A Couple Pre-Dino Shakedown Rides
As a prep for the 2015 Dino ride, I put on an MT-21 in the front and D606 in the rear. This will be the first time I carry all my camping gear and tools on the bike for three days, so I want to experiment with gear positioning and straps to ensure I have a decent strategy.
23 May 2015
Switzerland Trail was foggy today! This reminds me of the first time I did Switzerland. It was about as foggy and I didn't know how far the sides of the trail dropped off. Just don't mess up!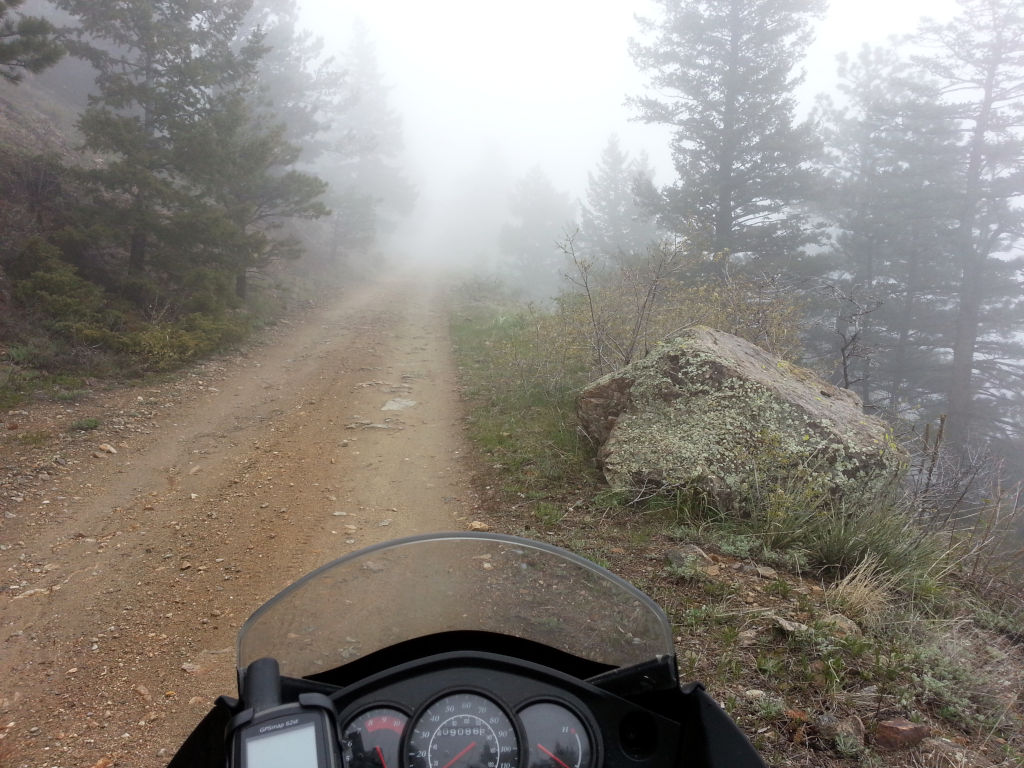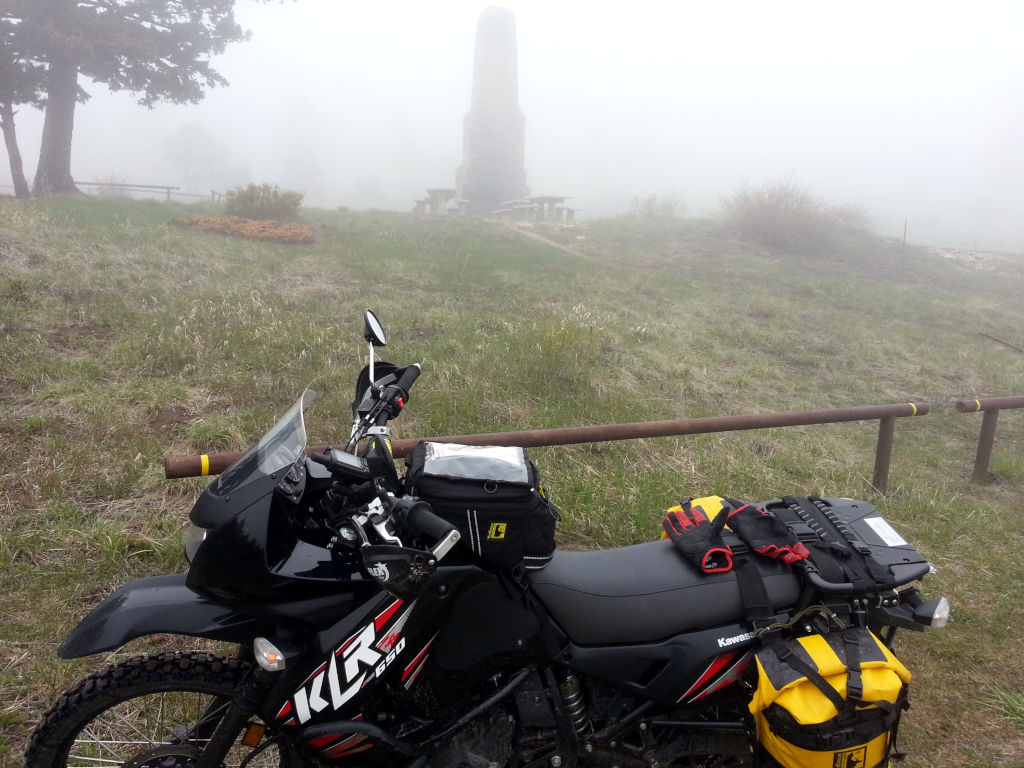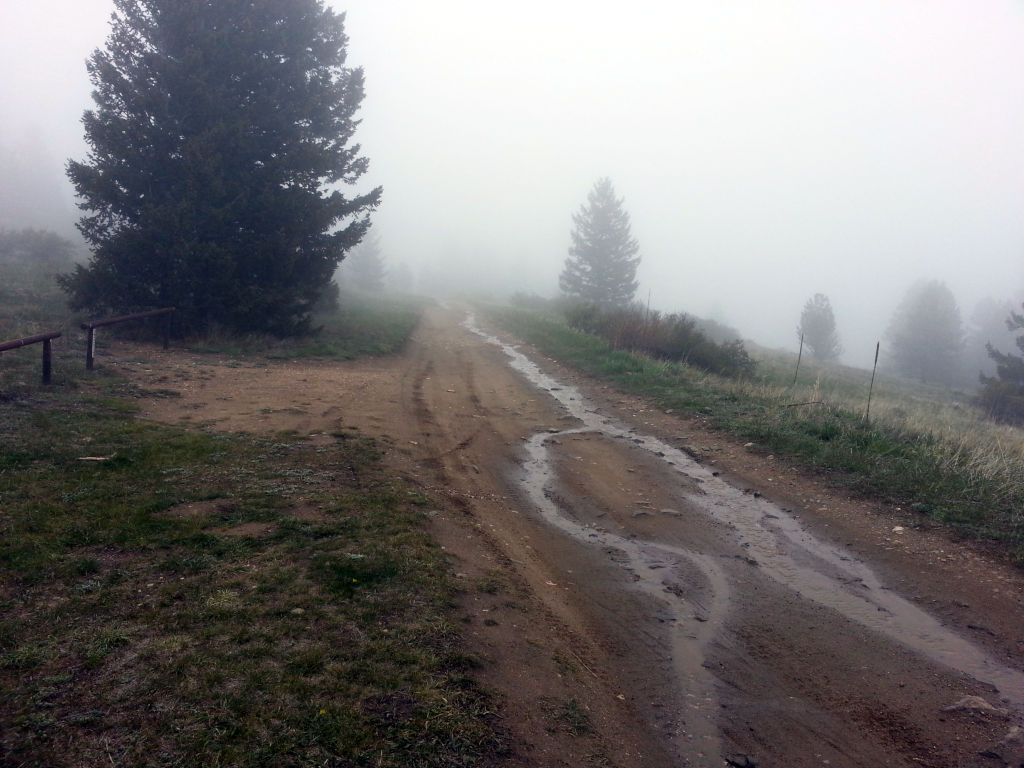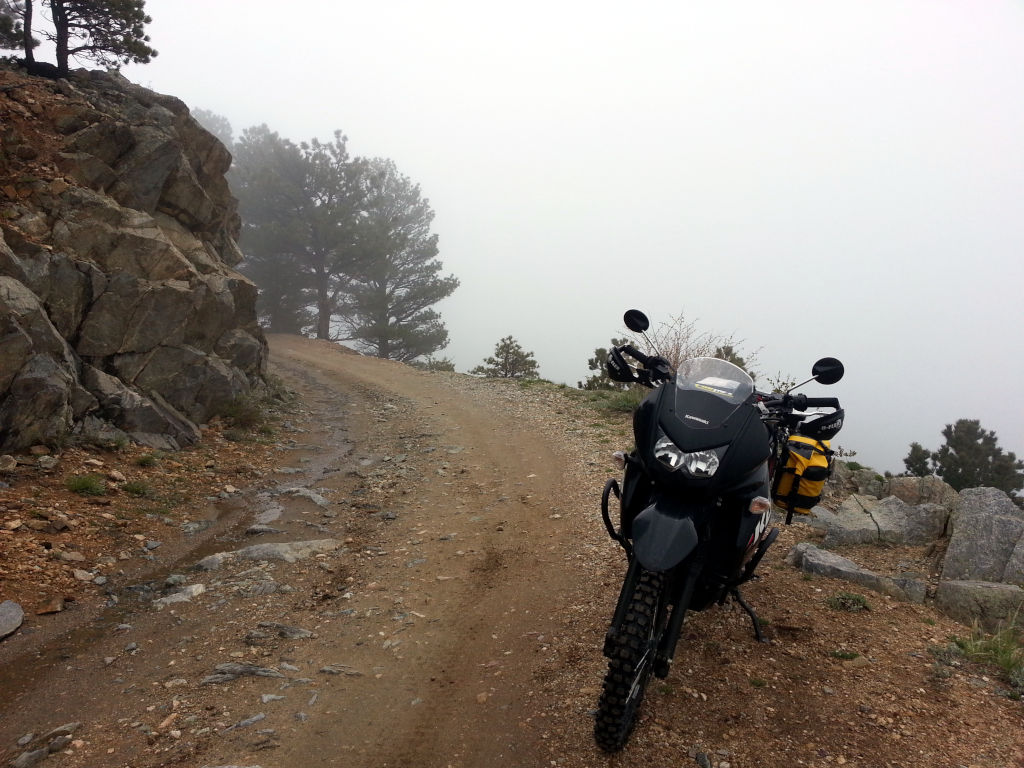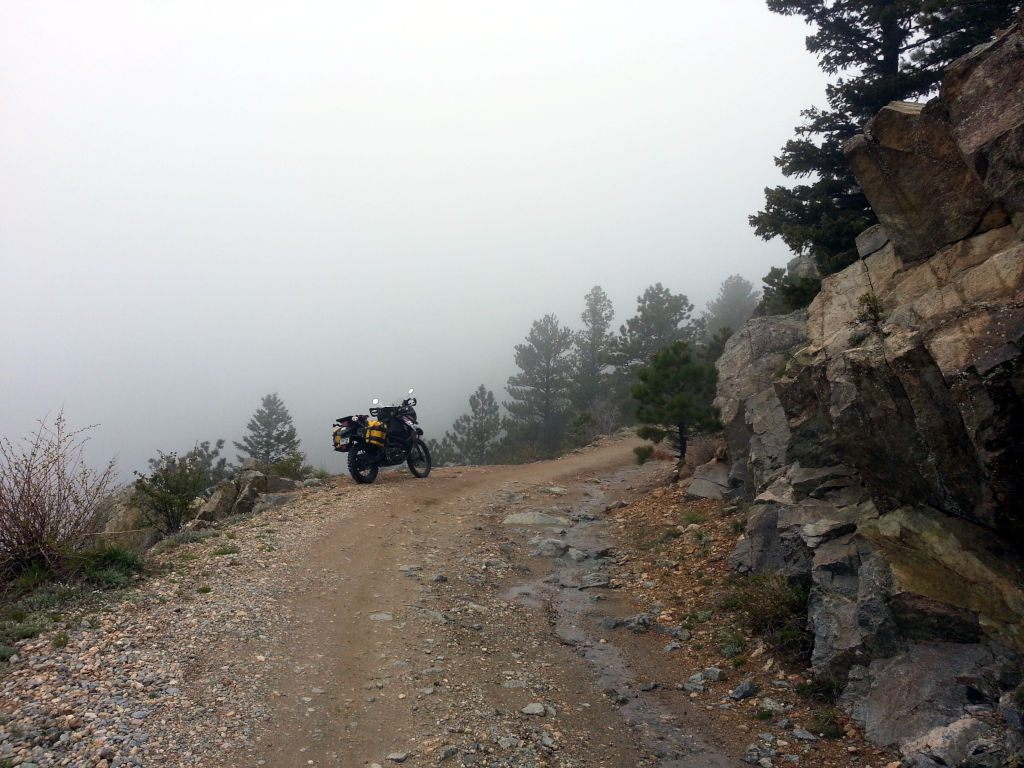 24 May 2015
Substantially less foggy today.