Johnny Park, Rock Creek, West Magnolia
Made it up the obstacles on Johnny Park Rd. (118).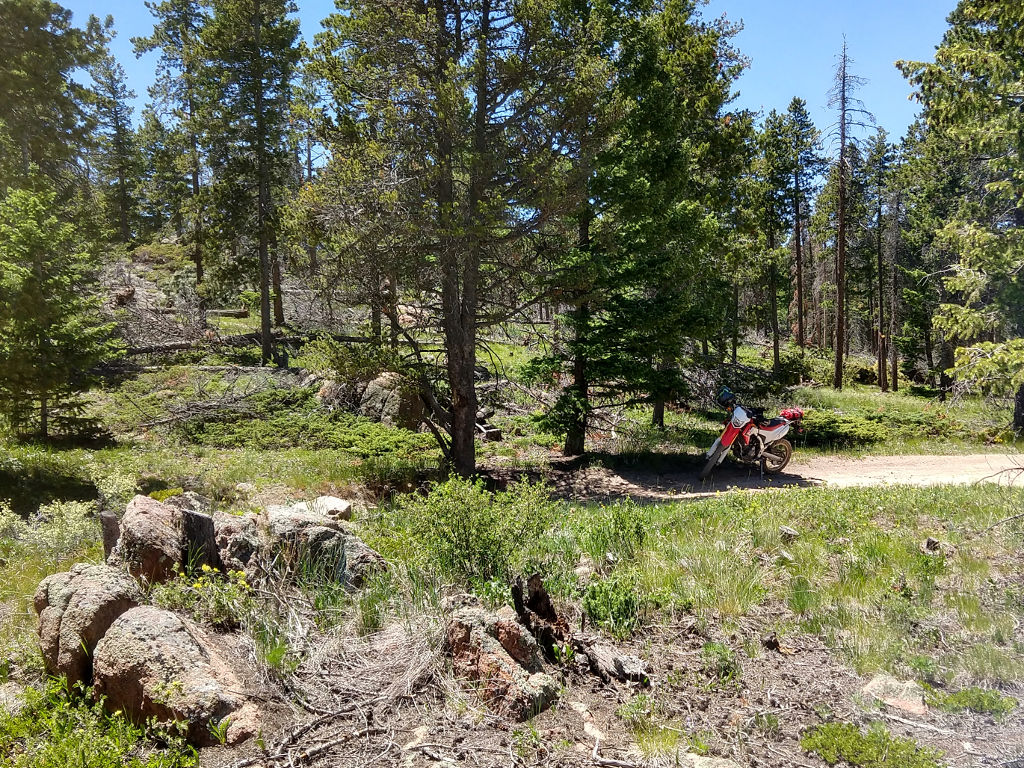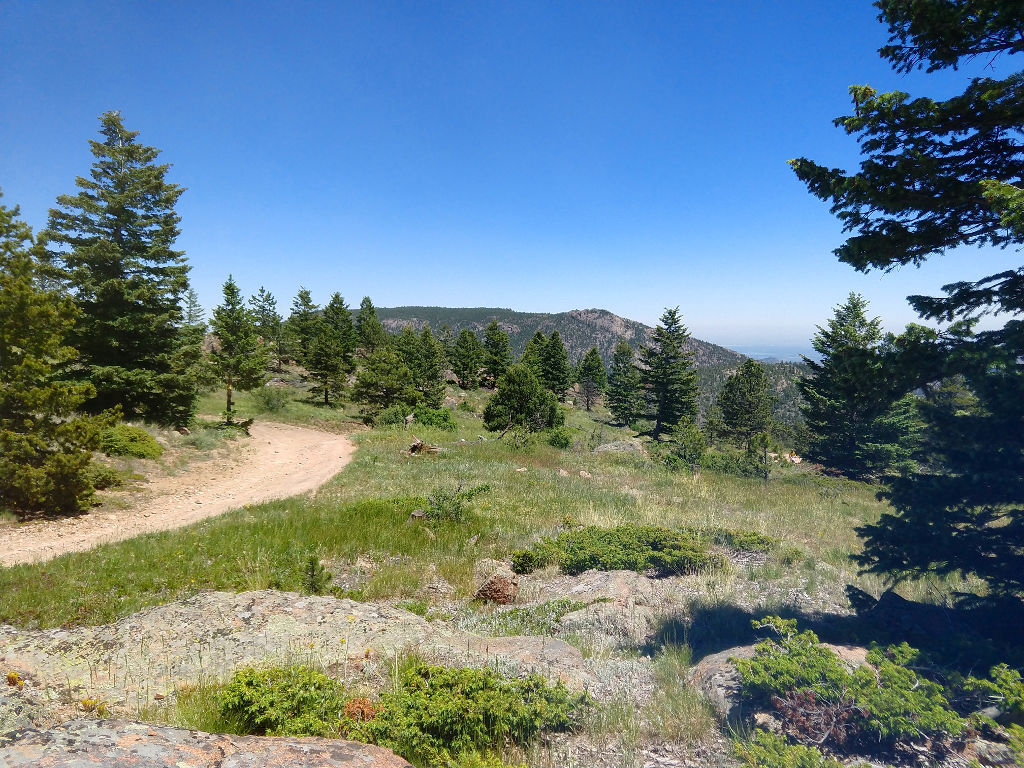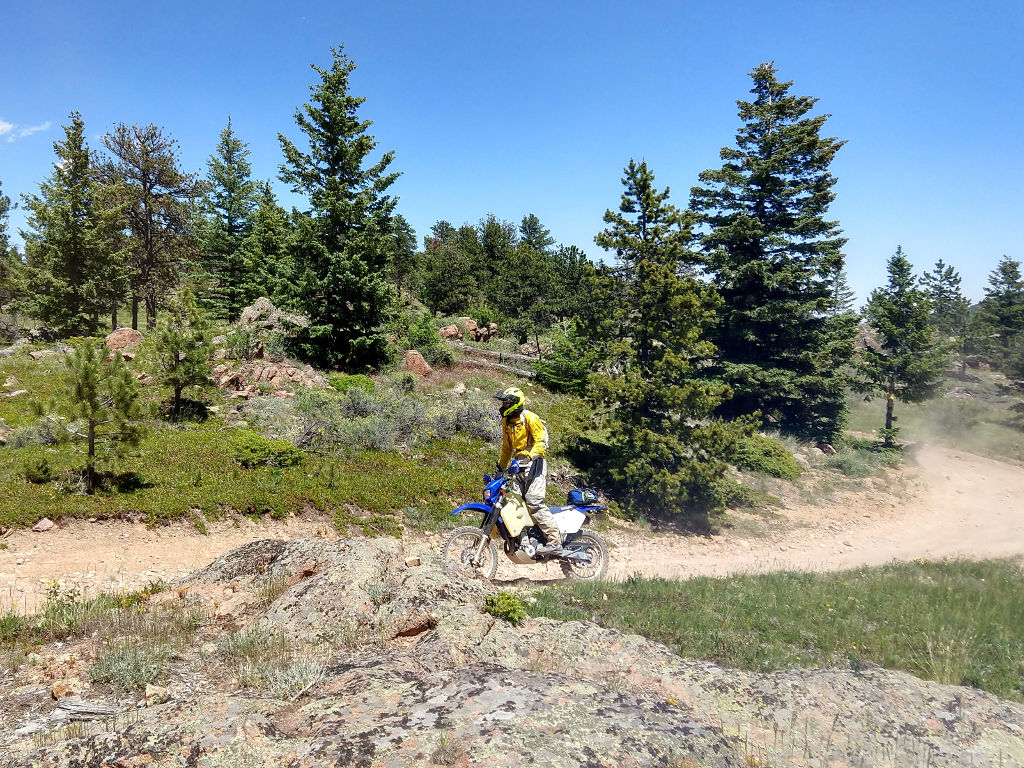 At the bottom of the hill climb on Rock Creek (116.2).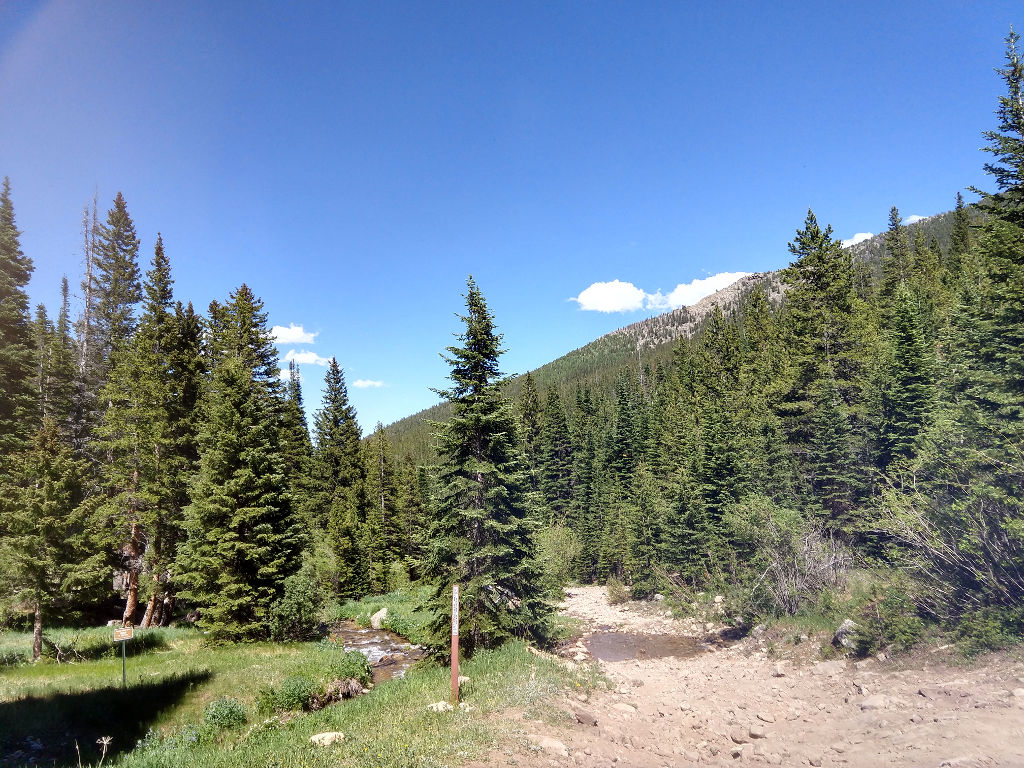 Somewhere on Johnny Park, Corinne made her footpeg a bit more aerodynamic.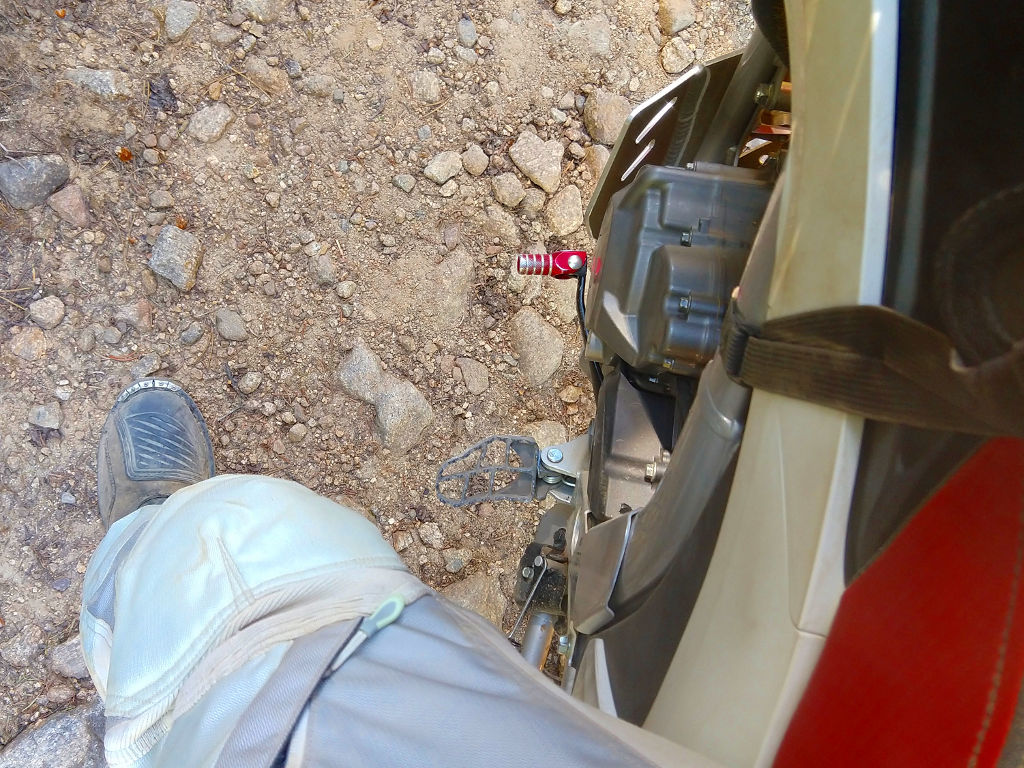 On the South side of West Mag, there is some old mining equipment.