Riding in the Switzerland Trail area
On top of 461.1A. Getting here from Switzerland Trail (93) involves a couple good little hill climbs. The road in the left-center of the picture is Lefthand.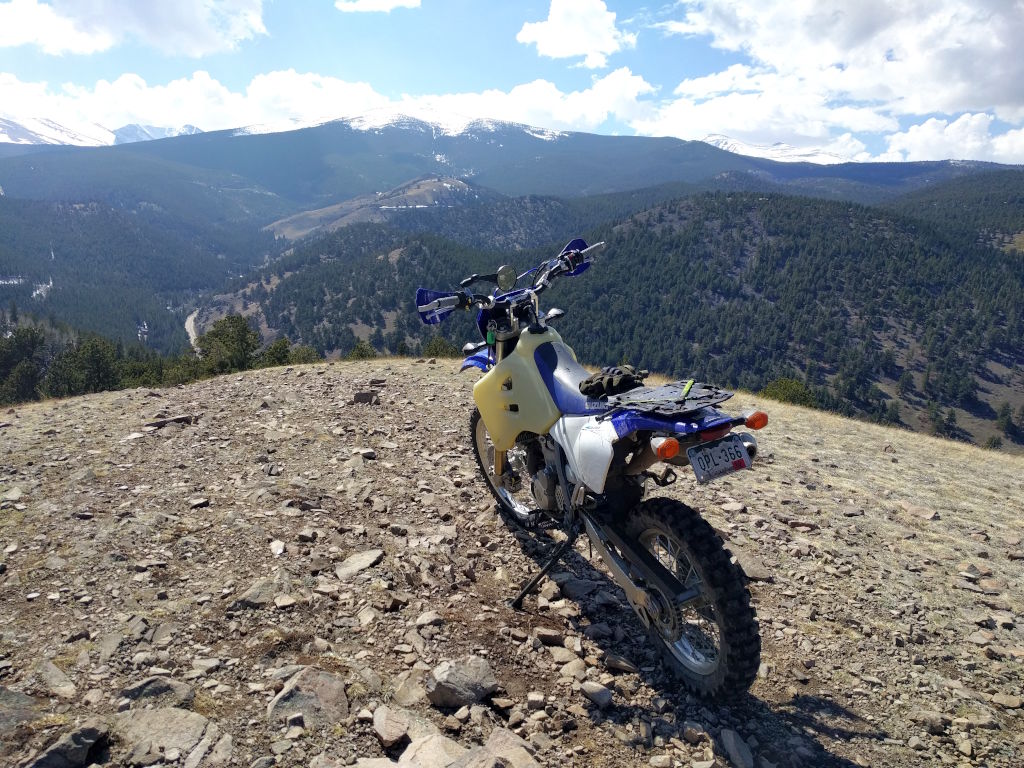 One of the usual lookouts on Swizterland Trail. You can see the trail going down below and coming back up across the valley.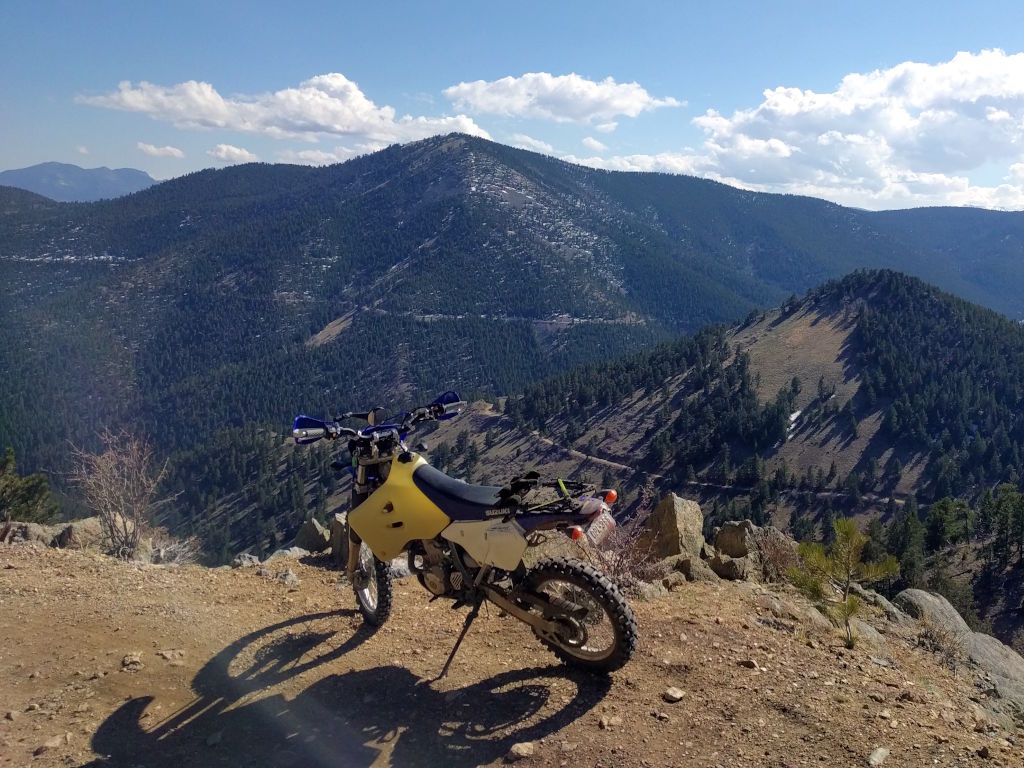 Headed up Pennsylvania Gulch (95J), which is about a mile of non-stop rocky hill climb. I have the stock final drive (15-44) on the bike here, so I'm having to slip the clutch a lot. 15-47 or 14-47 is much better for this kind of trail. Either way, this is a workout for me.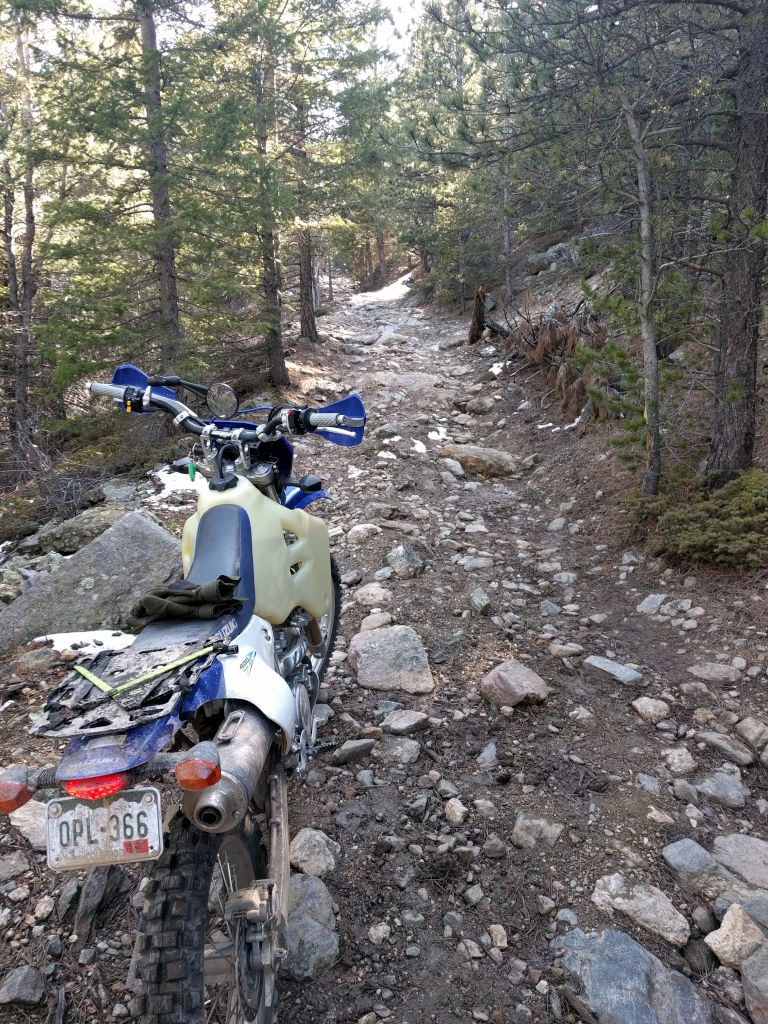 On Gross Dam Rd looking out over the reservoir.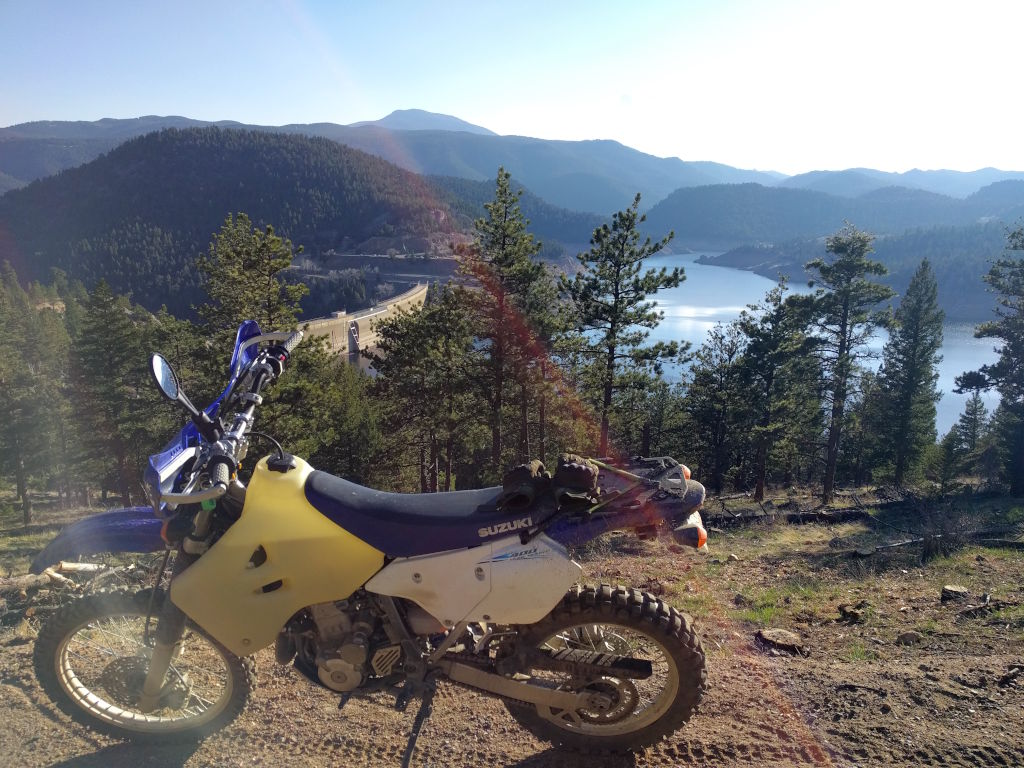 Had a bit of a tumble riding down the switchbacks on Gross Dam Rd. Front end washed and I was very quickly sliding down the road with the bike. I was probably using the front brake in the turn… Other than a bent shift lever, no damage.