Corinne and I took a half-day on Friday and headed to Granby to ride some ATV trails and singletrack out of the Idleglen Trailhead. We strapped the camping gear on the bikes and rode over Berthoud Pass.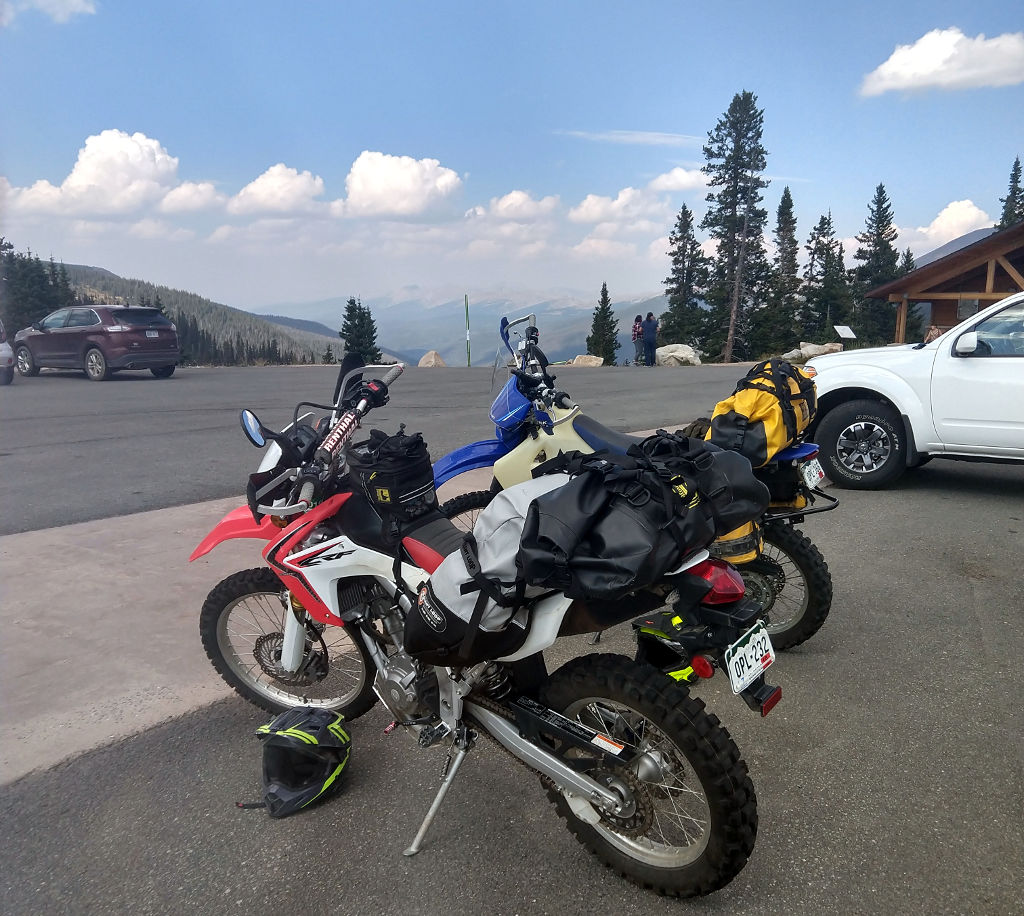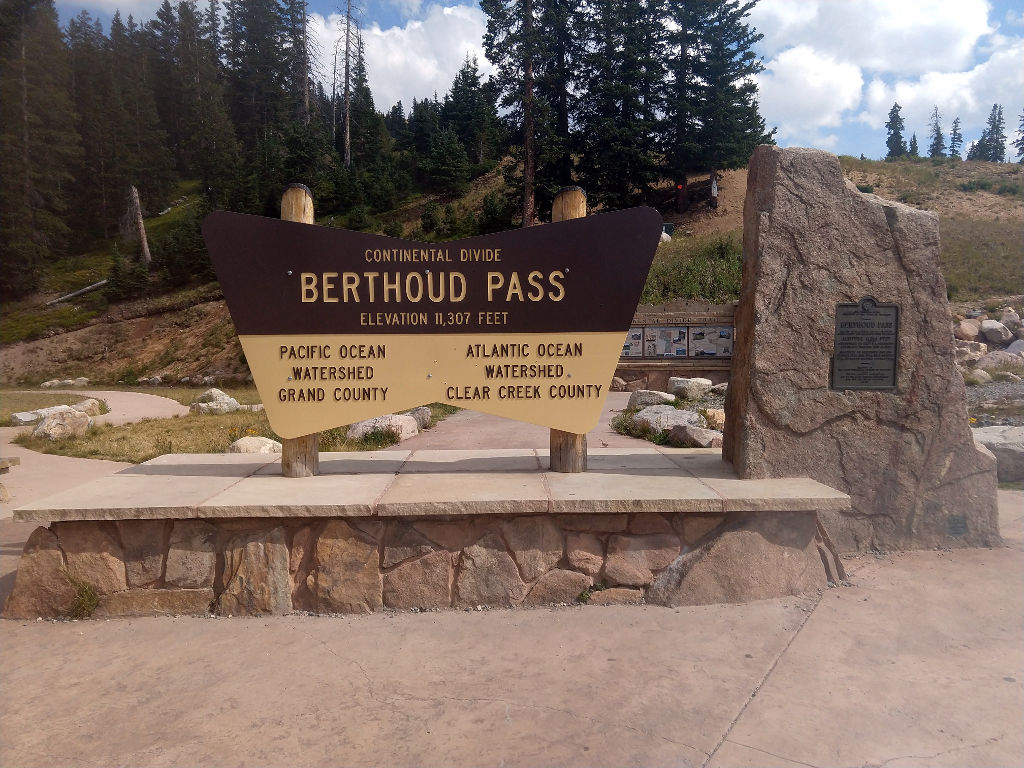 Dispersed camping off of one of the roads.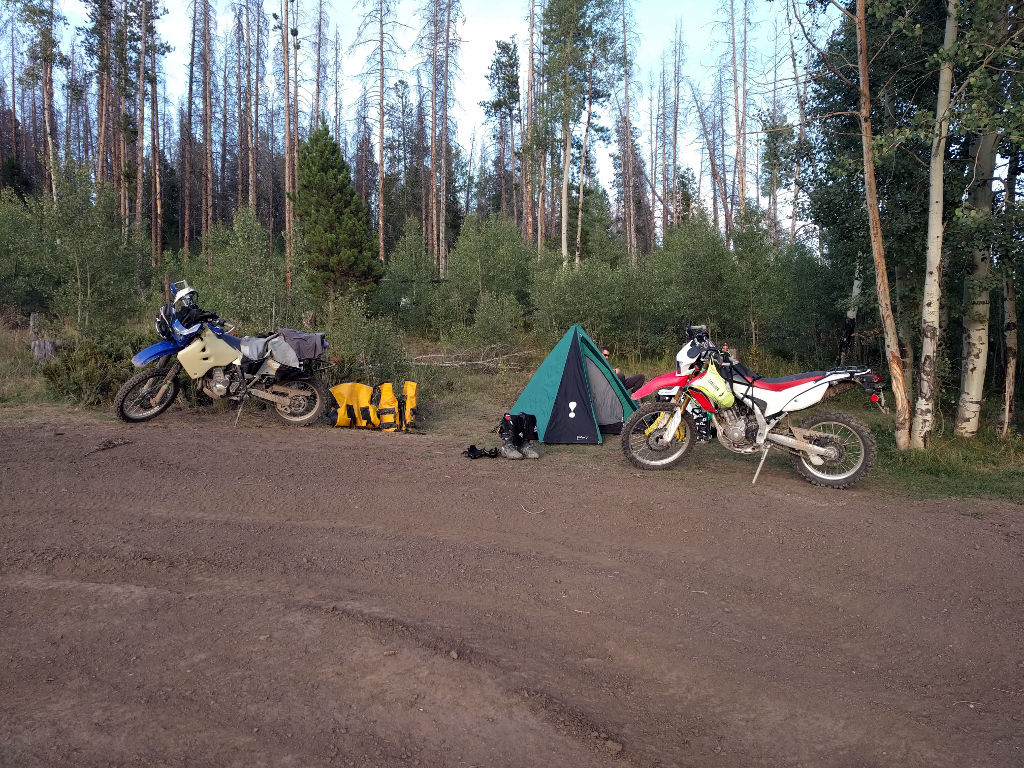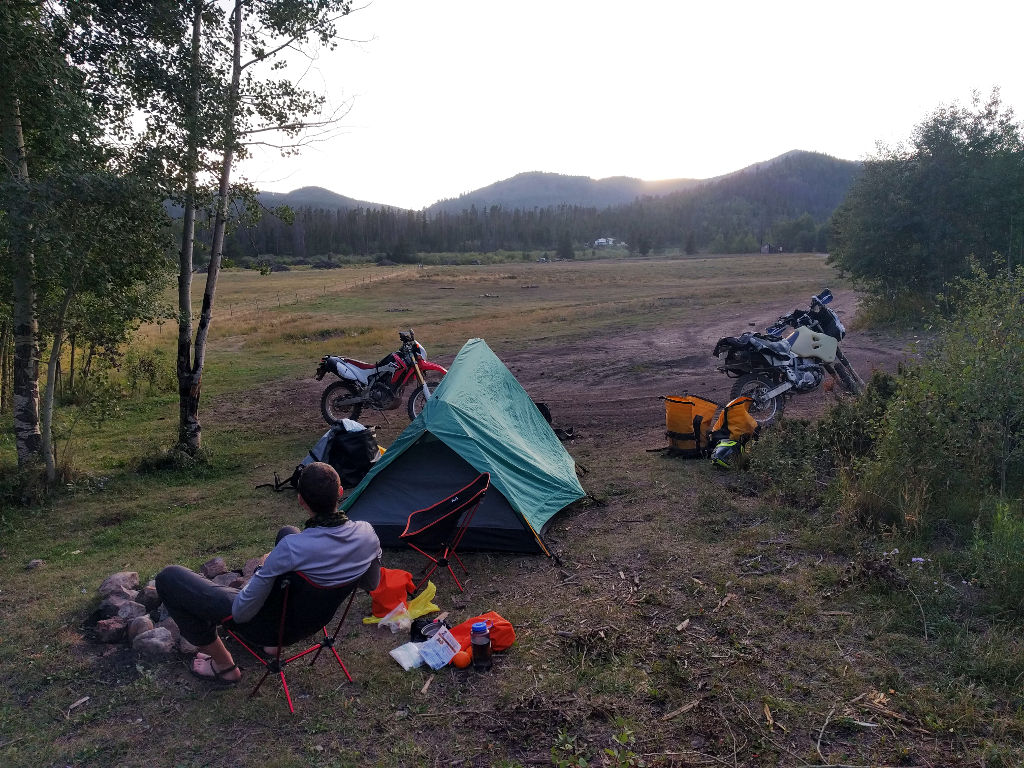 A lookout on Spruce 'Em Up Jack Trail (125). This is an ATV trail that is heavily rutted from four-wheelers. No big deal, unless you've still got your luggage on the bike like I did the first time through this trail. Oops! Busted a few of the buckles on my saddle bags.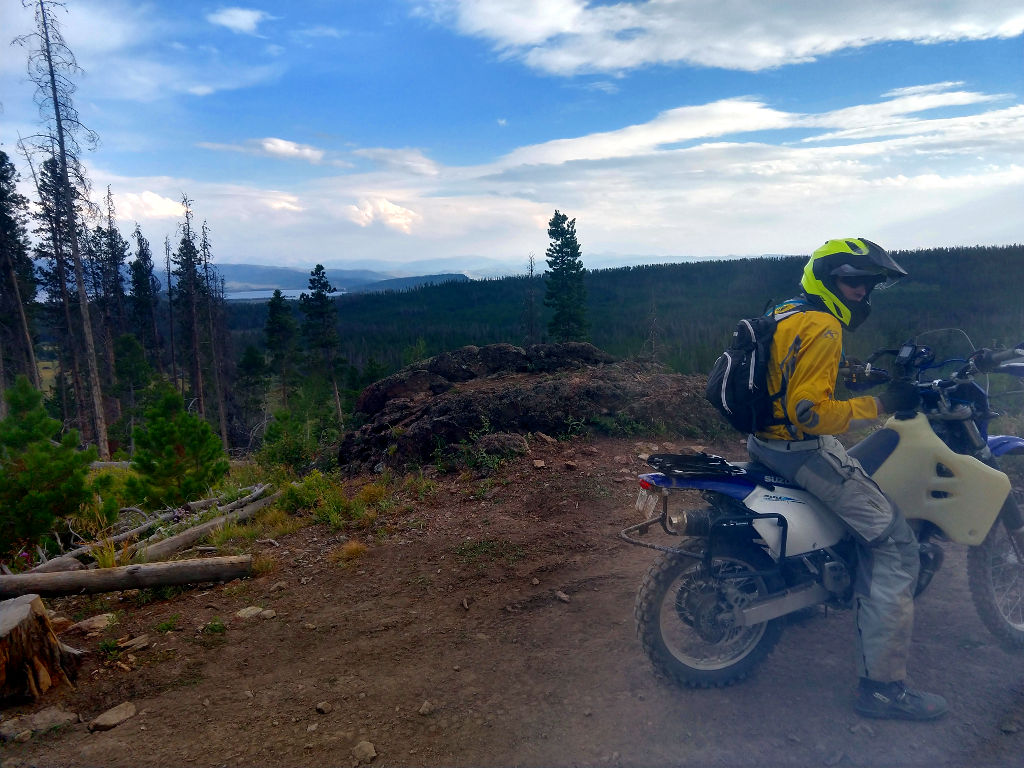 We were just kinda riding wherever, generally headed in the direction of 118. This road, 123.2B, just kinda ends.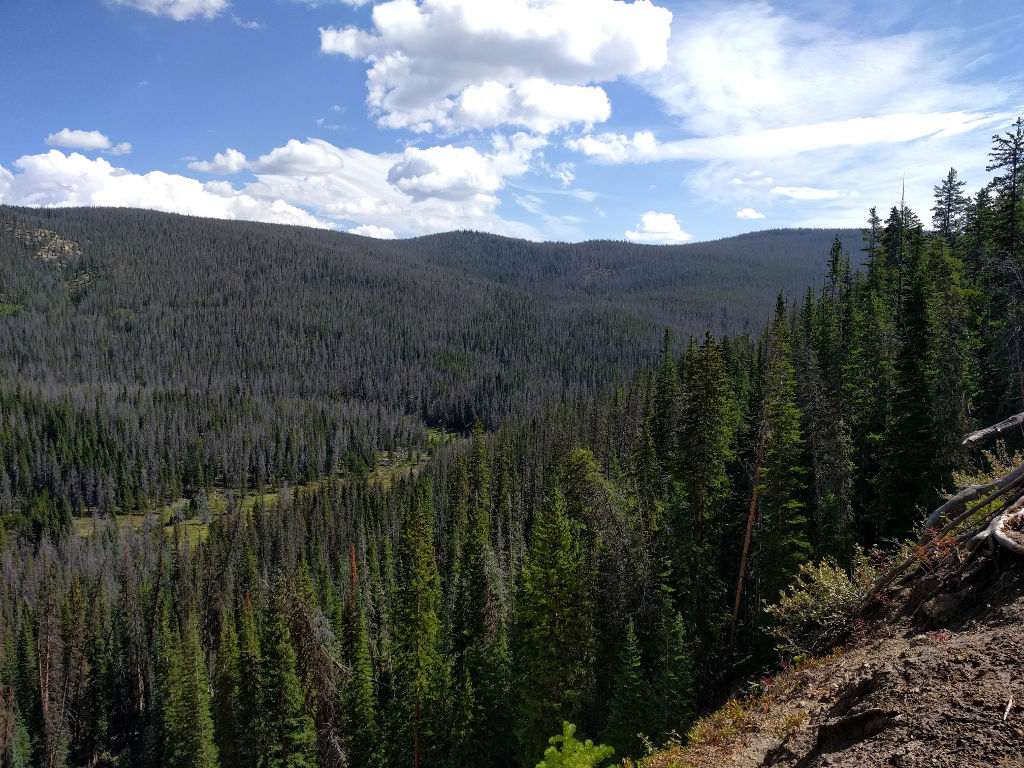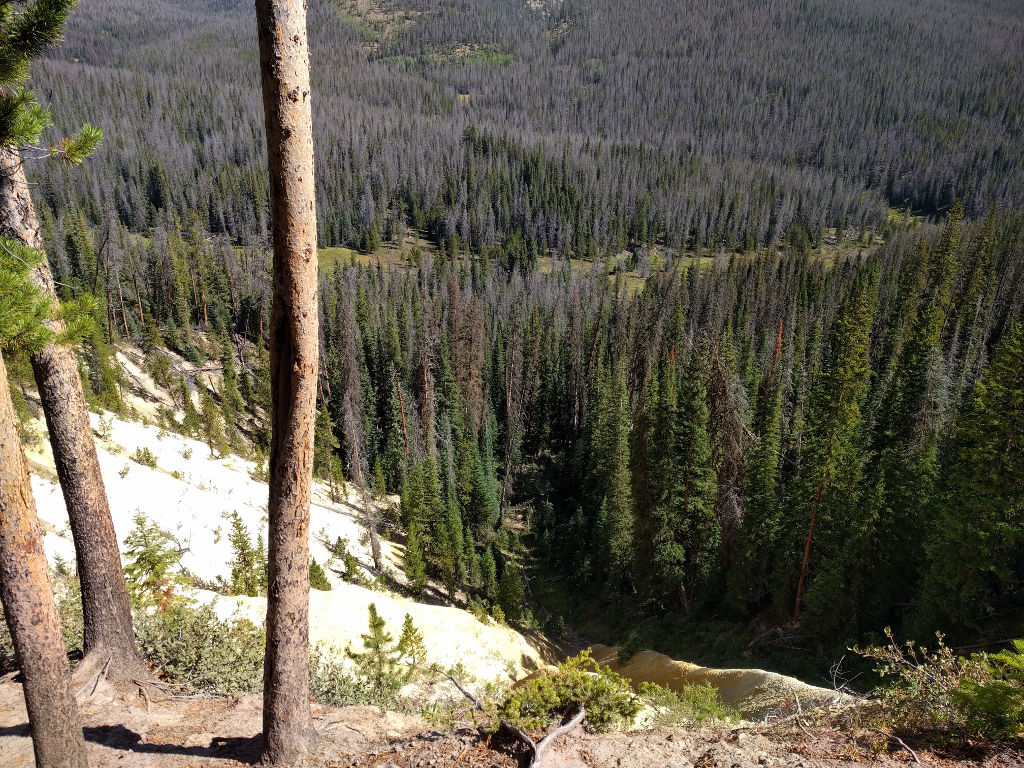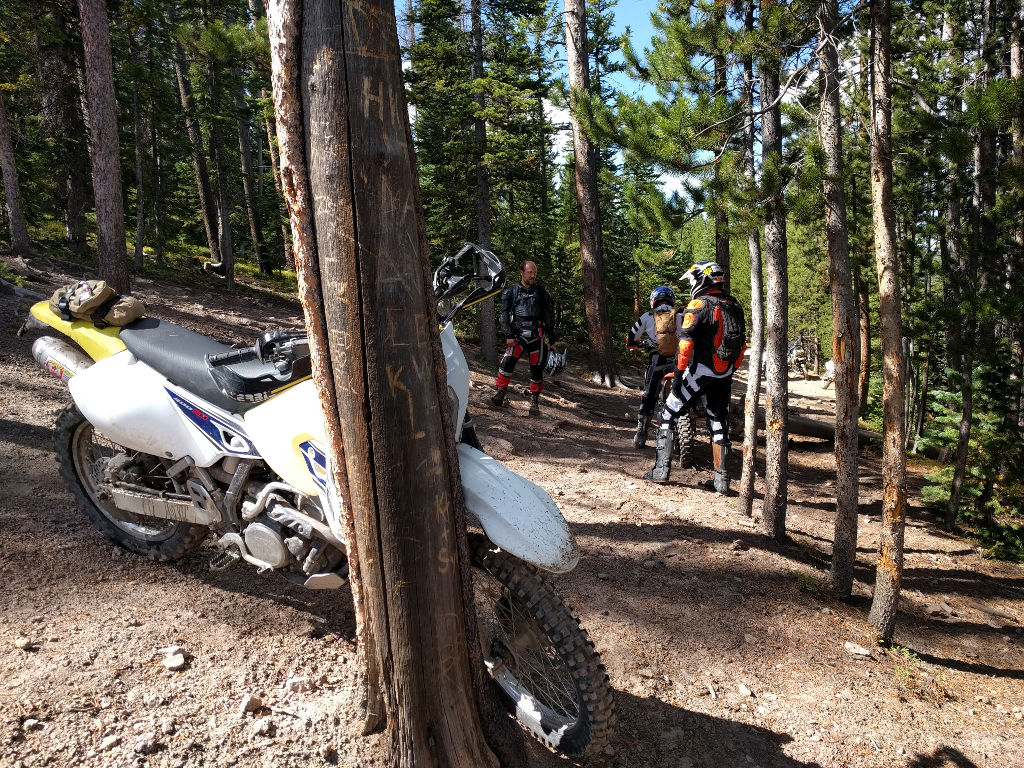 Finally got onto some singletrack (118).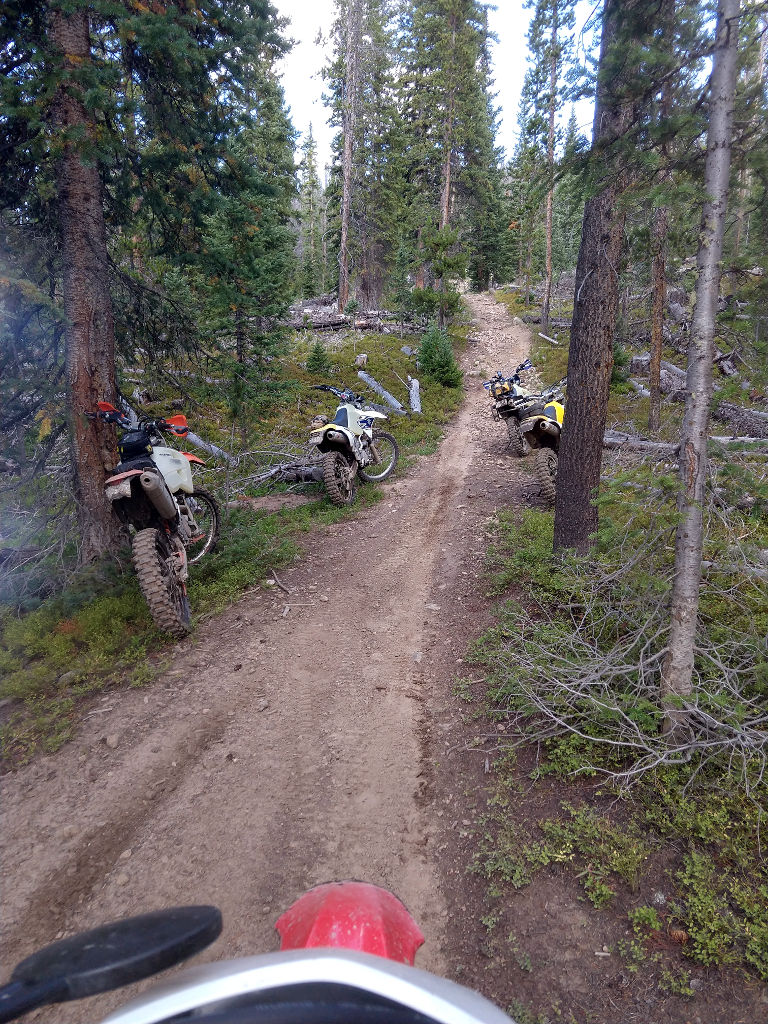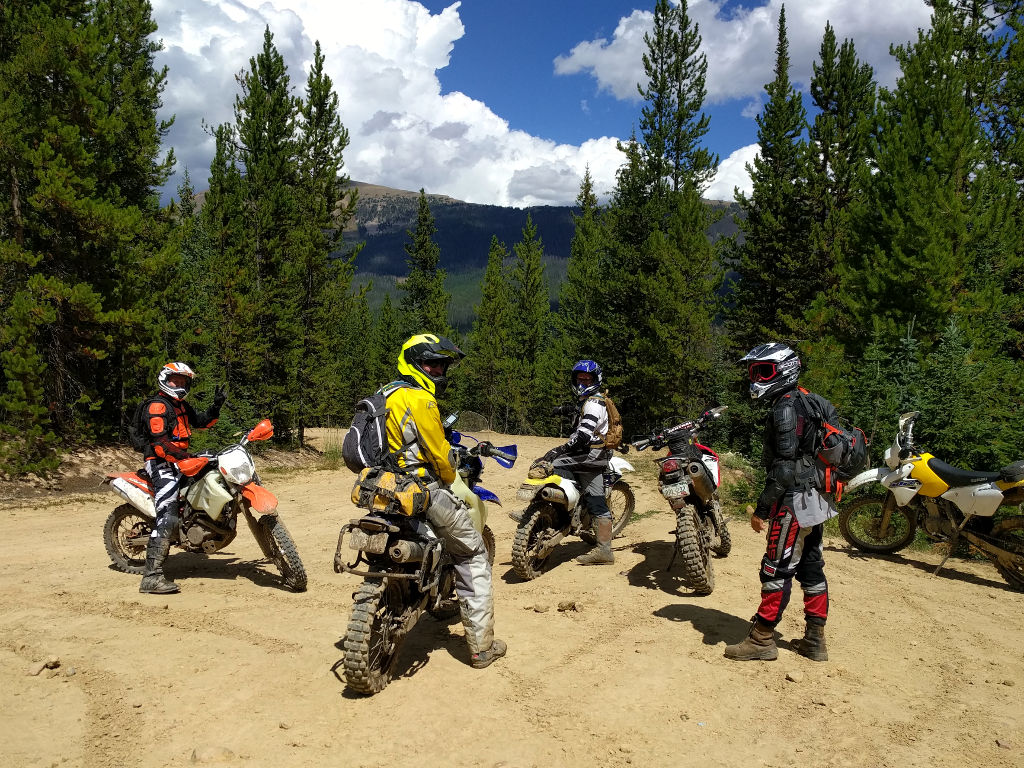 Lots more to explore up this way. Definitely coming back sometime.