Camping overnight on Switzerland Trail
I picked up the Mosko Moto Reckless 80v2 and was eager to test it out before the upcoming Dino ride. I had previously gotten pannier racks for the DRZ, but was quite disappointed with the change in the bike's handling. The racks sit too far back and they hold the luggage about an inch out from the side of the bike. Those increases to the bike's moments are quite detrimental when accelerating hard (more so if going up a hill) or leaning the bike over on a trail. Not to mention the bike is overall much wider, so I'm more apt to sideswipe trees on tighter double- and single-track (see our trip to Granby).
Here are some picks of the R80v2 test-fitted on the DRZ. I have a Tusk top rack. I've bent down the forward part of the top rack (after a get-off at the motocross track where my boot got stuck on the front bit that sticks out too much). I took off the passenger footpegs and used the pin to hold the lower straps of the R80v2.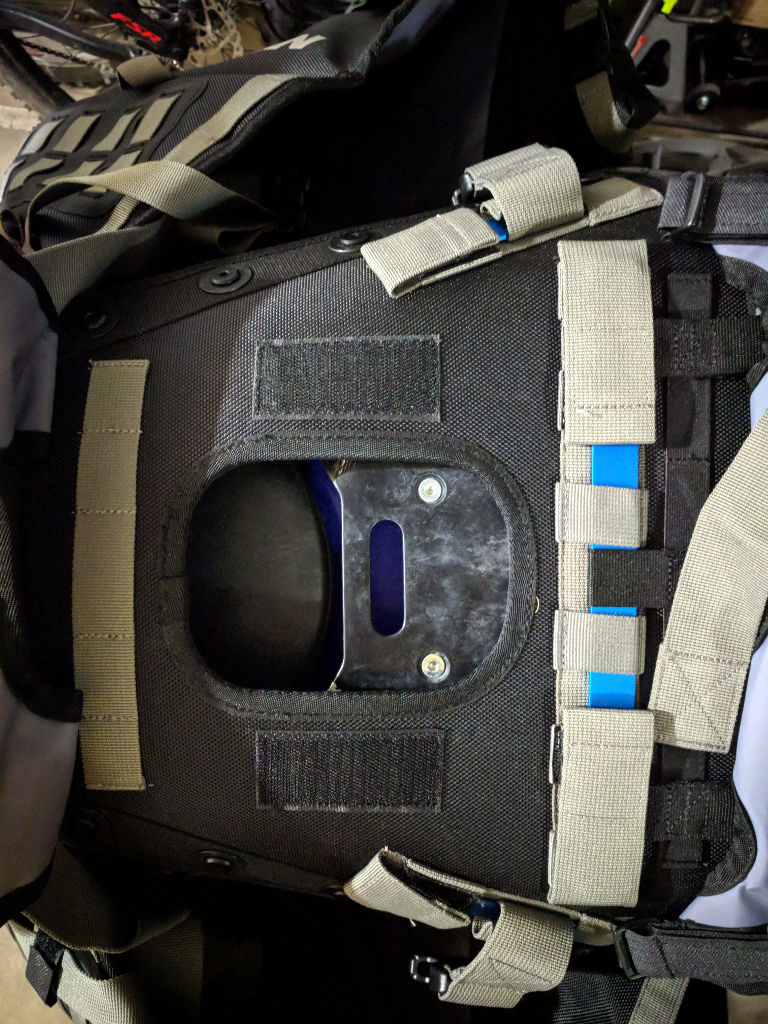 I was initially quite concerned with the lower left of the bag hitting the chain guard or swingarm, but I've only seen a small amount of wear in the 2000 or so miles I've put on the bags. And I certainly haven't had the bag get stuck between the swingarm and subframe.
Corinne and I went up to Switzerland Trail on a Friday night to test out our luggage, packing strategies, and a new tent. The R80v2 wobbles around a small amount, but otherwise it seems good.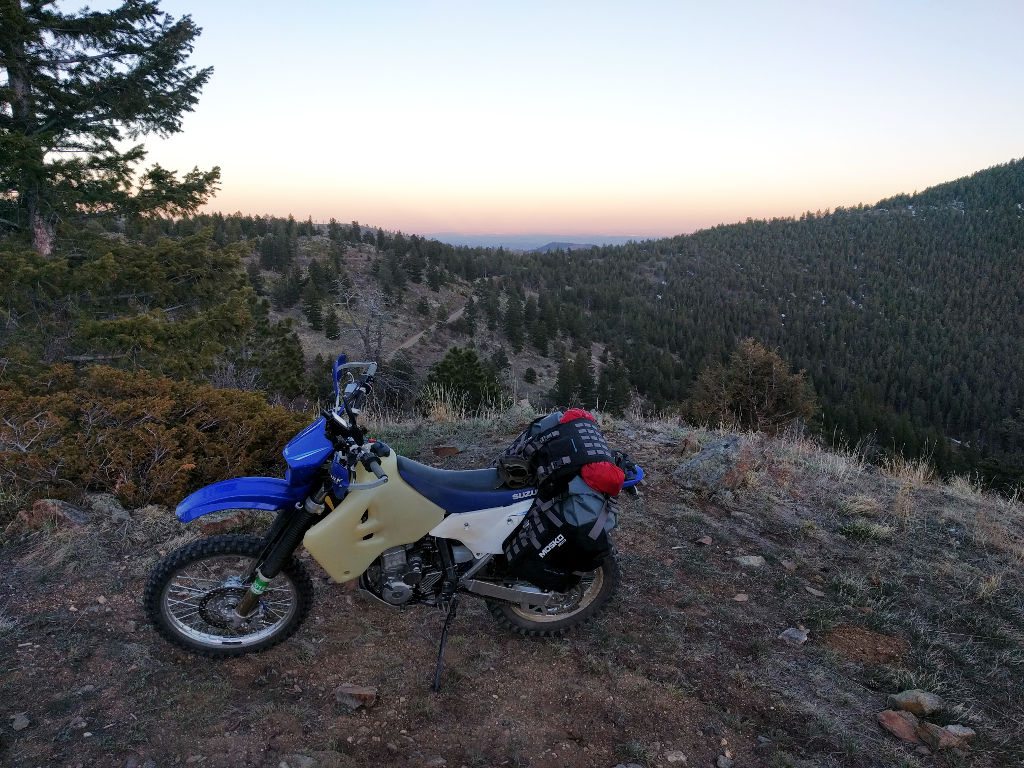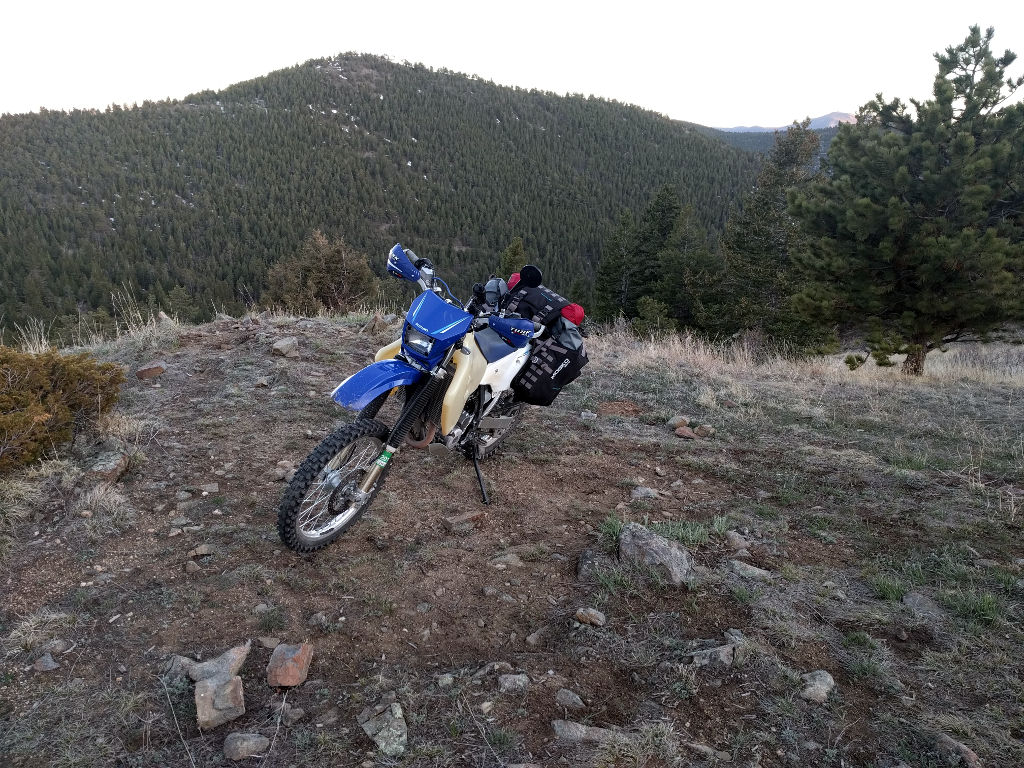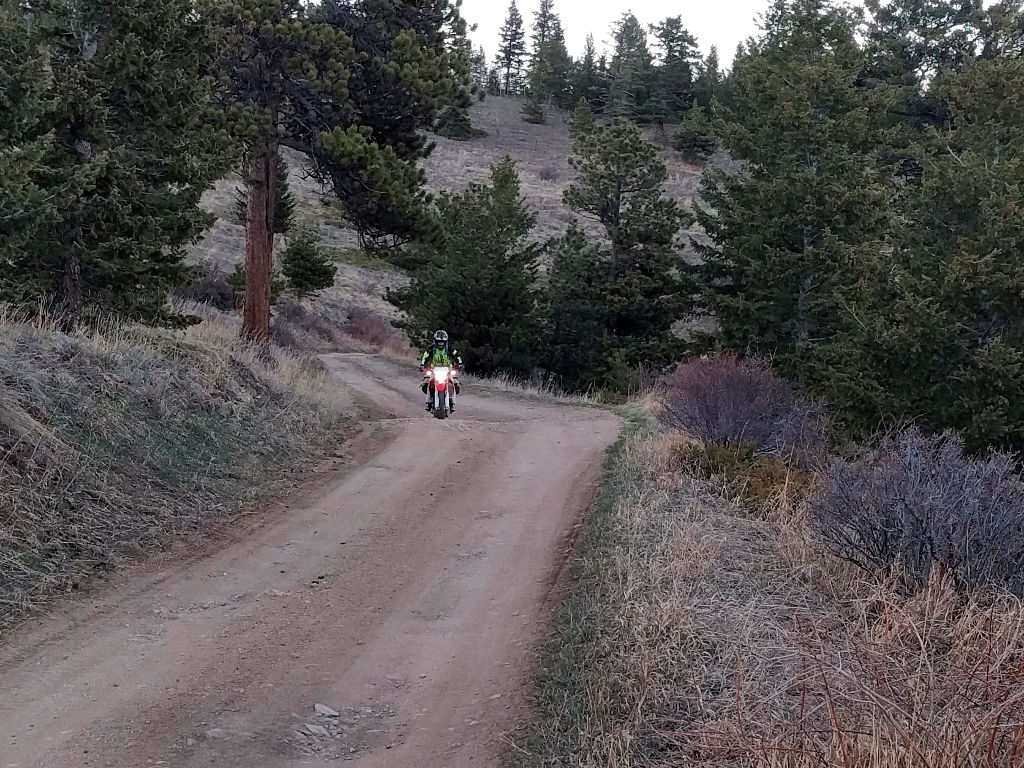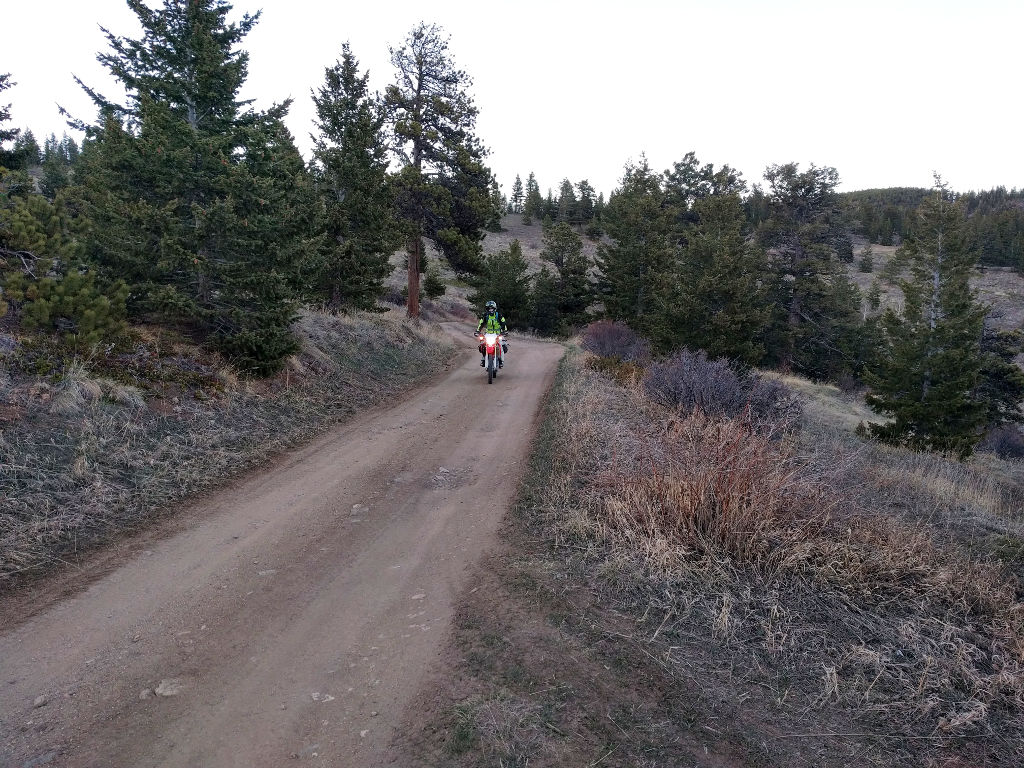 I think we can see Lafayette from here.