Corinne's first Dino ride. It was a super wet Spring, so we actually ended up going in the reverse order to allow the Yampa bench road to dry out.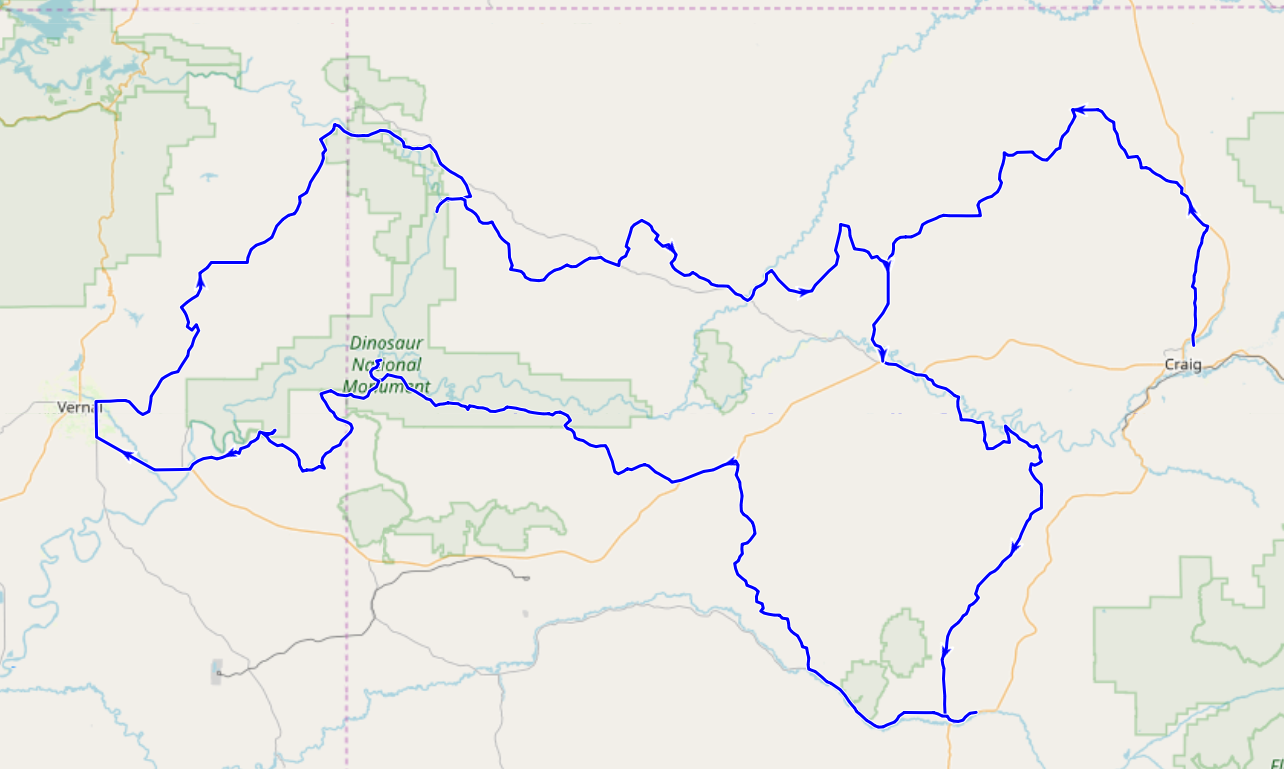 24 May
It was chilly on top of Rabbit Ears Pass.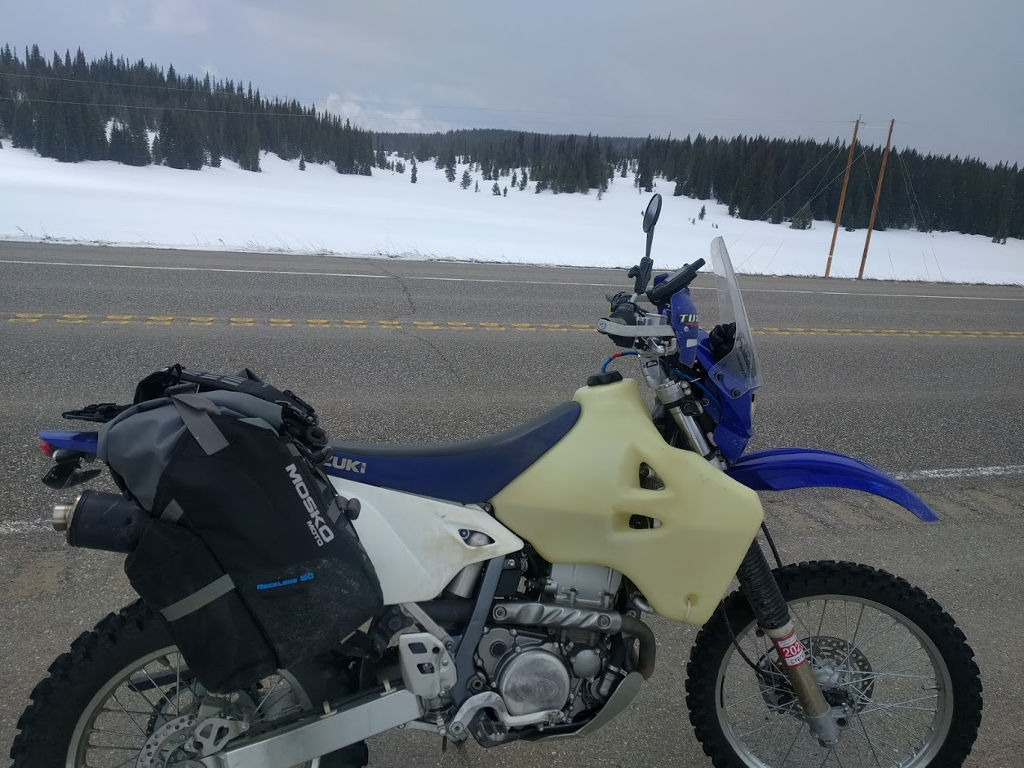 Due to a Spring snow storm and work constraints, I had to ride out by myself on Friday. I got a text from Corinne, who was with the rest of the Dino crew, to avoid the section North of Craig, as it was too muddy. As I am wont to do, I dismissed Corinne's advice as overly cautious. This sandy section North of Craig had a lot of moisture in the sand. It was a hoot!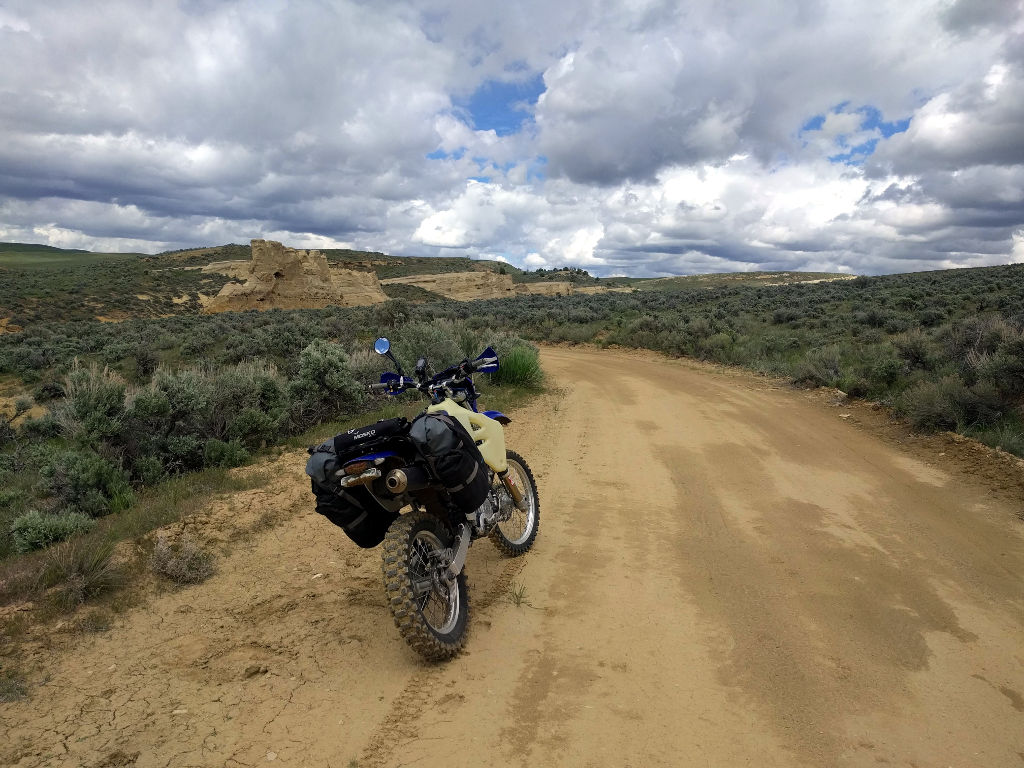 But then that heavenly sand turned to Bentonite clay, which sucks. It's slick like wet clay and dries like concrete. The trick, if you can call it that, is to not stop. The clay packs in between your tire and swingwarm and makes it a challenge to get going again. Keeping it in second and giving it a handful of throttle when you can to clean out the tread seemed to work. Of course, you could also listen to Corinne…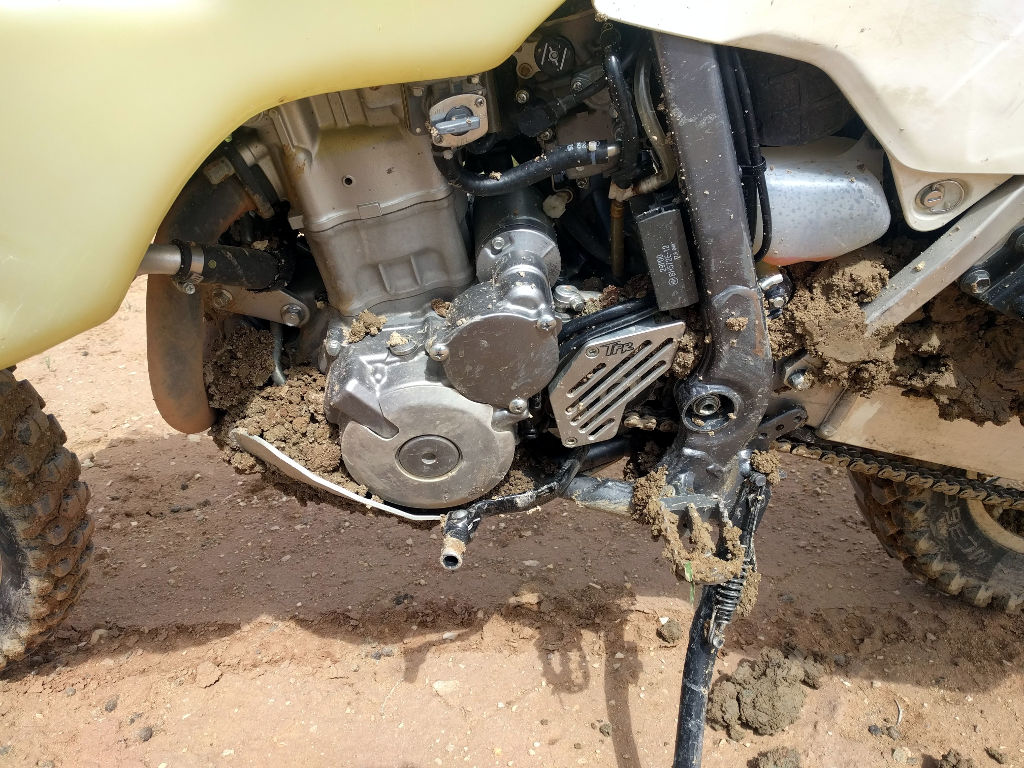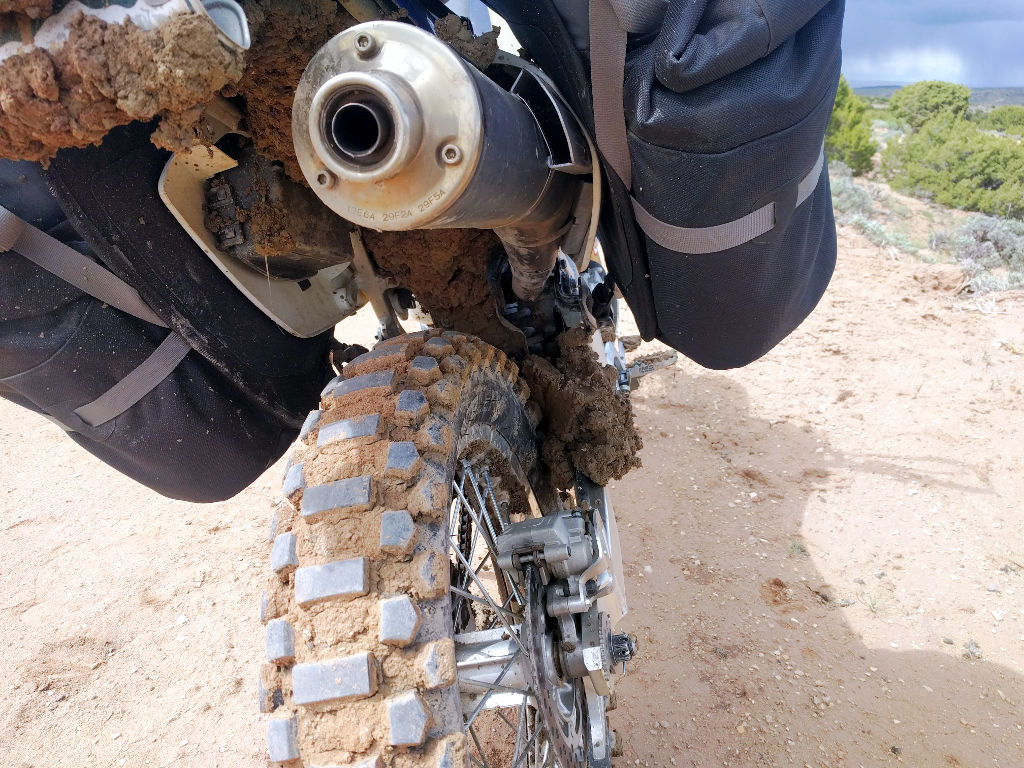 Few miles of singletrack in Sand Wash Basin.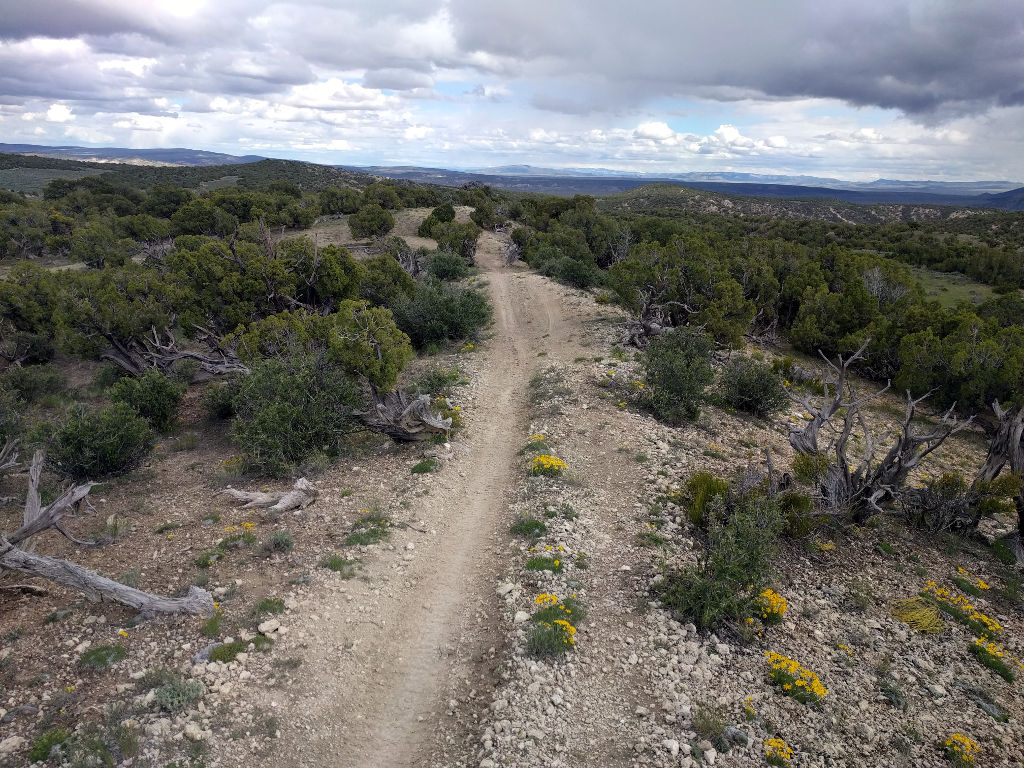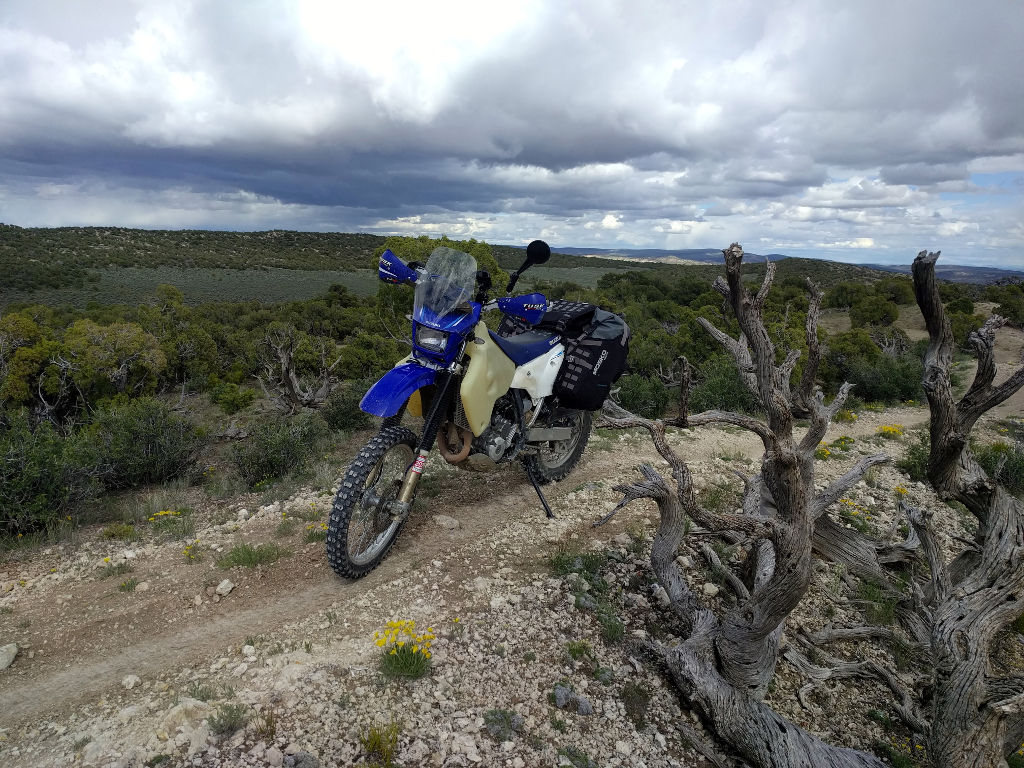 The bros at Gates of Lodore.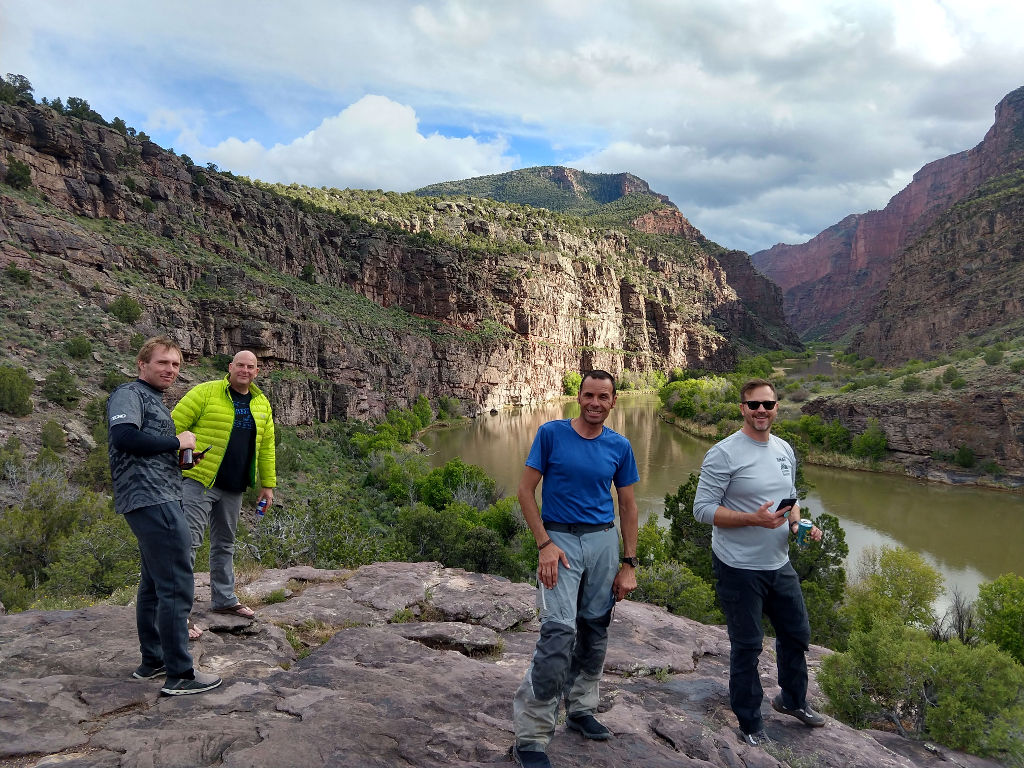 25 May
In Crouse Canyon.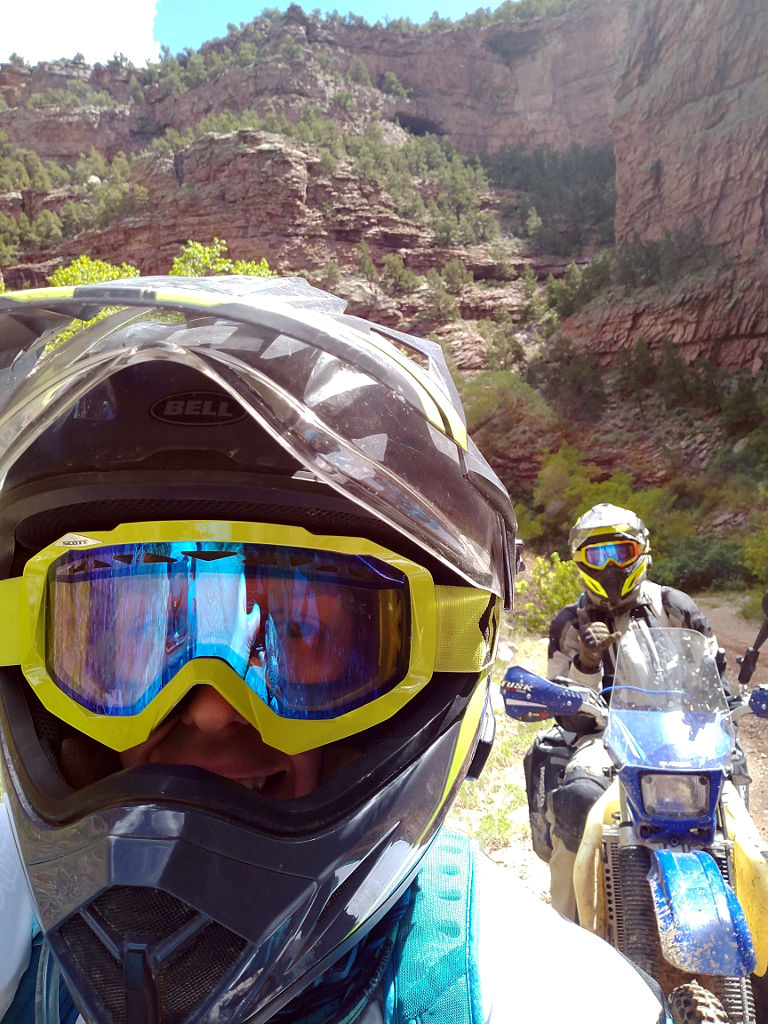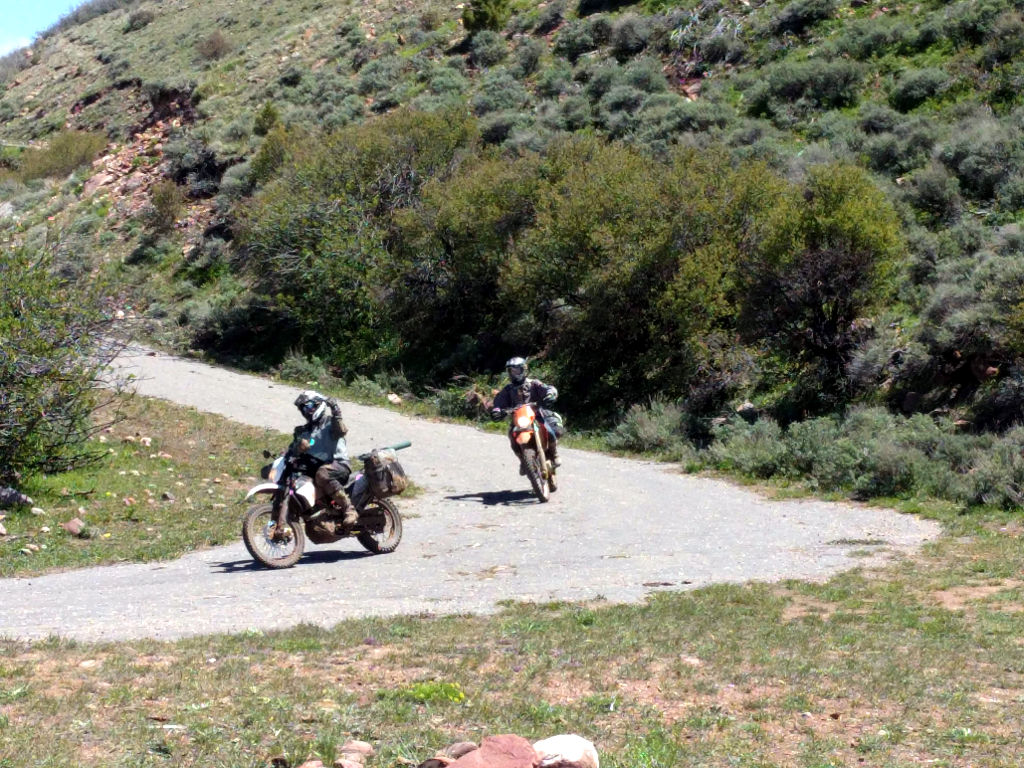 Corinne demonstrating the finer points of how not to turn around.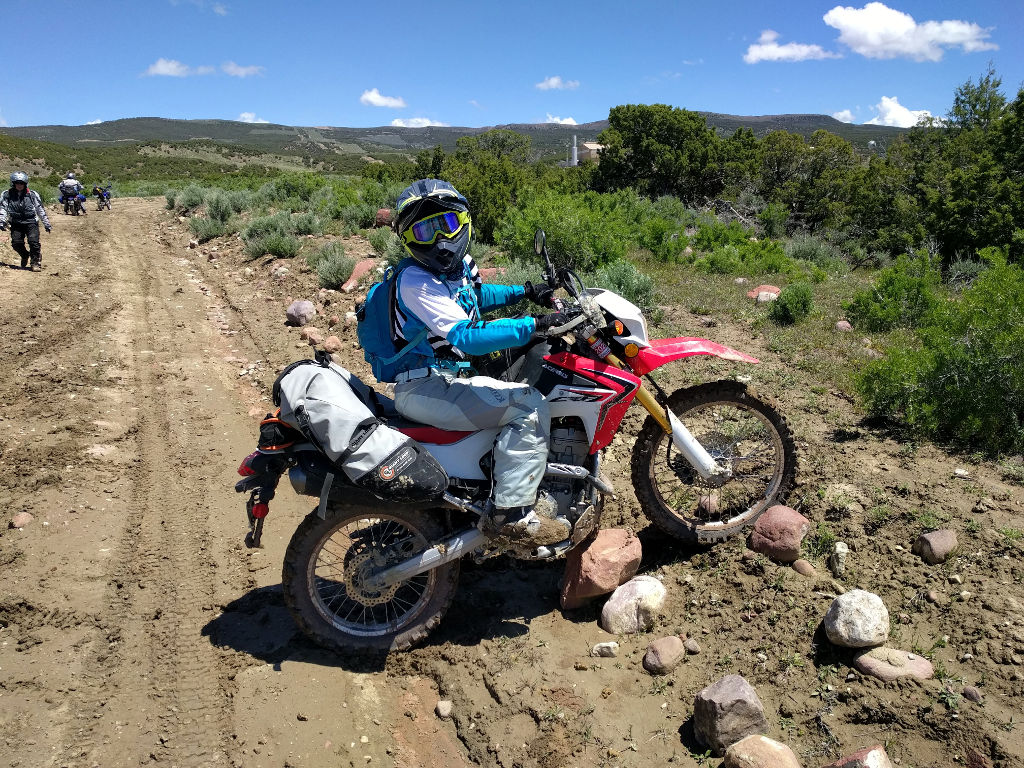 On a big slickrock on the "noob killer".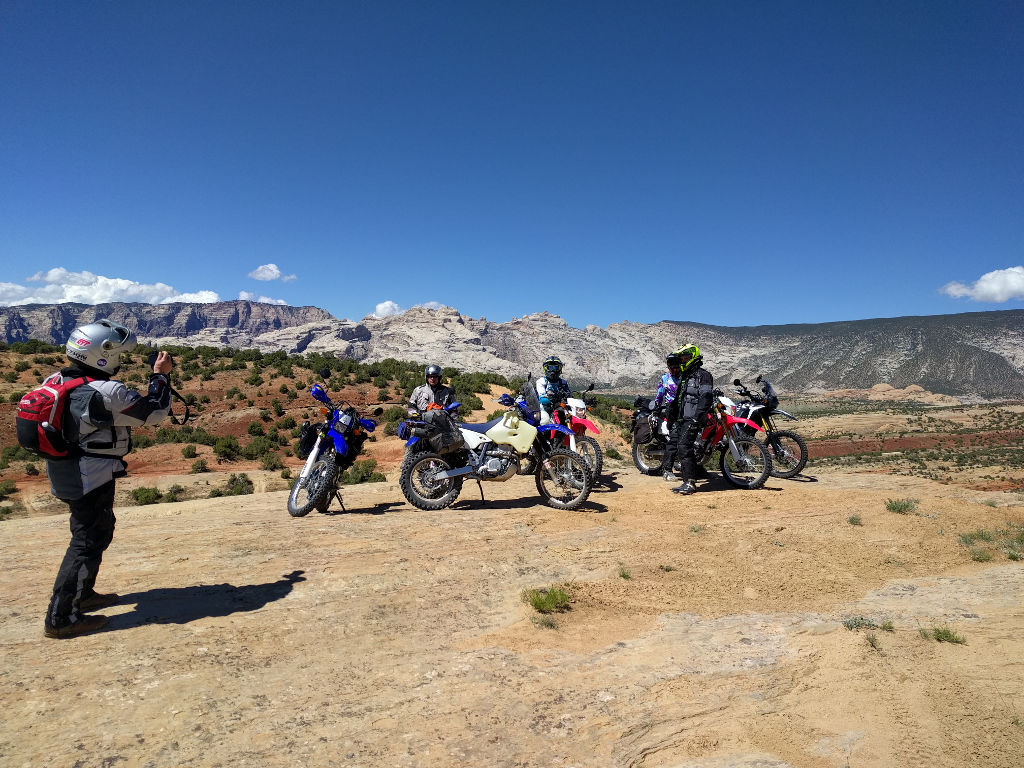 Down in the canyon on the way to Echo Park.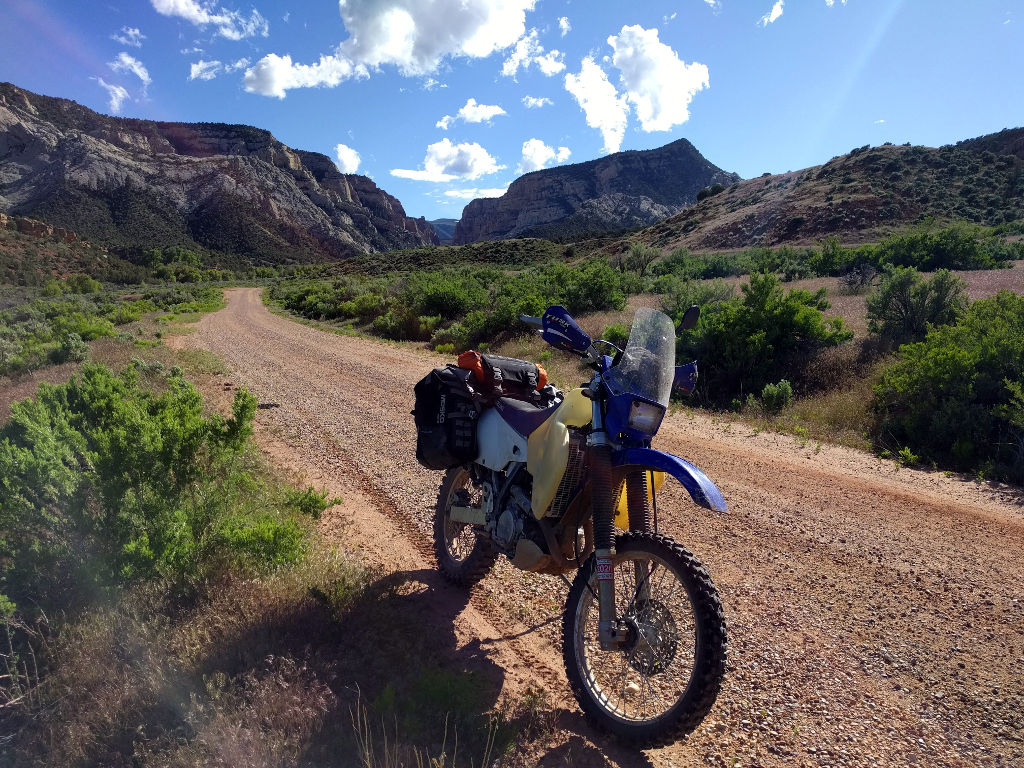 26 May
On the bench road.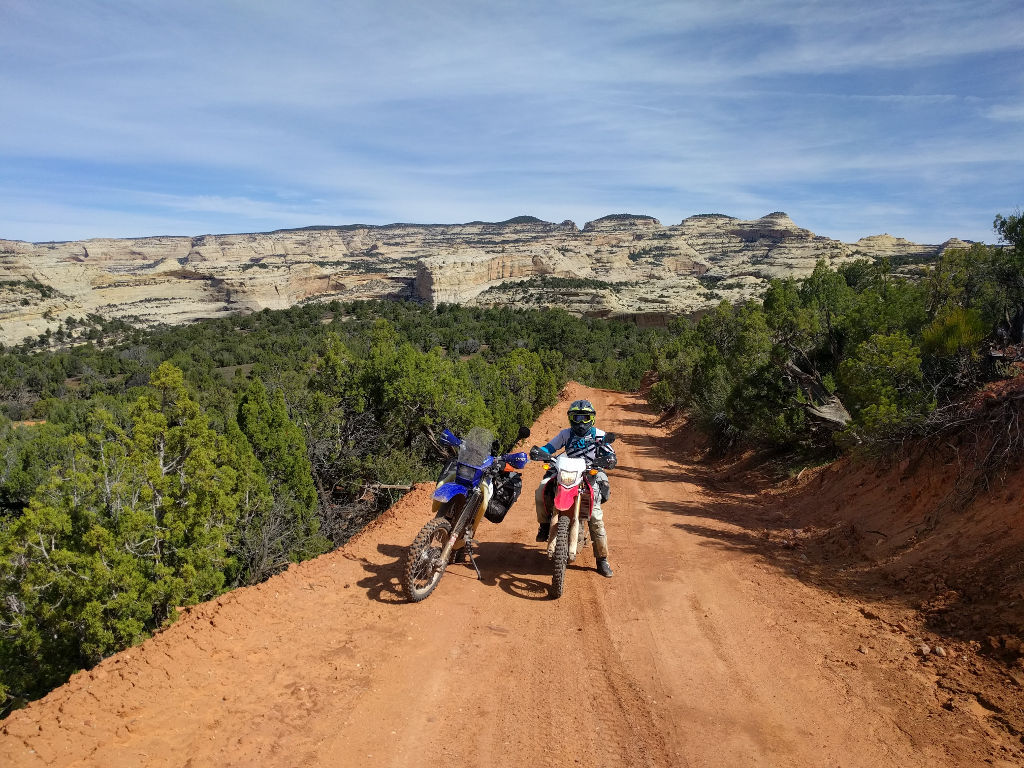 A few advrider hooligans near the end of bench road.