Colorado Backcountry Discovery Route - Days 6 & 7
15 August - Rancho Del Rio to Hahns Peak
This section starts off in the boonies around the Colorado river and heads up toward Steamboat.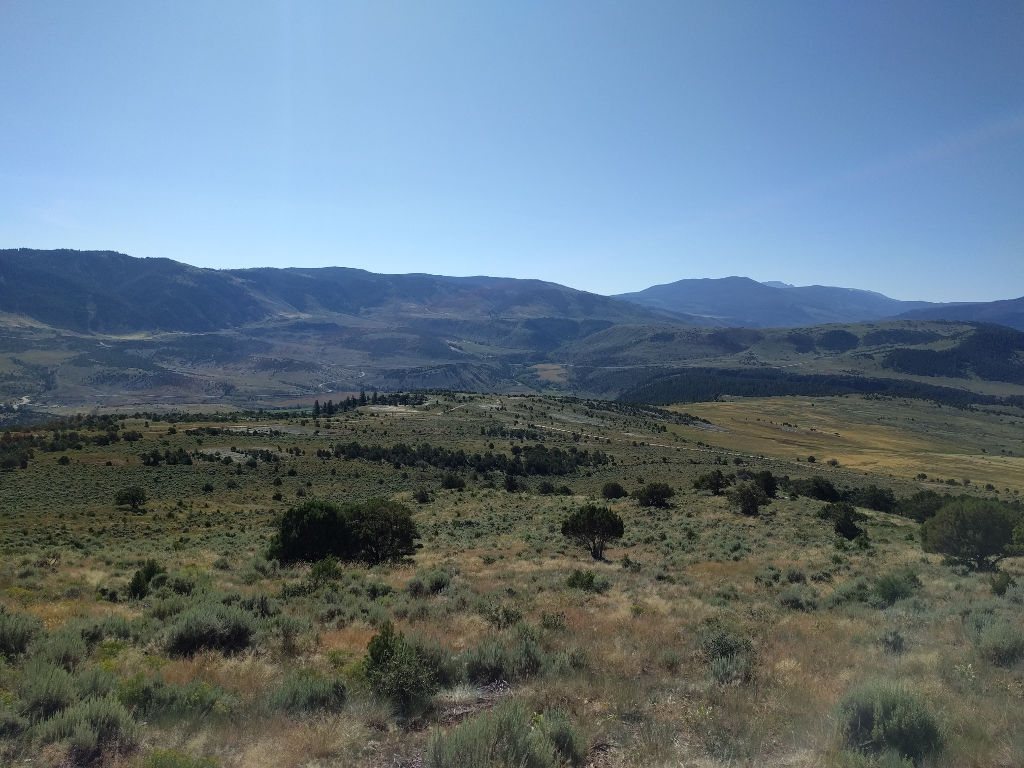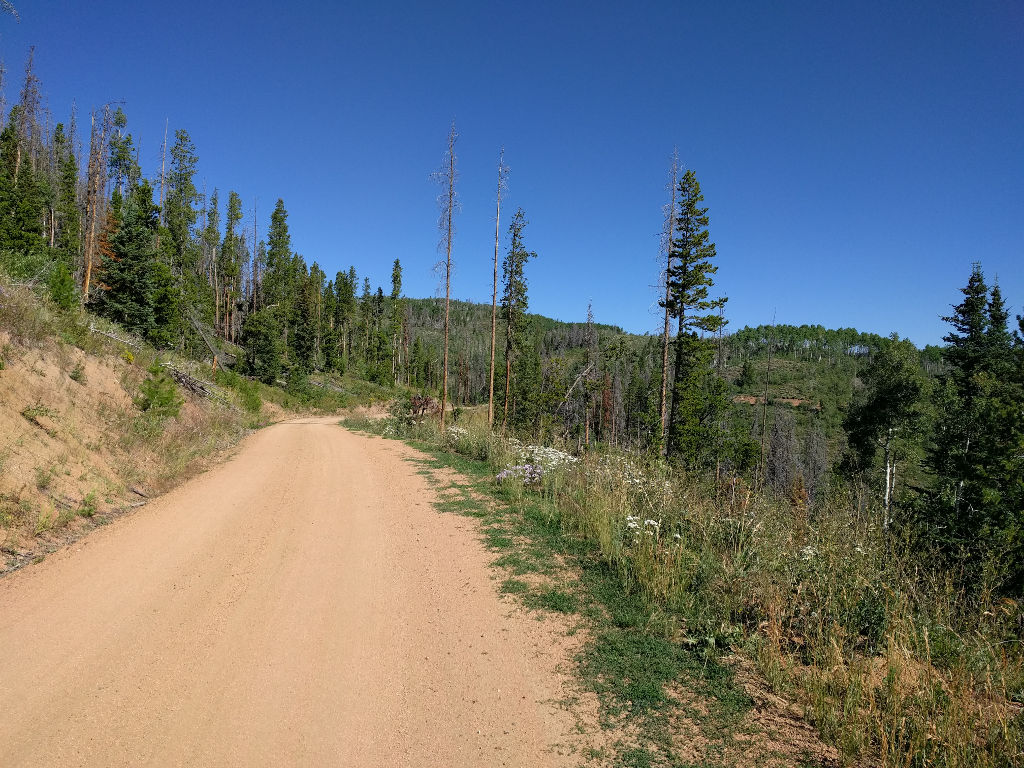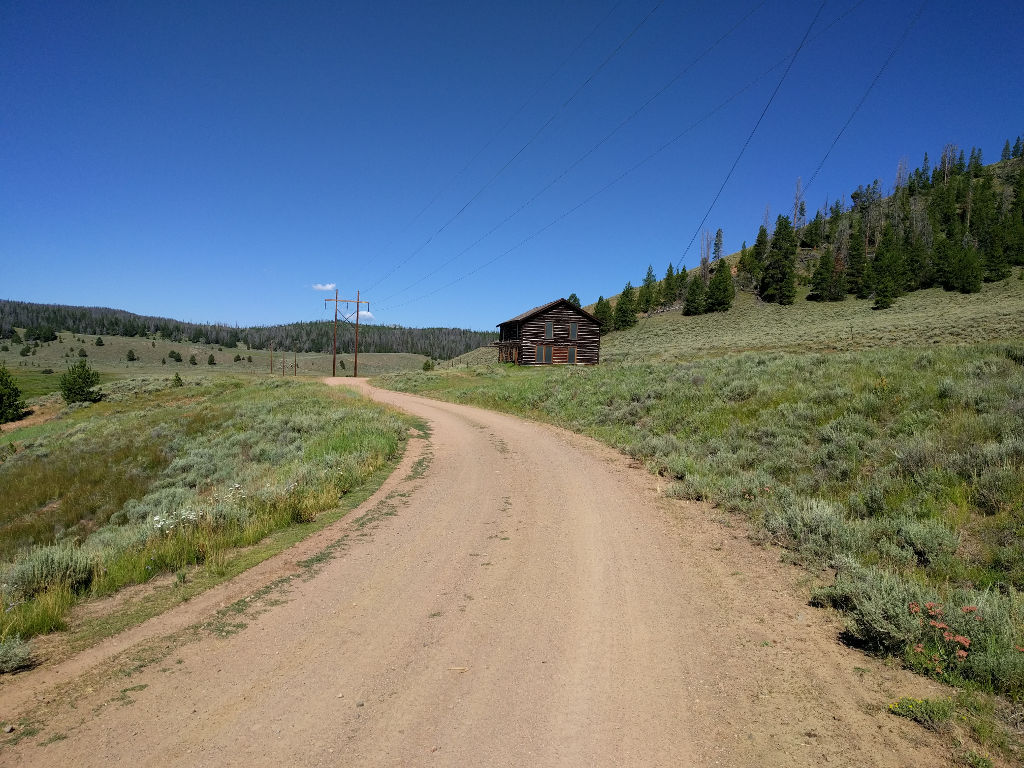 We rode around Stagecoach Reservoir. You could walk out on to the dam, which was pretty cool.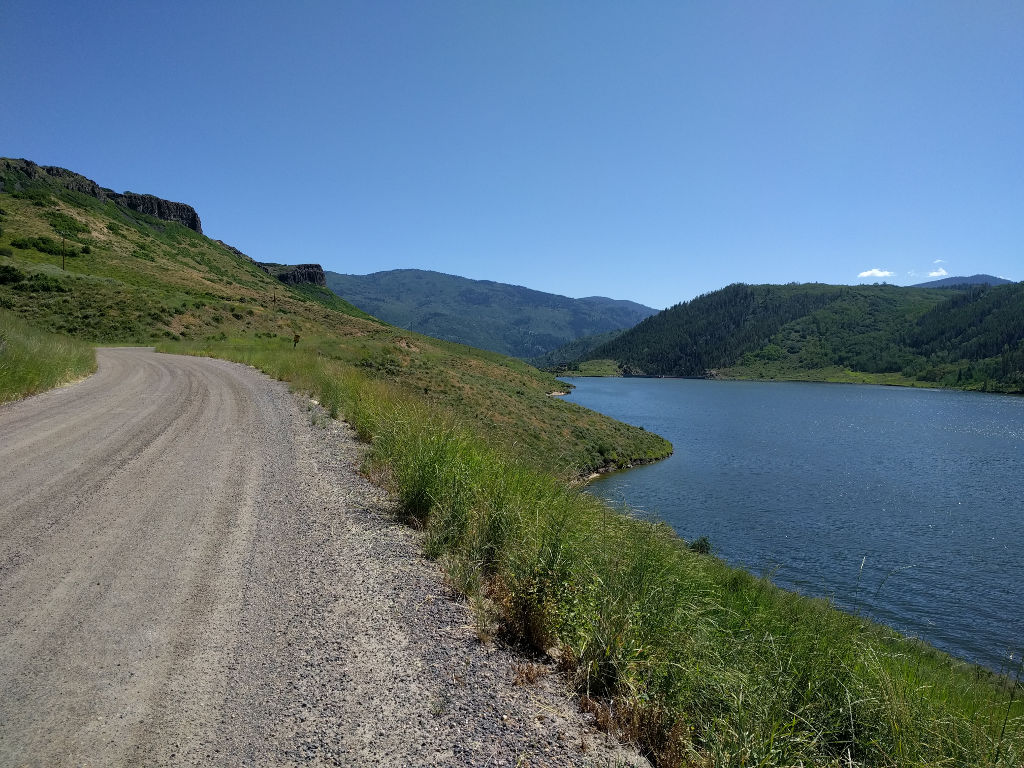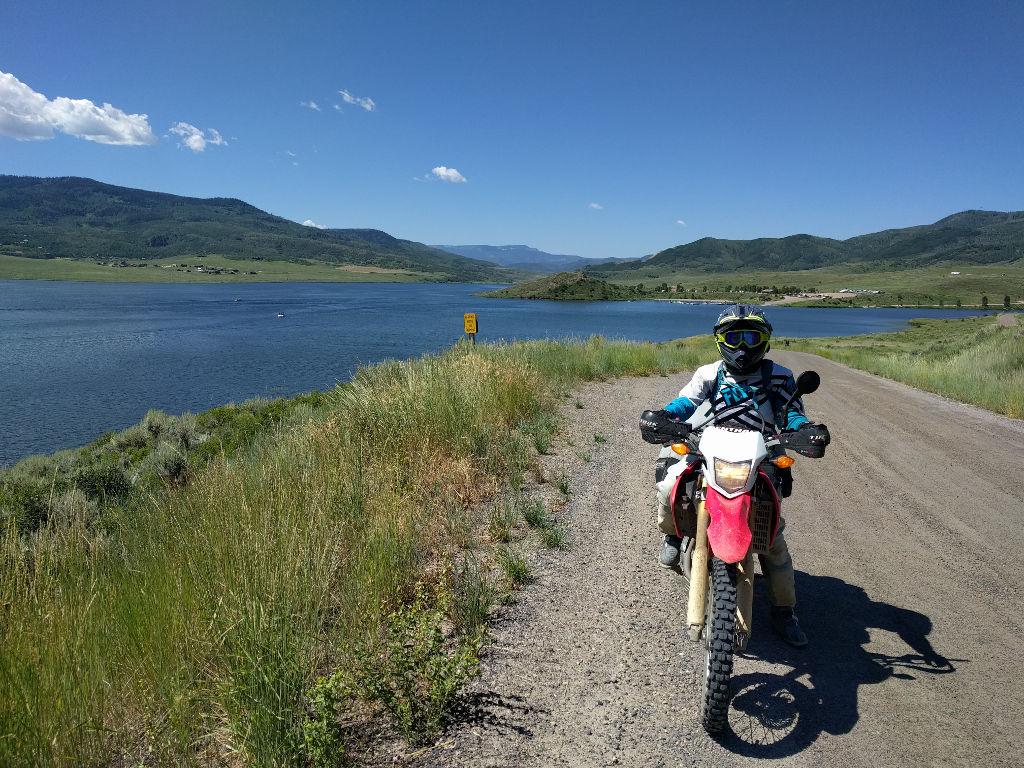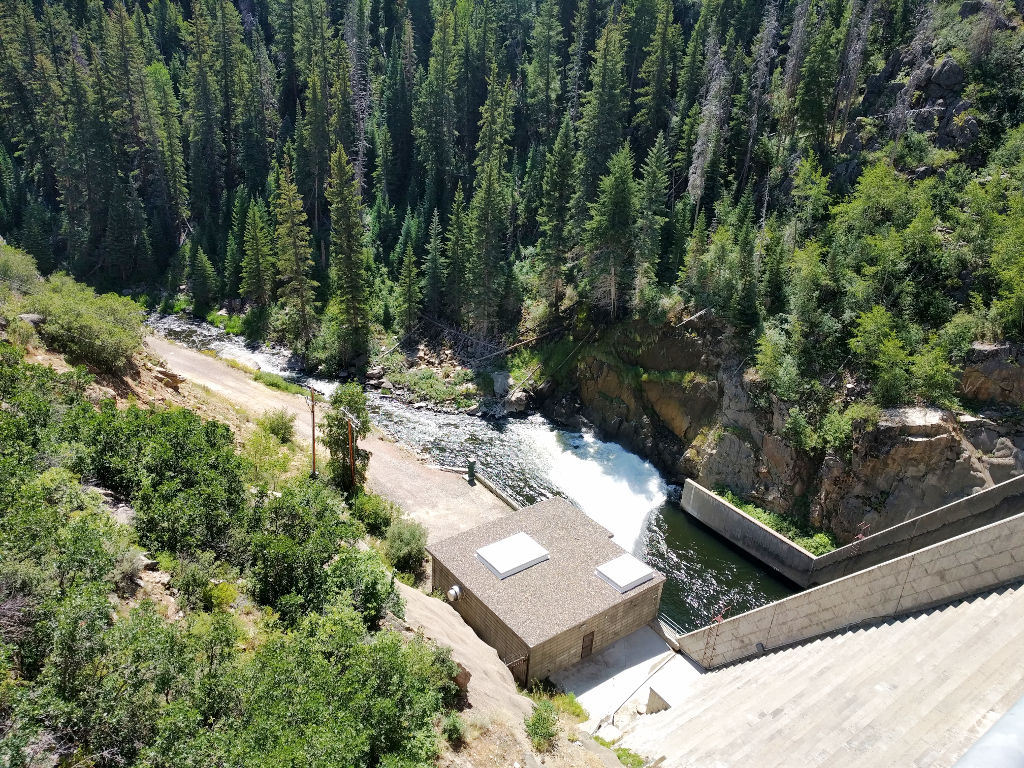 Somewhere after we left the reservoir, a bolt holding on my upper chain guard decided it didn't really want to finish the ride with me. Corinne was kind enough to let me know that the chain guard was dragging on the ground. I carry some spare nuts, bolts, and (most importantly) thread locker, so fixing it was no problem.
We stopped in Steamboat and got some Qdoba. Sooo much better than Clif bars.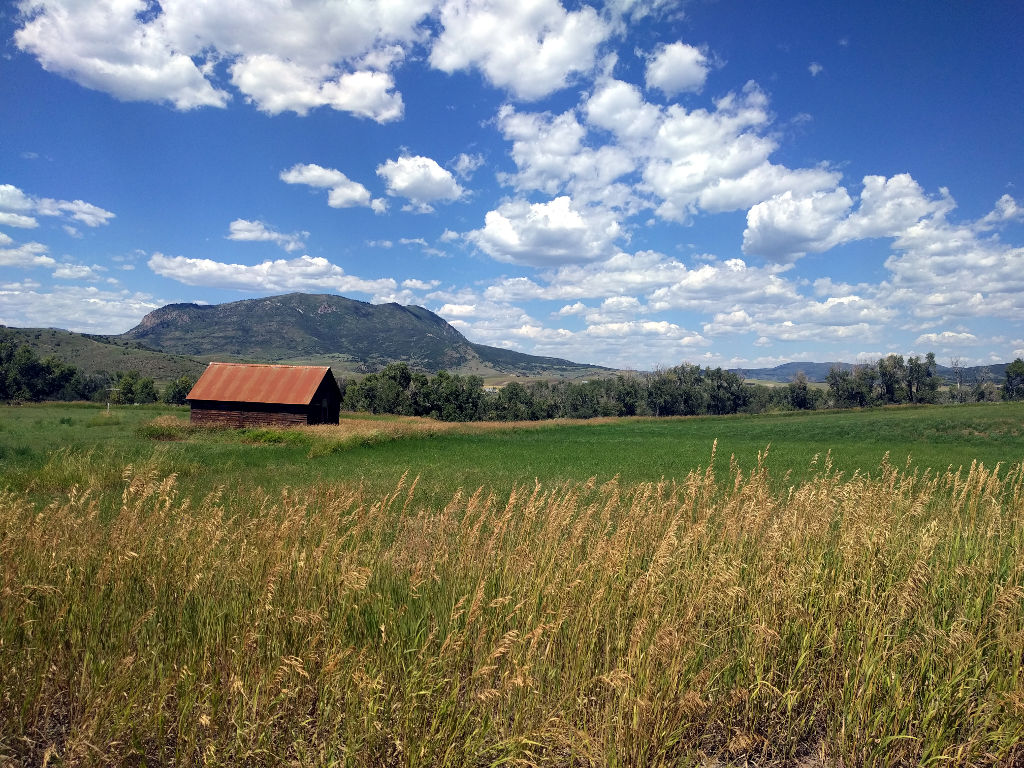 Grasshopper bro caught a ride for a few minutes and stayed for a selfie.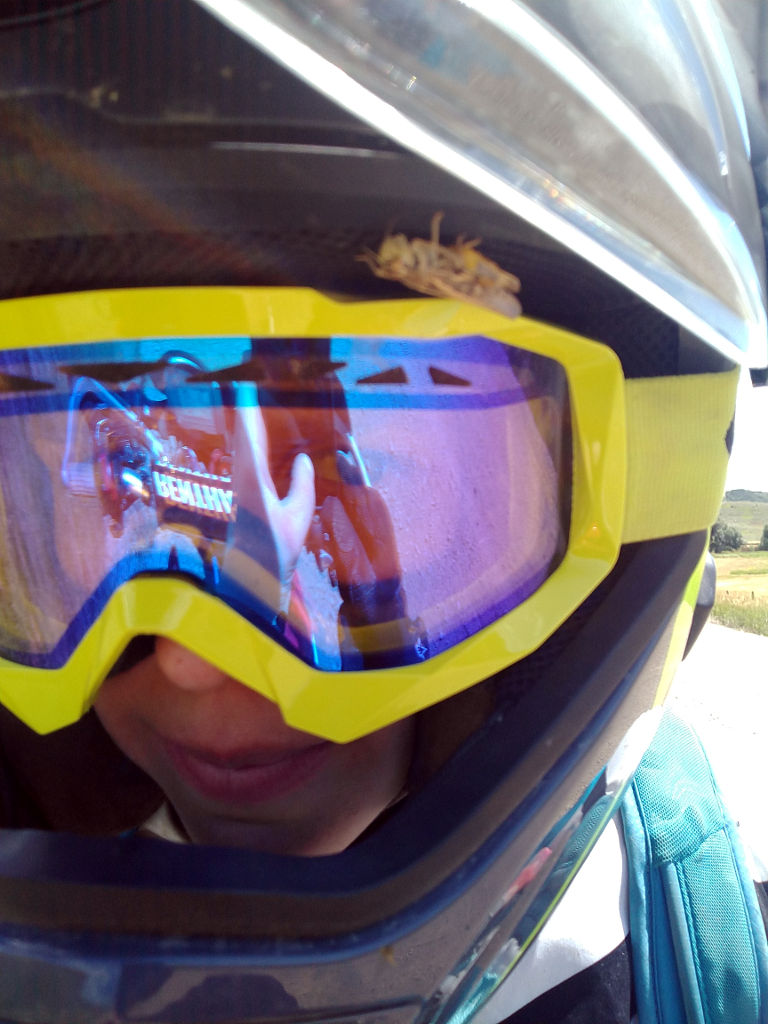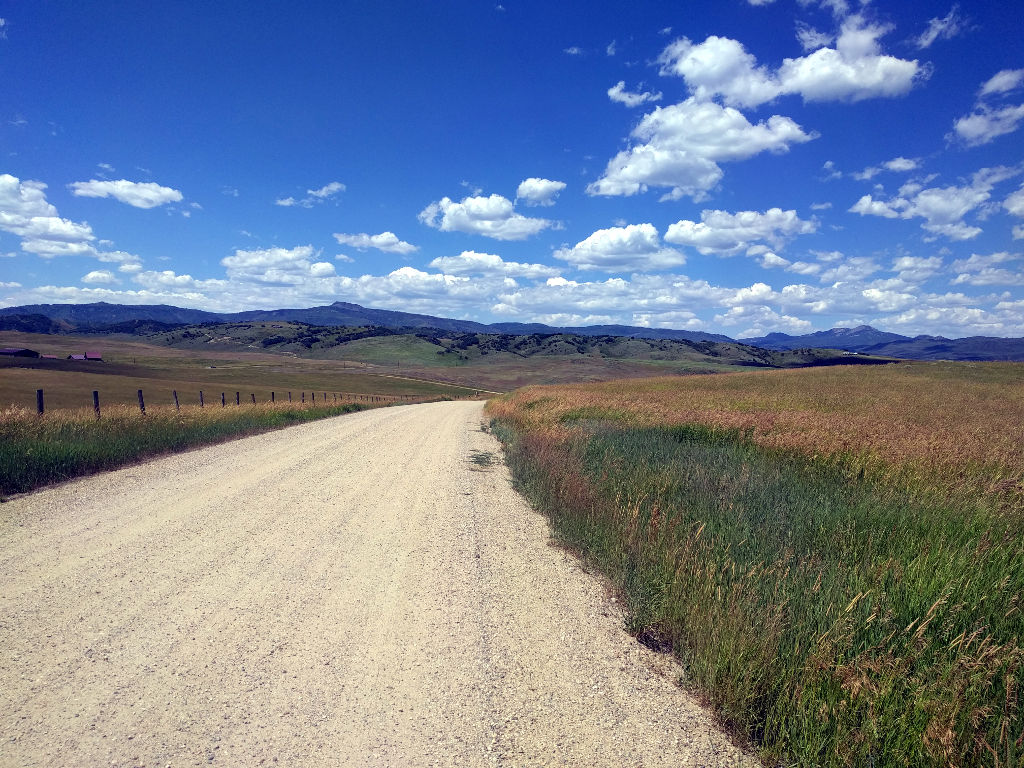 Riding around Steamboat Lake sate park. The rangers at the park were super nice and helped us find some camping spots in the forest.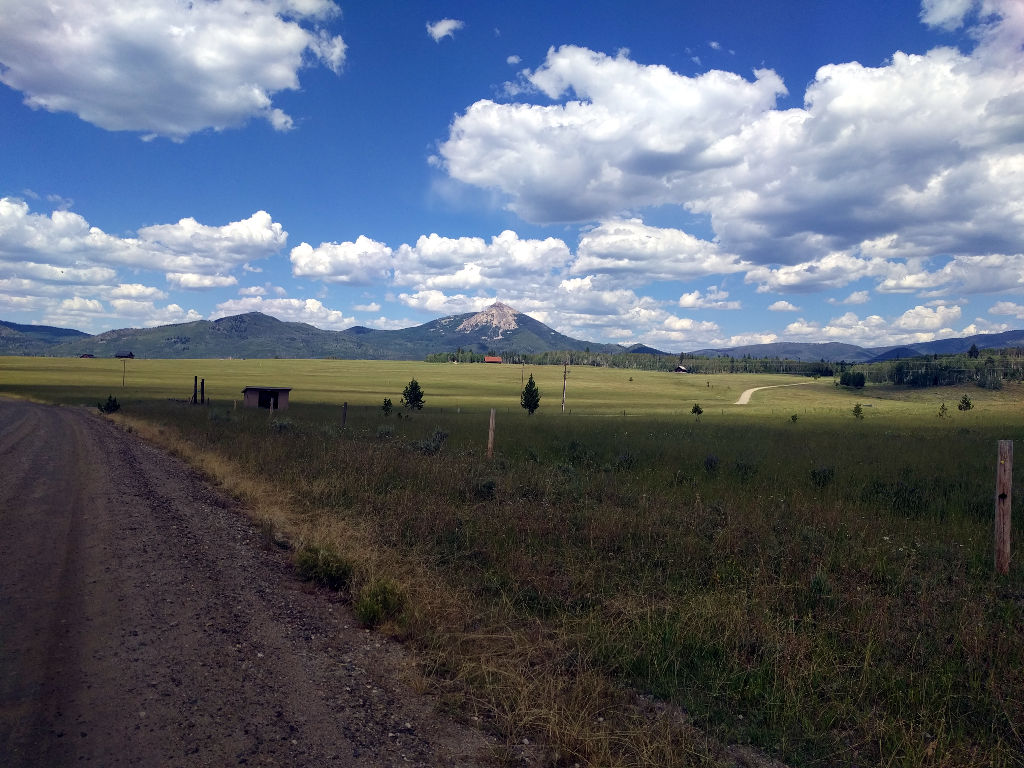 I'm glad the rangers pointed us toward Hahns Peak campground, because right as you turn on to the road to camp is some singletrack (Prospector Trail 1156). I only went up a couple miles, but it was nice to mix up the fast gravel roads we'd been riding the past few days. I couldn't coax Corinne to follow me this time, but I'd get her the next day.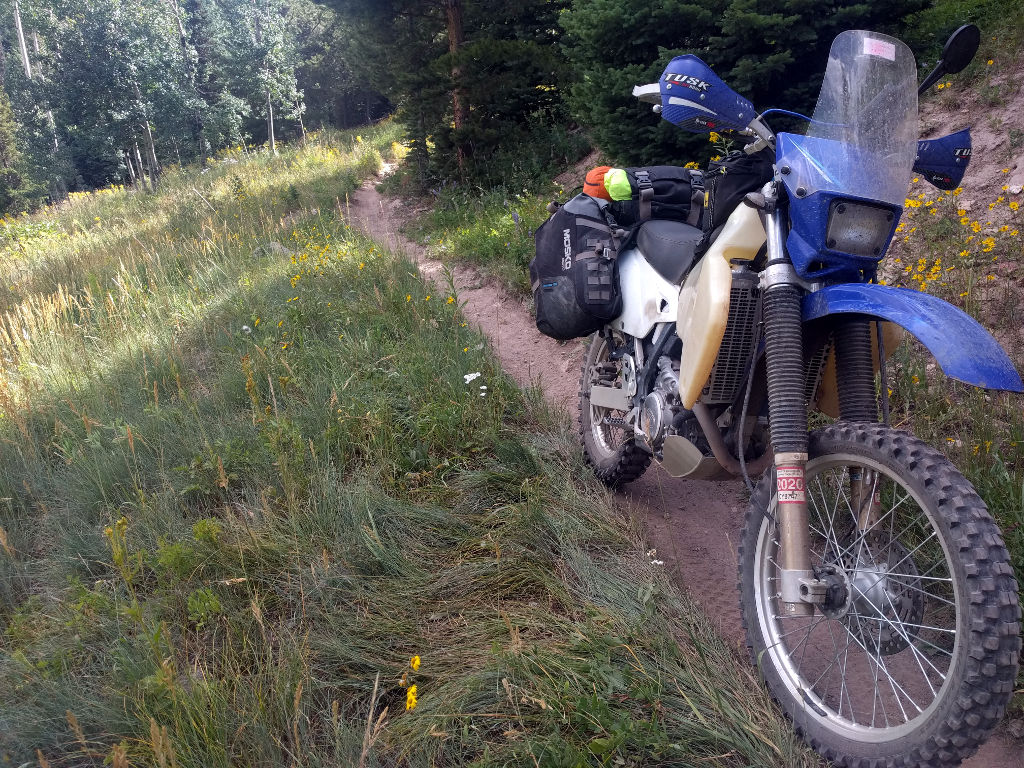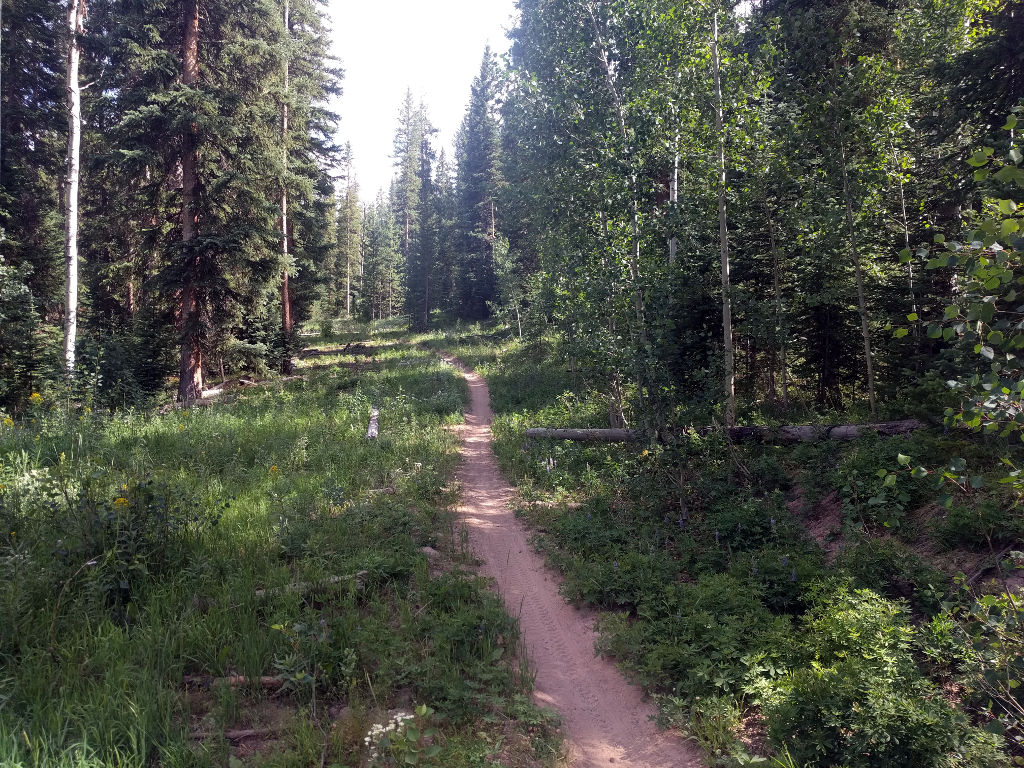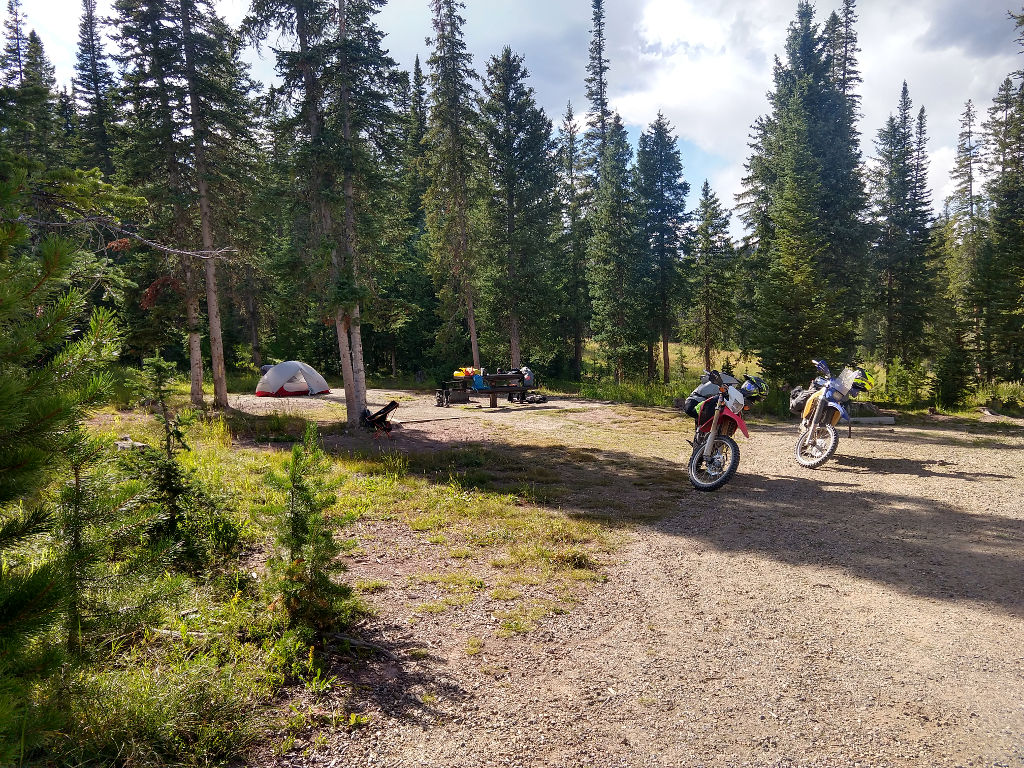 16 August - Wyoming to Denver
Got her on the singletrack. We'll have to come back with her trail bike and check out the rest of the trail system up here.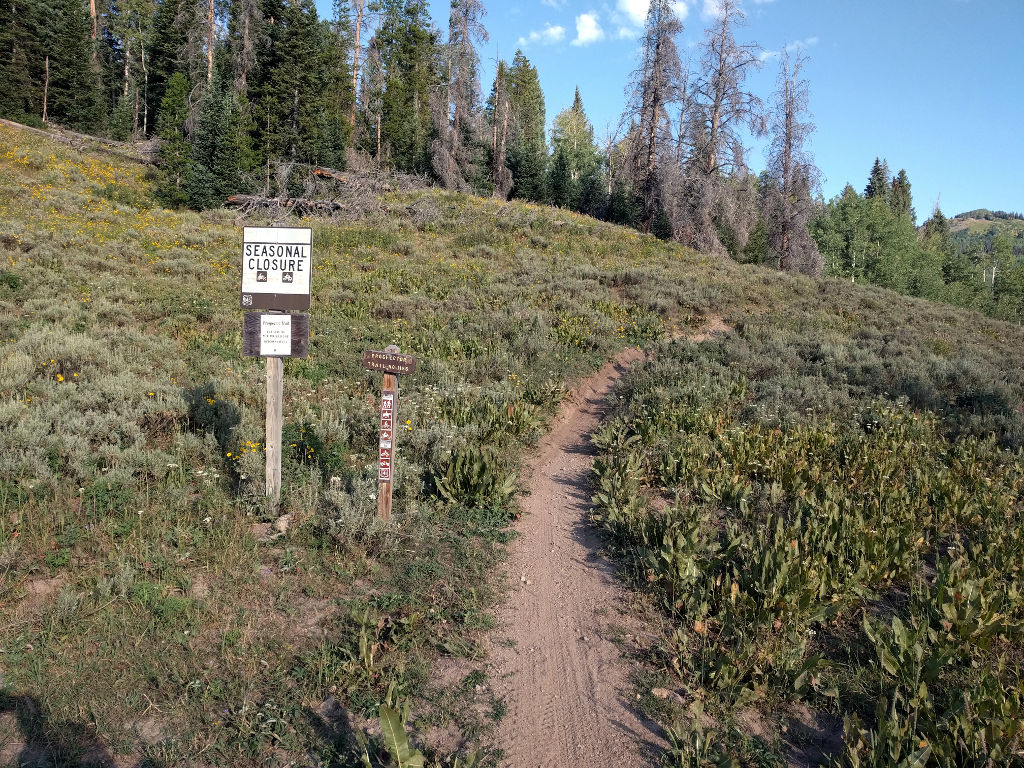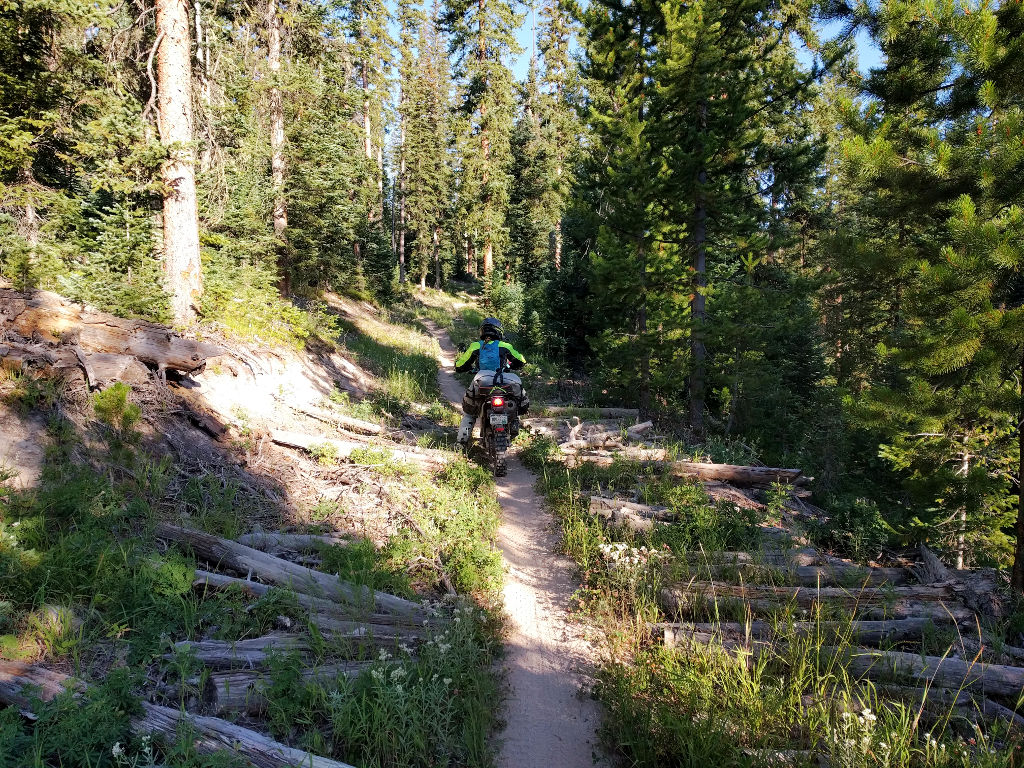 The rest of the ride was fast gravel and oiled dirt roads.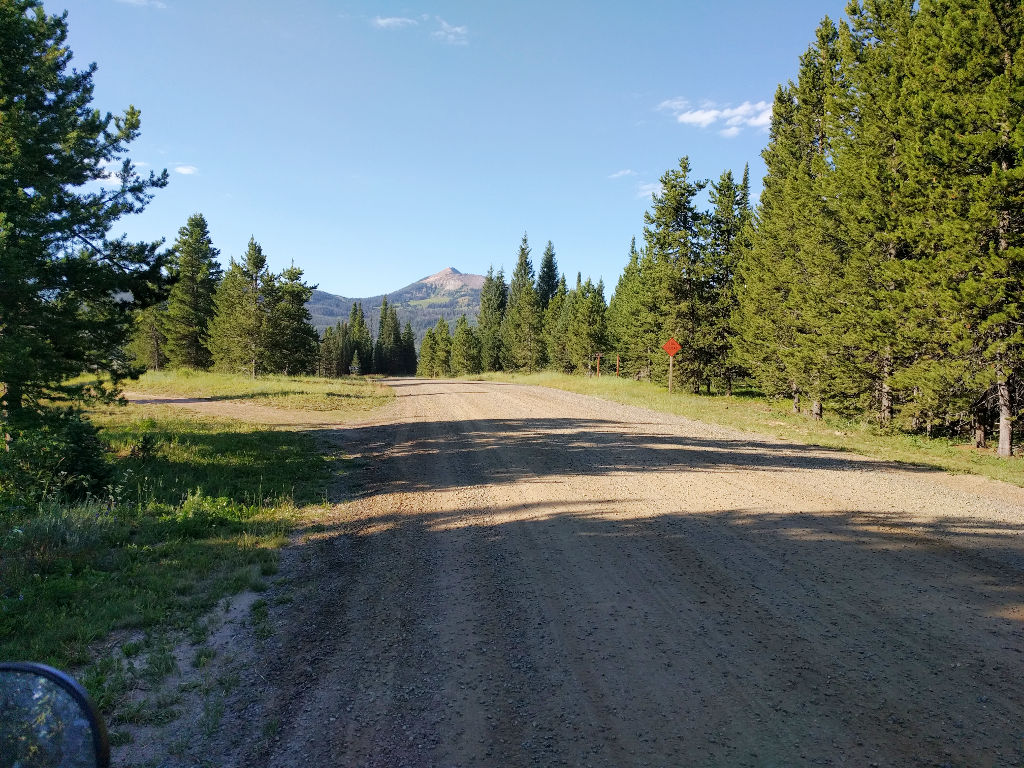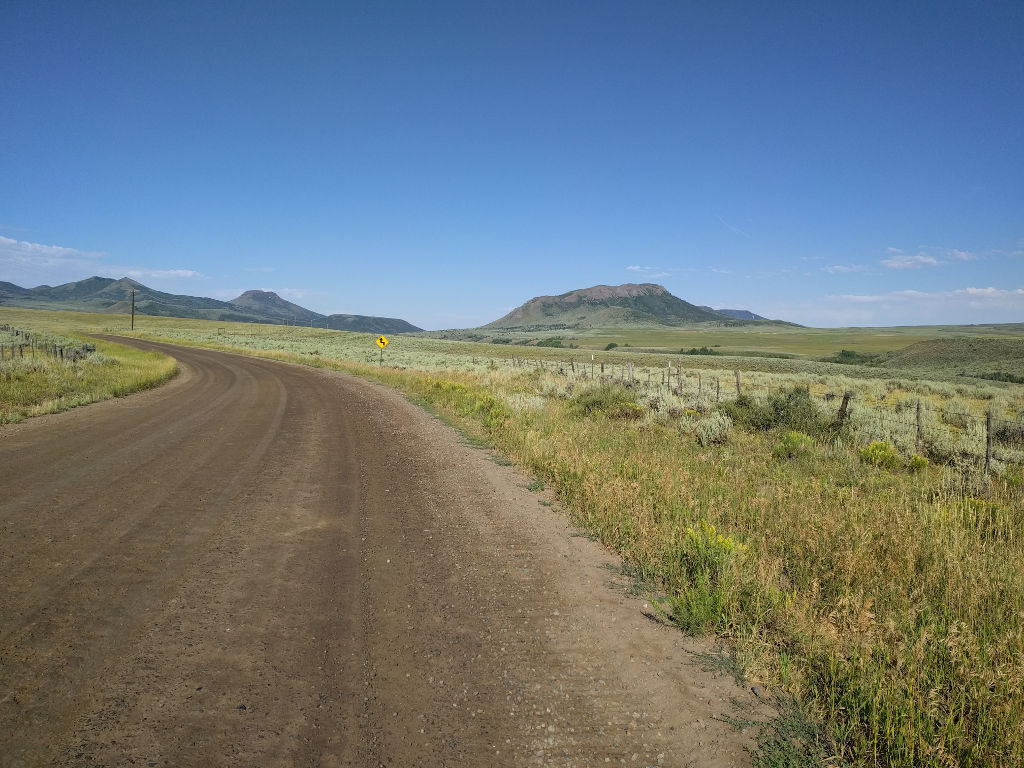 Made it to the end! Chatted with a group of five riders and gave them some beta.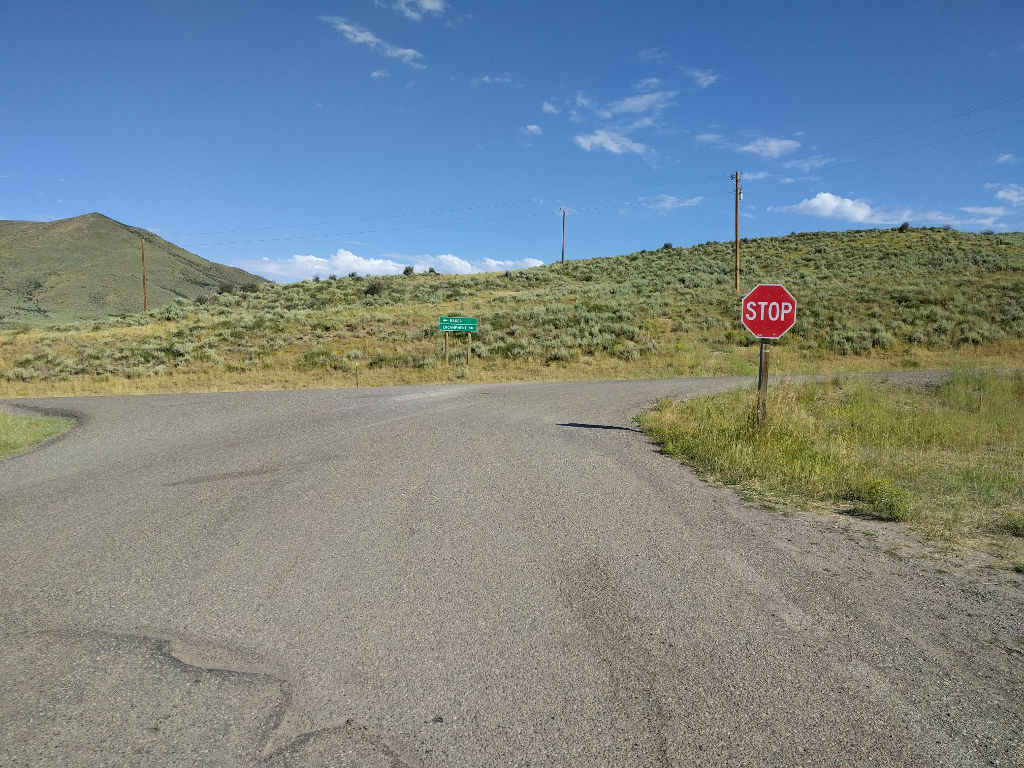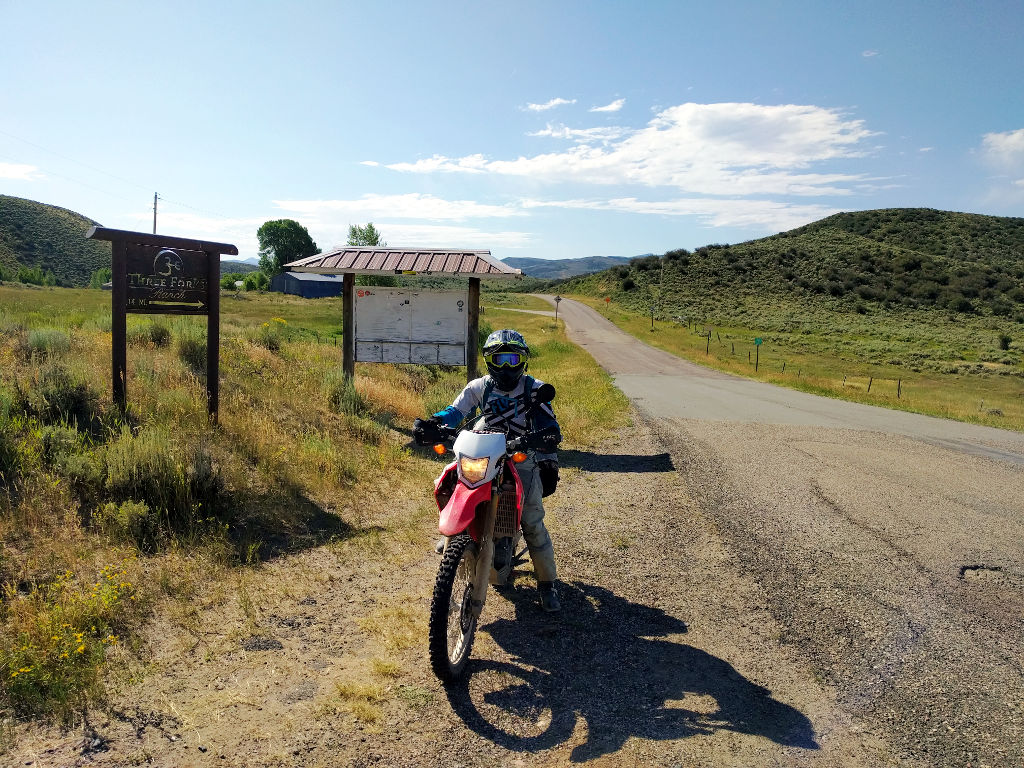 We went over Battle pass and stopped at the River Rock Cafe in Walden for lunch. After that we rode down 14 and turned off onto 27 towards Masonville along one of our usual routes back home.
So that's it for our COBDR trip. The San Juan section of the trip was pretty special; we definitely want to make a trip down there for a few days. We've also gotta figure out which BDR we're gonna do next.