Colorado Backcountry Discovery Route - Day 5
14 August - Buena Vista to Rancho Del Rio
The day before was a little too mellow for my taste, especially after going through the San Juans. I was looking forward to hitting Hagerman pass, which I've read is a bit rocky.
We started off riding Four Mile, which is always a good time. The jeep roads have a lot of berms in the corners, so it's like riding a miles-long berm track at the motocross track. There's also a lot of water breaks. I probably jumped the bike a little too much with all the camping gear on there, but the Mosko R80v2 held up like the beast it is.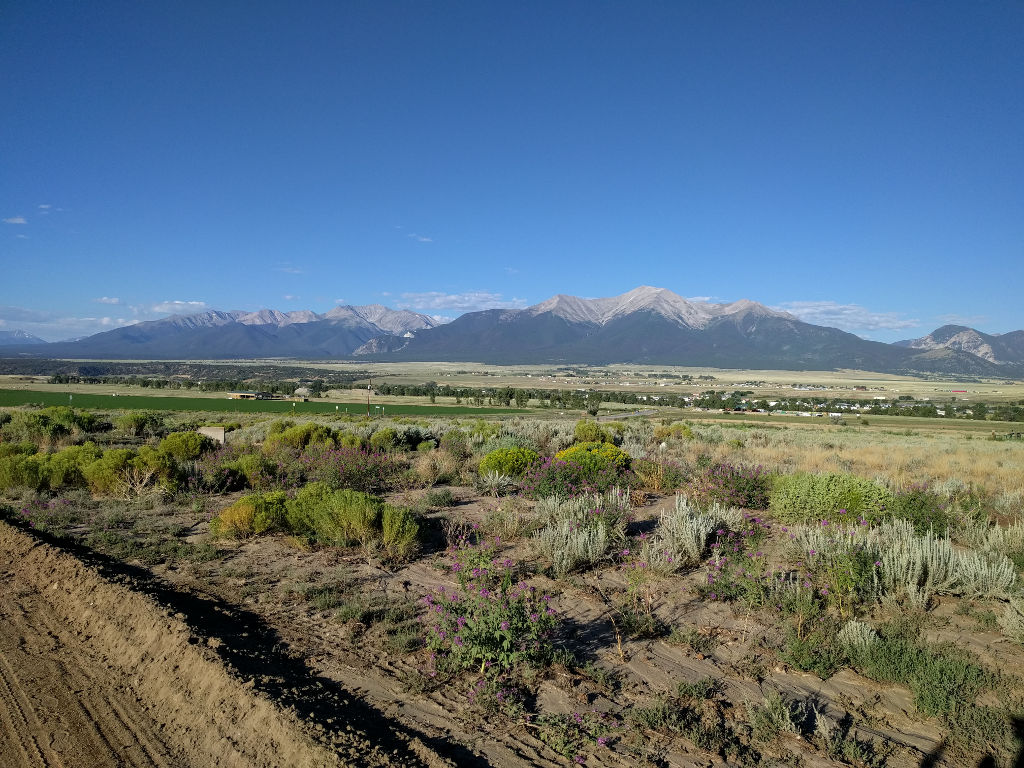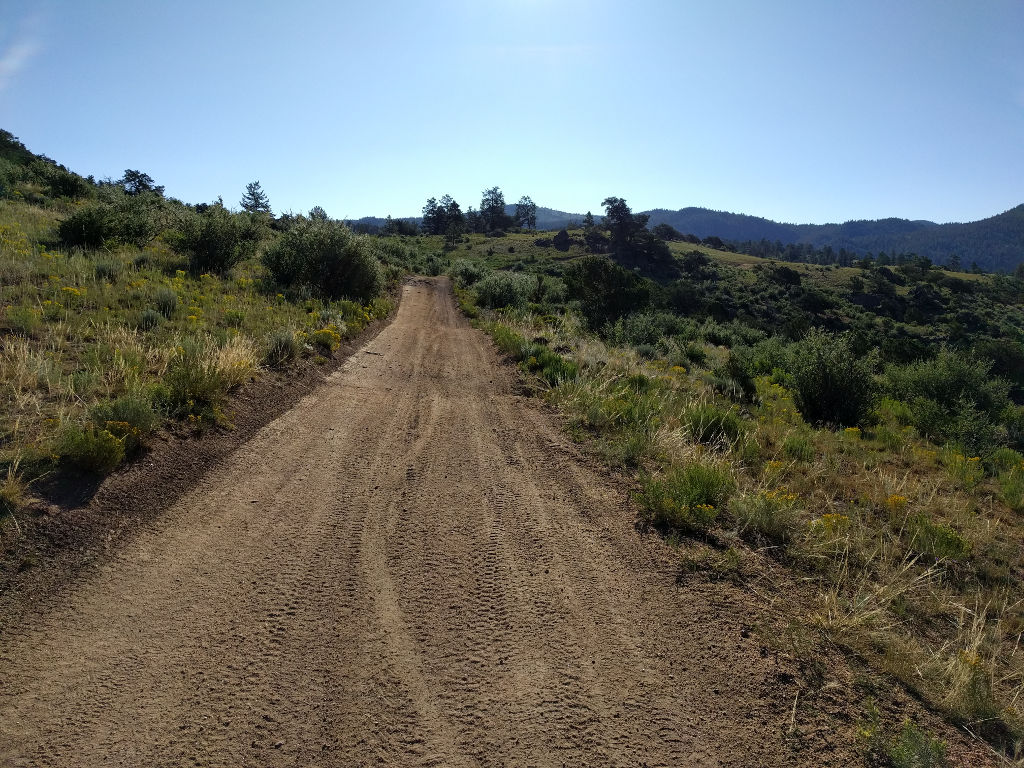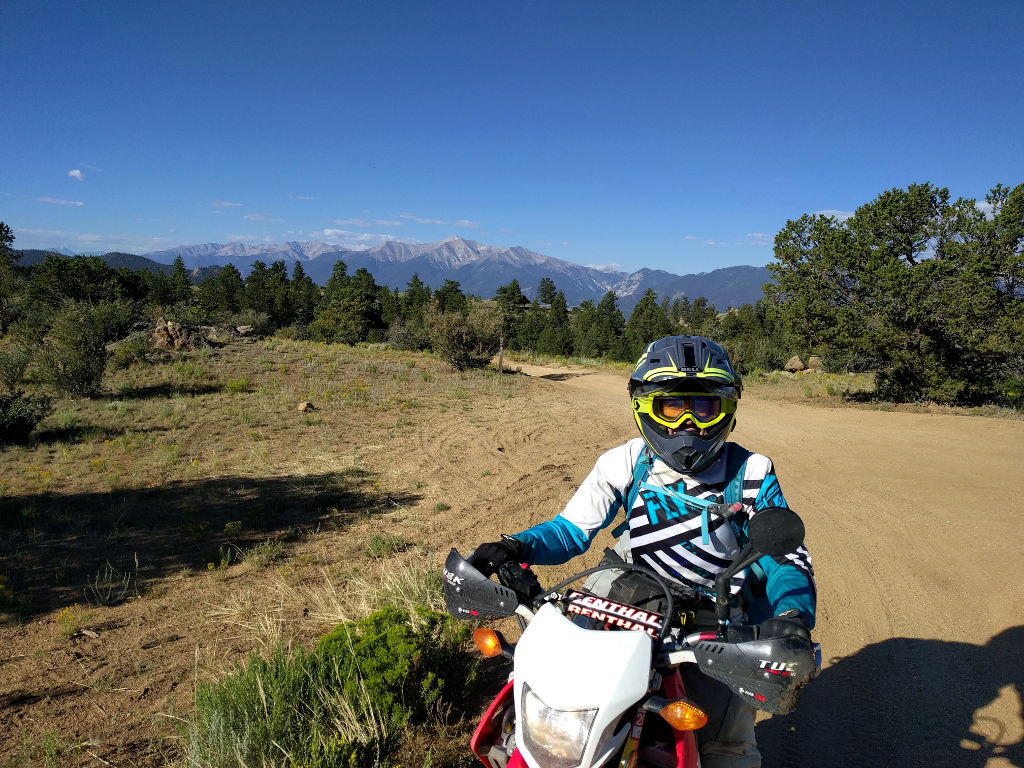 There are a couple water crossings on the trail, one of which nearly drown Corinne's 230F. She was pretty nervous about crossing it on her 250L loaded with gas and camping gear. Fortunately she kept on the gas when crossing the silty bottom and got to the other side with no fuss.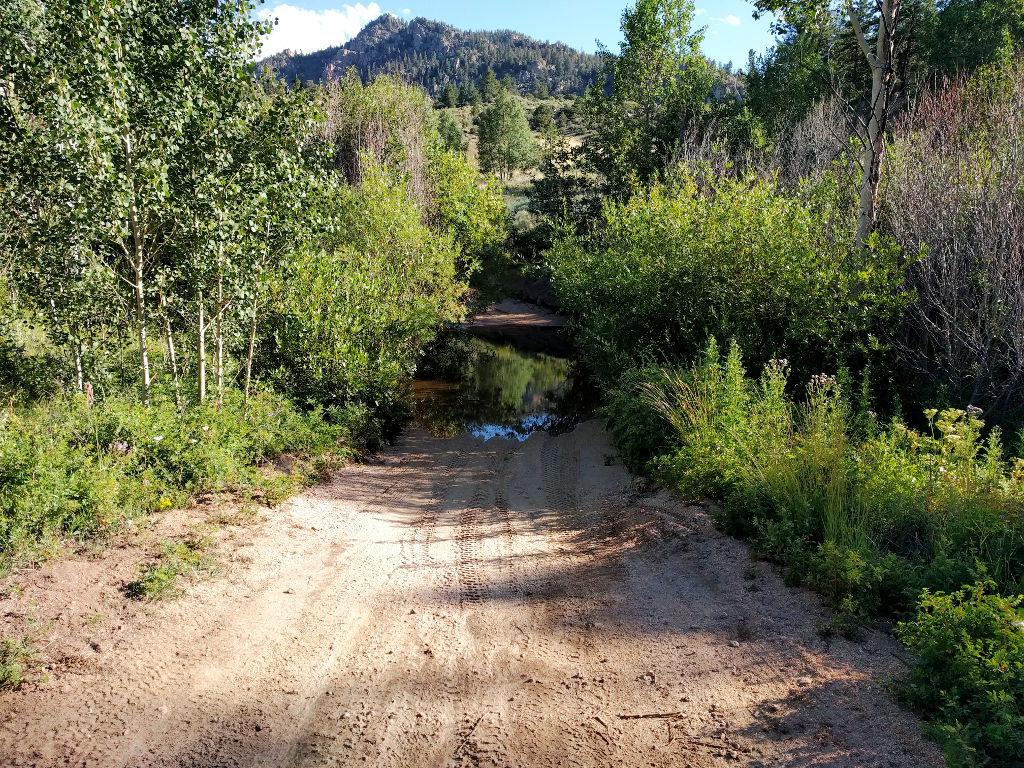 Riding some forest roads through the Weston Pass burn area, headed to the pass itself.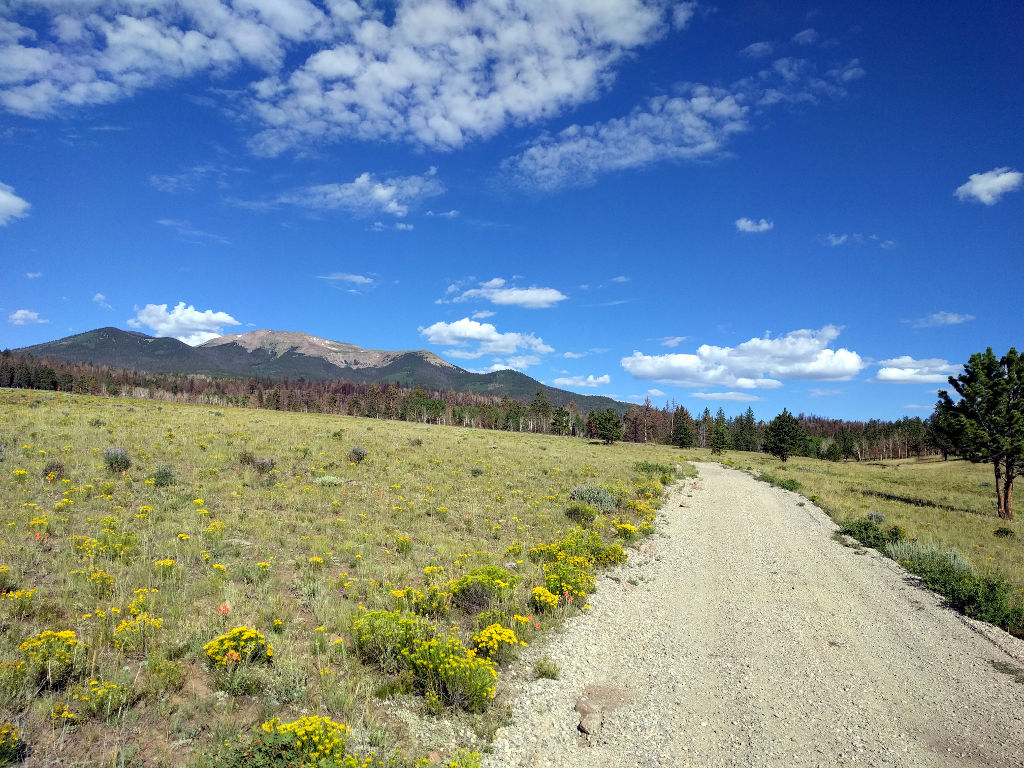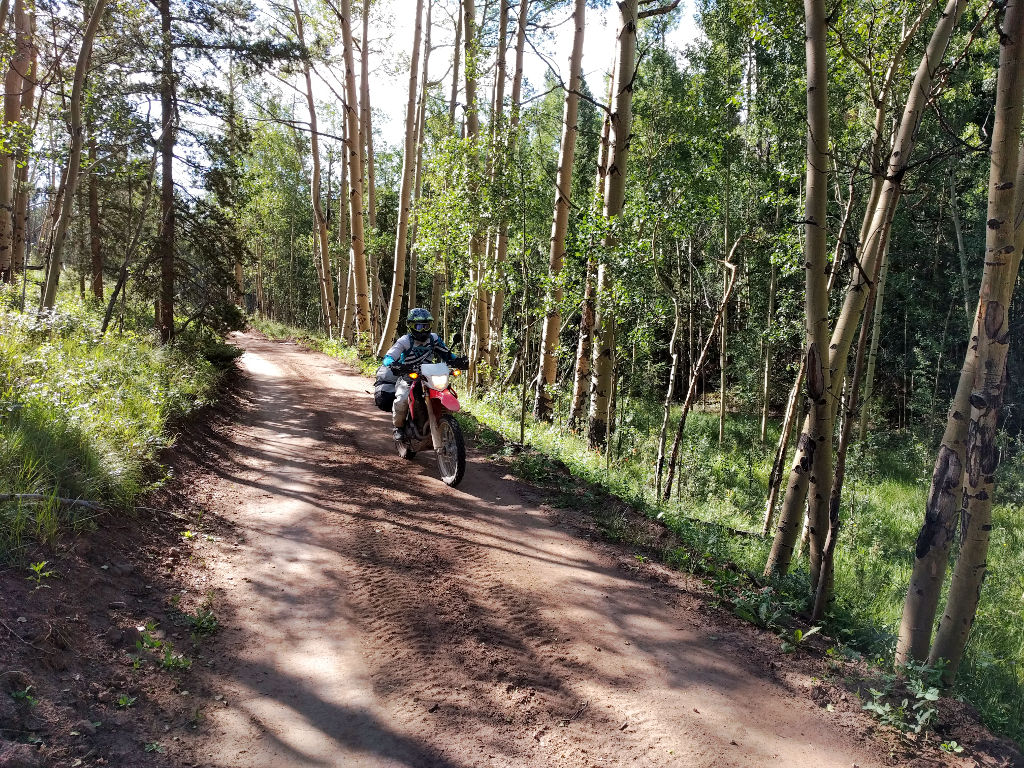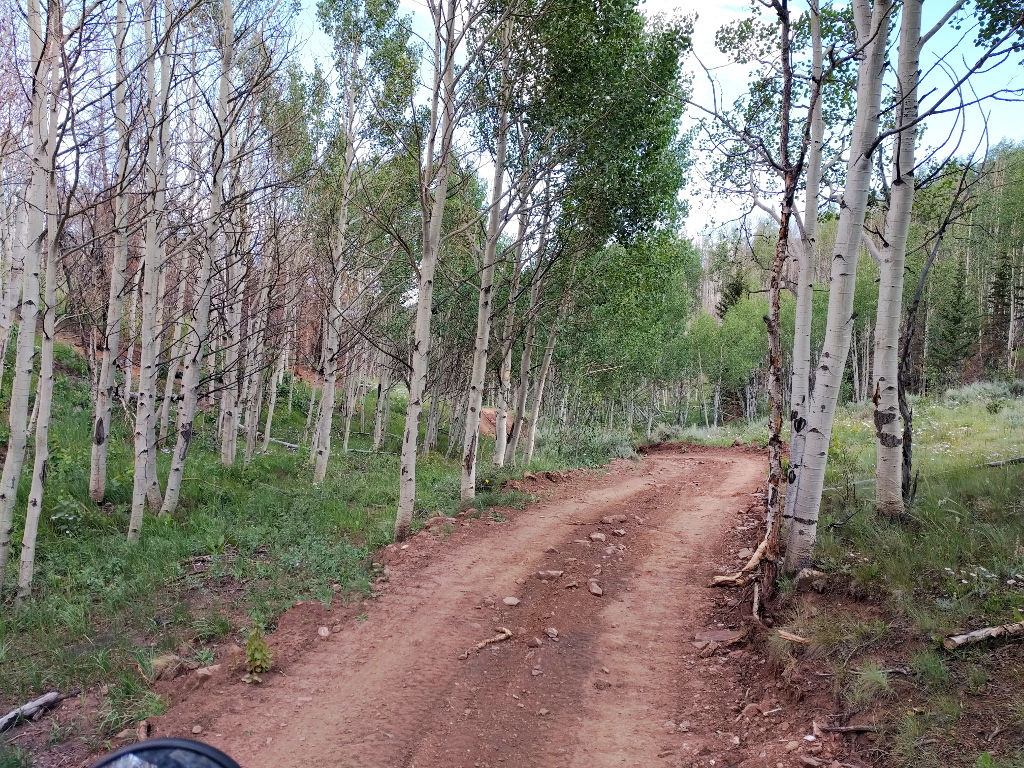 Now the pass is in view. I think I should get my mom on this side of Weston on the KLR. She'd be a bit nervous, but I'm sure she'd enjoy it afterword.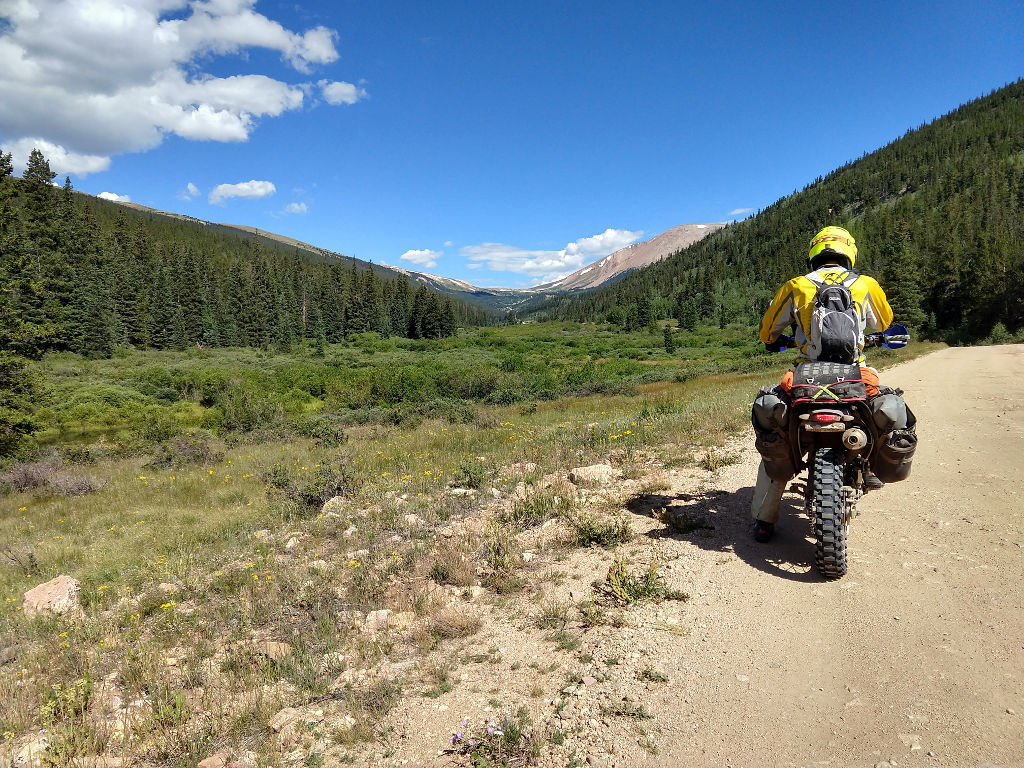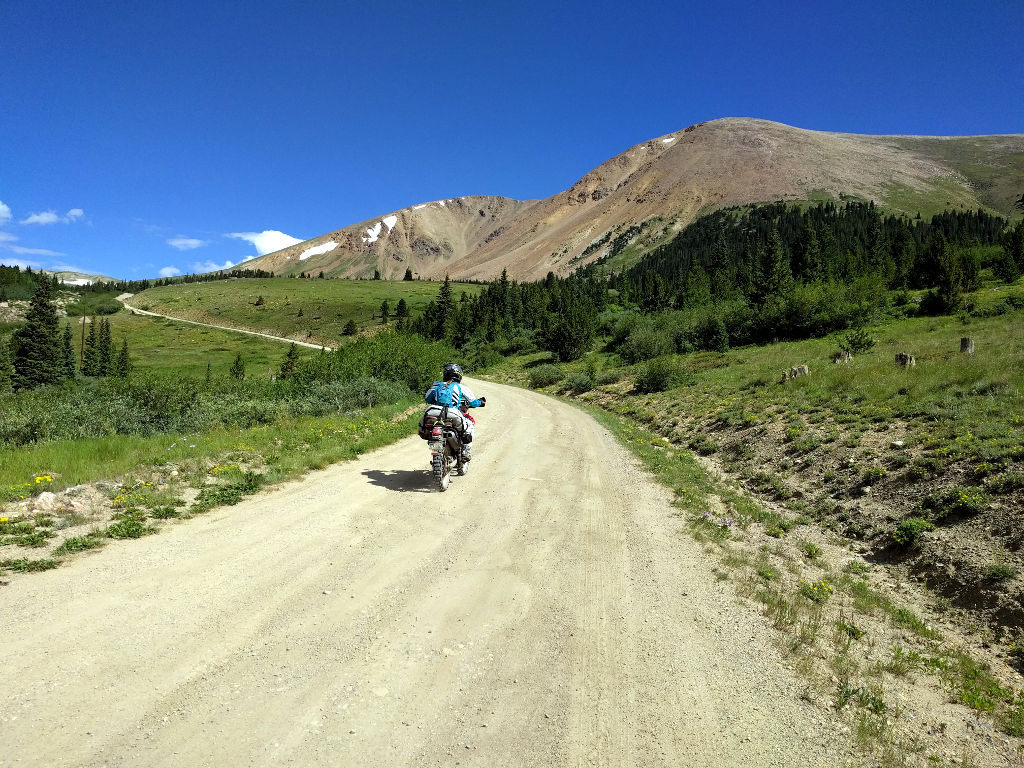 After Weston, we stopped in Leadville and got some lunch at the Safeway. The previous two days we didn't eat a proper lunch, so it was quite refreshing to take 45 minutes and get some "real" food.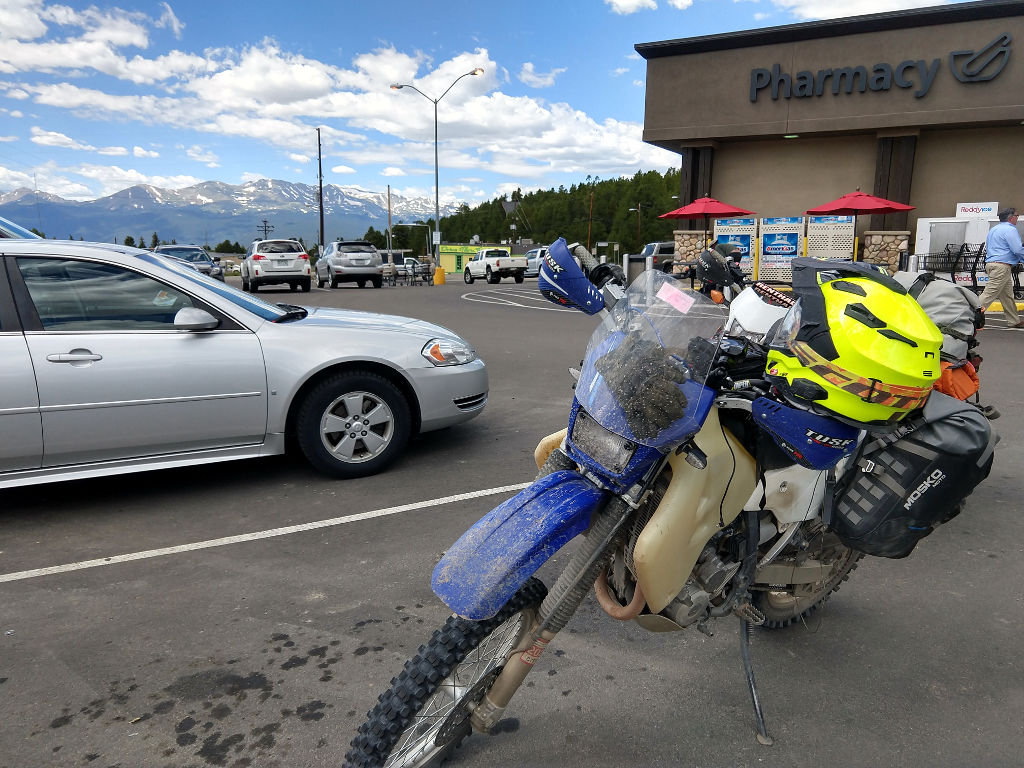 Rippin' up Hagerman. This had a couple rocky sections that were fun.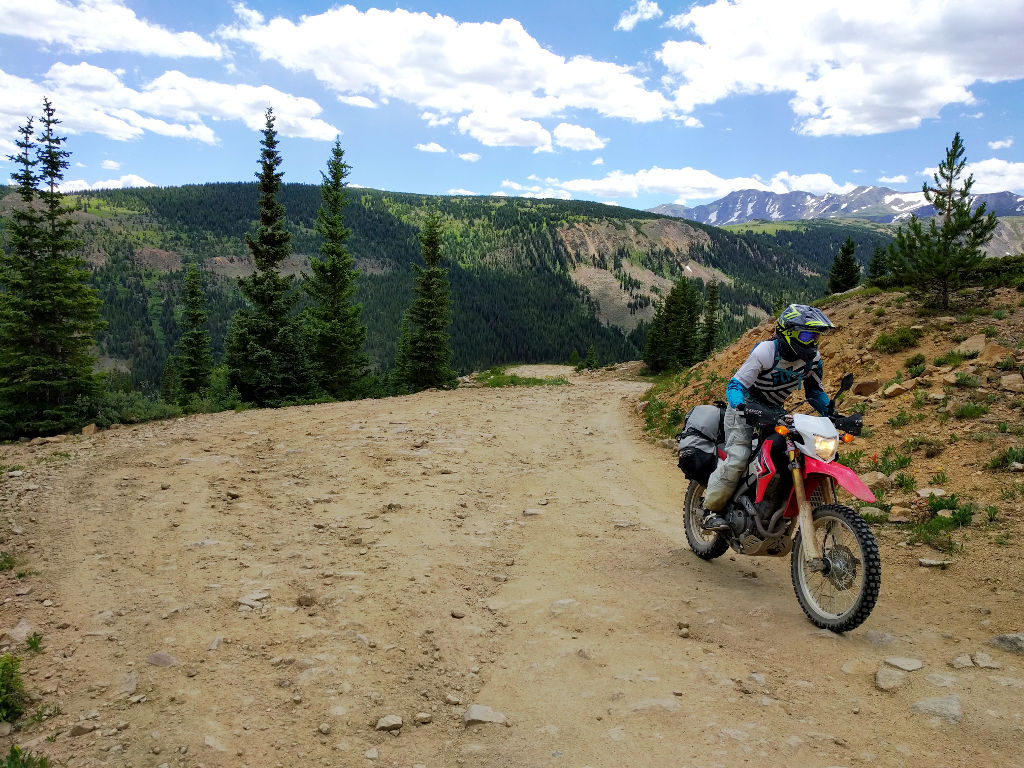 This cornice was massive. I can't imagine its very cozy up here in the winters.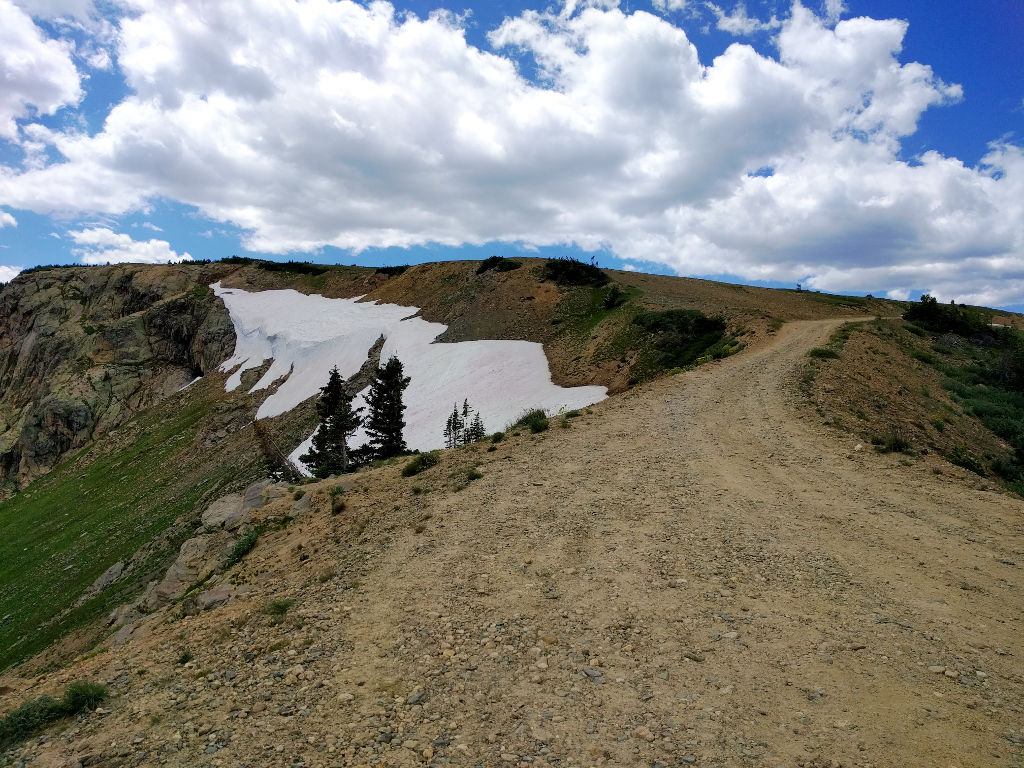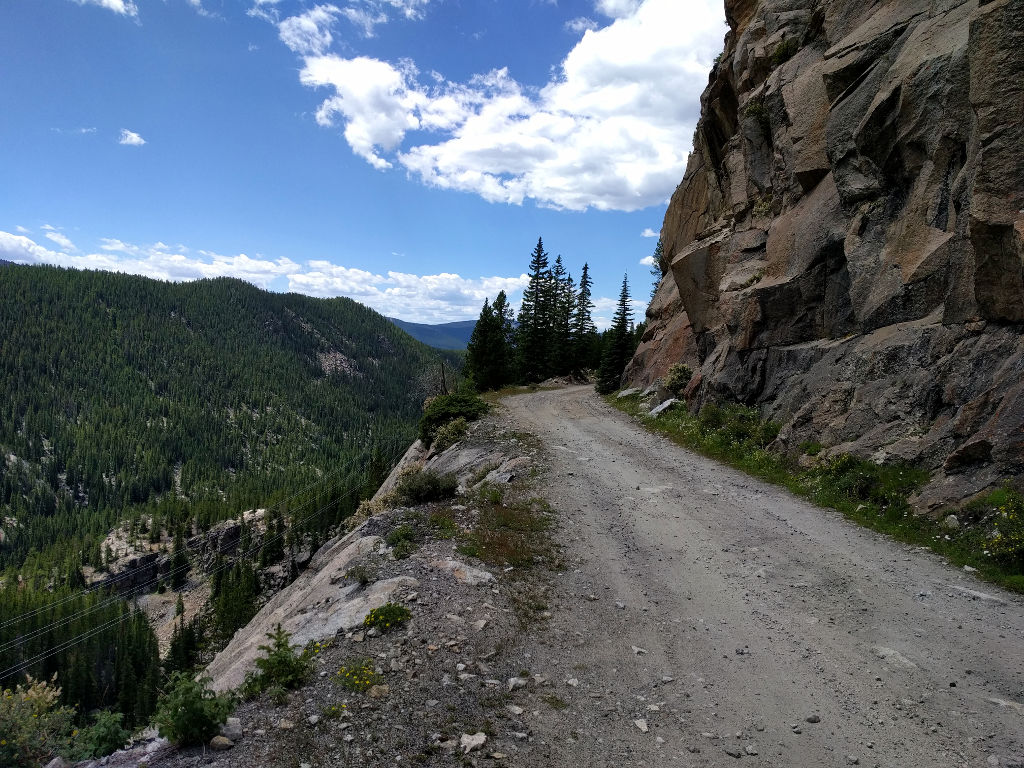 Coming down the backside of Hagerman was more interesting. I unzipped my tankbag, which had my phone, goggles, wallet, etc. to take a picture of Corinne coming down some rocks. But I was too slow. She came down the rocks before I could get my phone out, so we just kept riding. Near the end of the pass road is a water crossing. As we had been doing throughout the trip, I'd go through and get my phone out to record Corinne doing the crossing. Just one problem… my tankbag was unzipped and phone was gone.
Panic! I had been in charge of taking most of the pictures for the trip, and now they were lost. Hmm… was my phone under a foot of water in the crossing I just went through? Didn't look like it.
I turned around a went back through the crossing and headed back up the pass, this time in first gear and with my tankbag zipped. After about a half mile I see a black rectangle about a foot from the edge of the trail (which is light gray). It's my phone! If it had bounced and slid just a foot further, it would be off in a ditch and I wouldn't have had a chance at finding it. Phew. Now I get to be neurotic about checking that my tankbag is closed.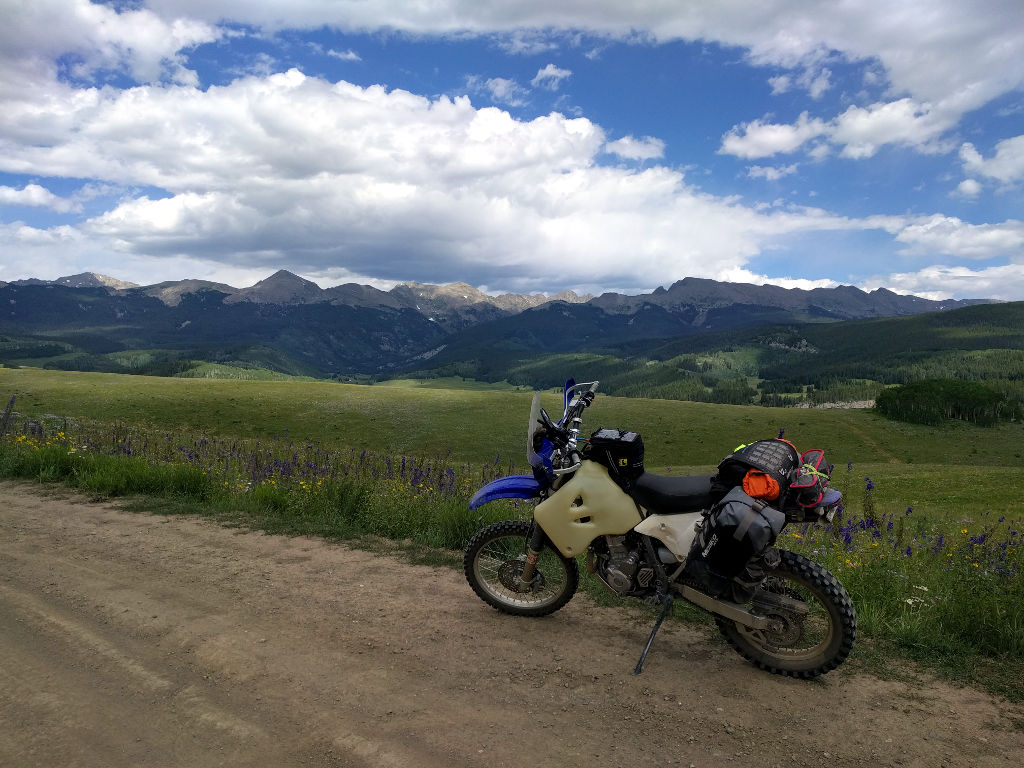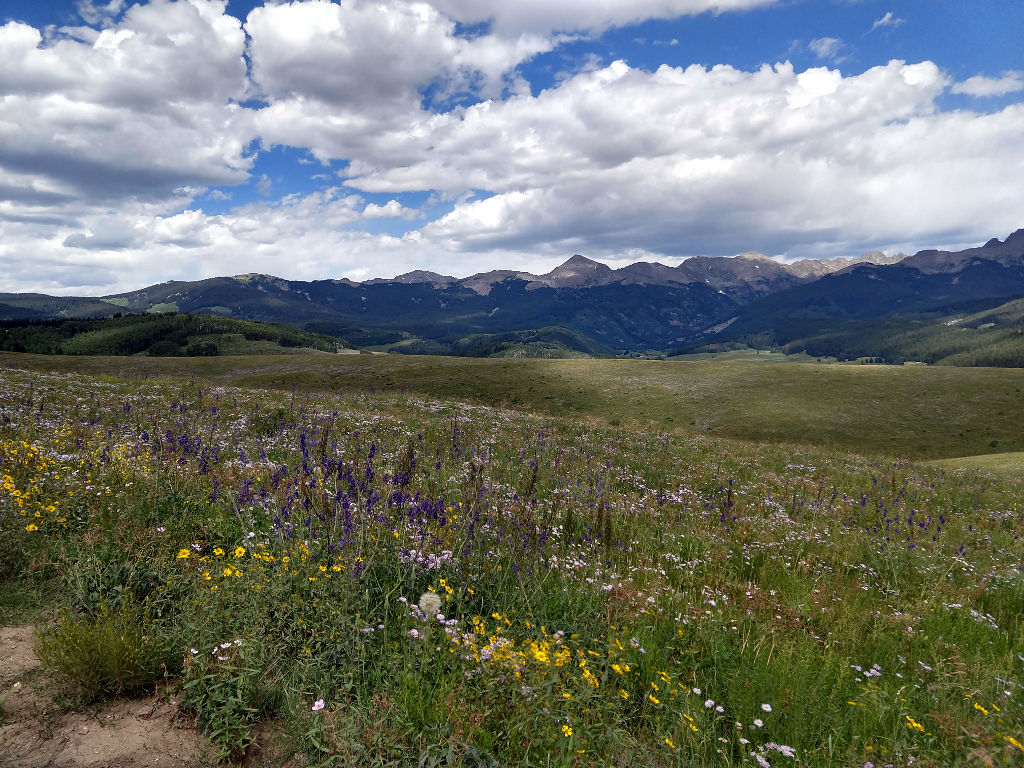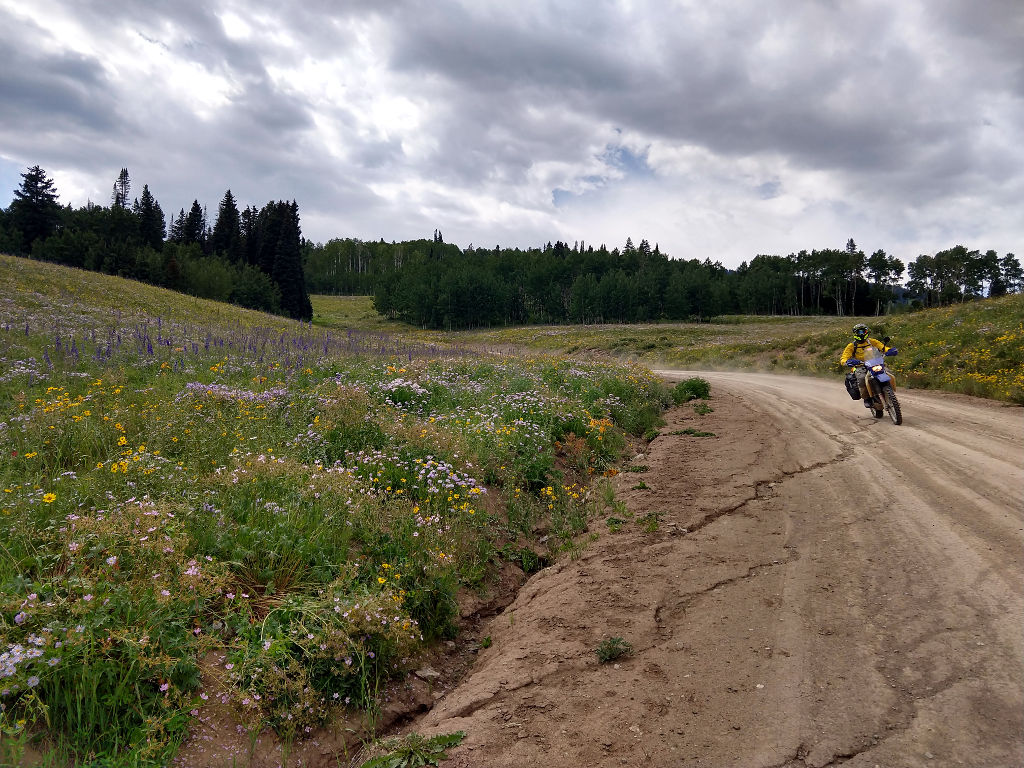 A little bit before Gypsum we're riding on red stuff.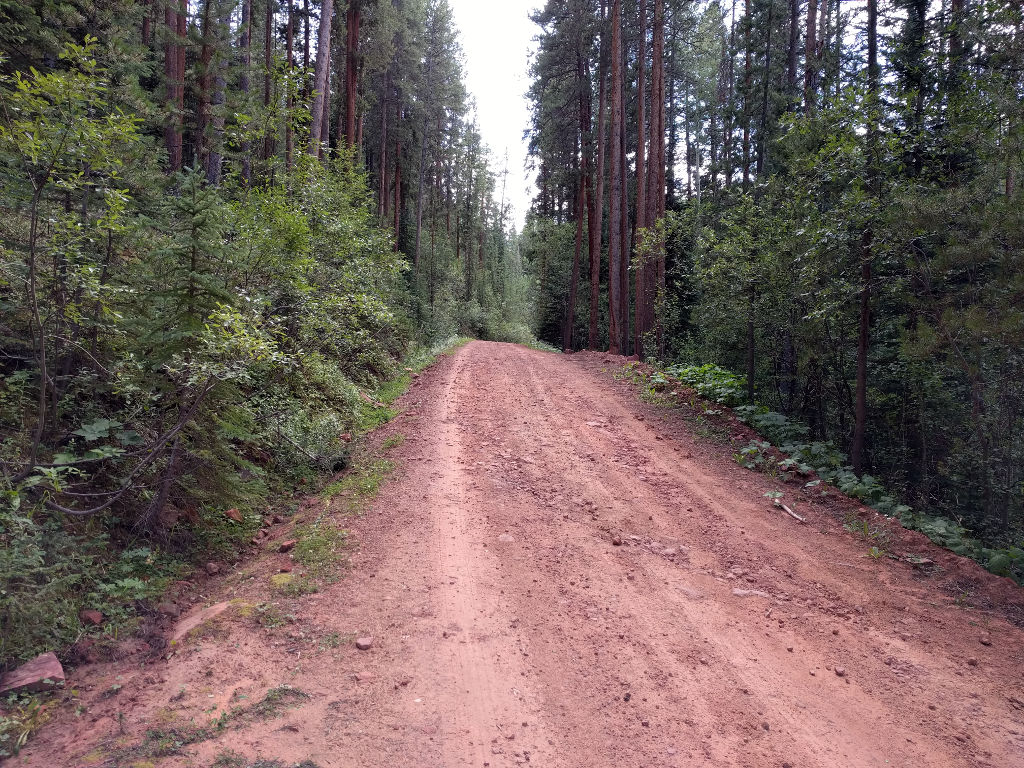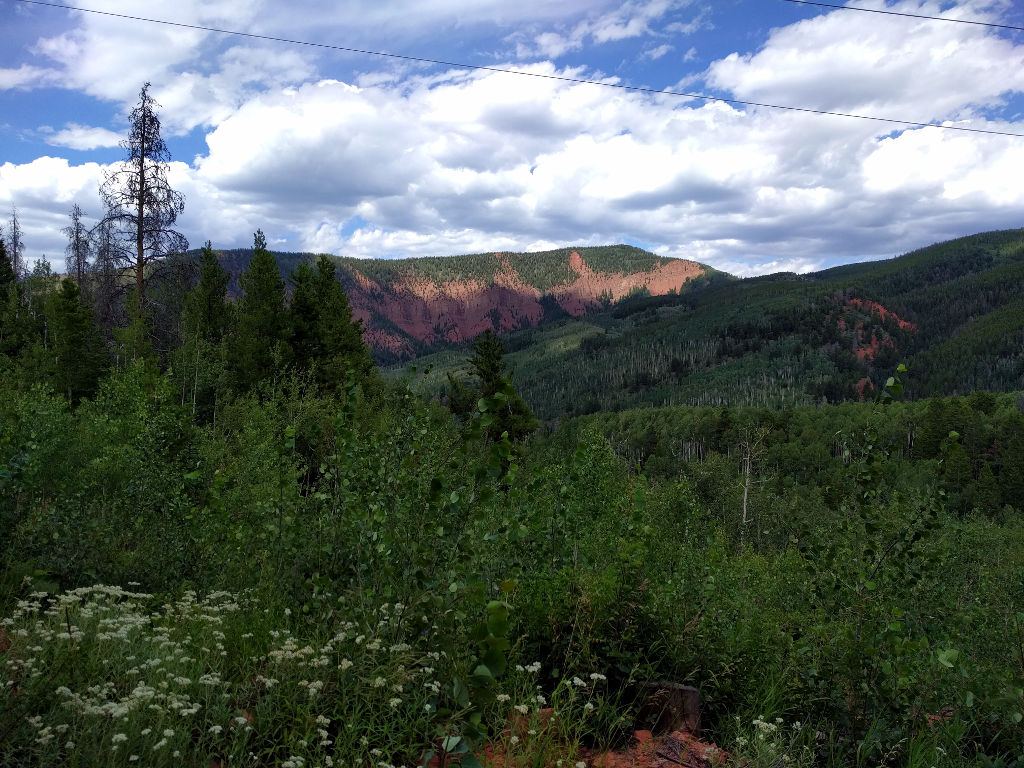 Immediately after Gypsum we're riding on white stuff.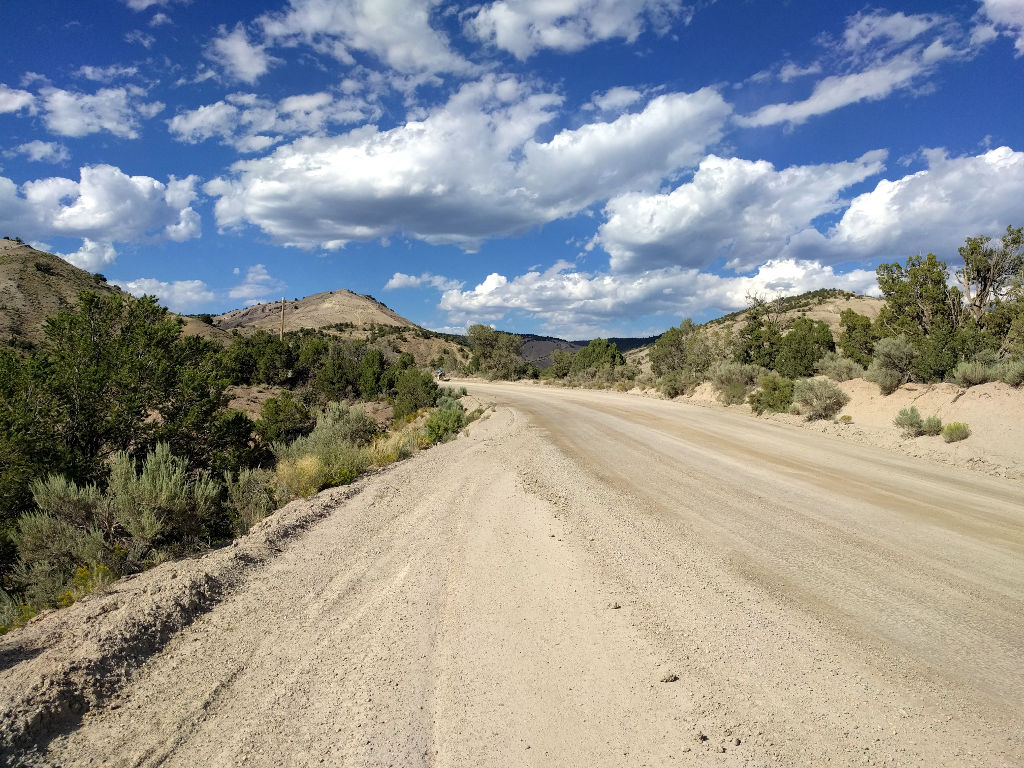 This section could have been plucked right out of the Dino ride.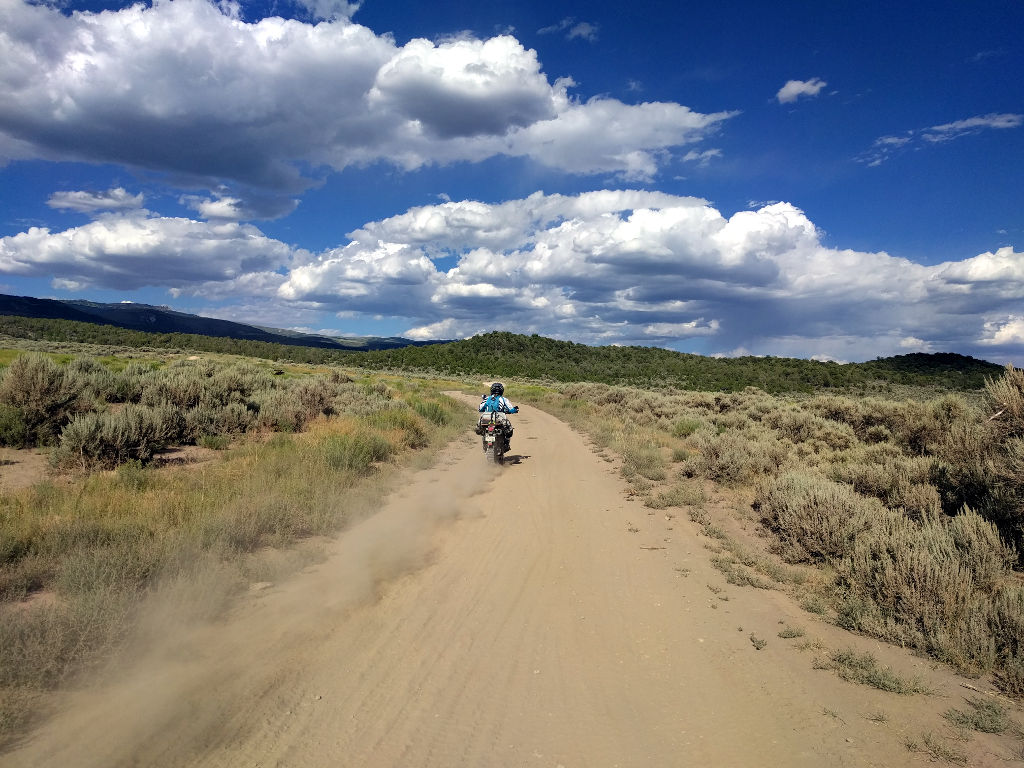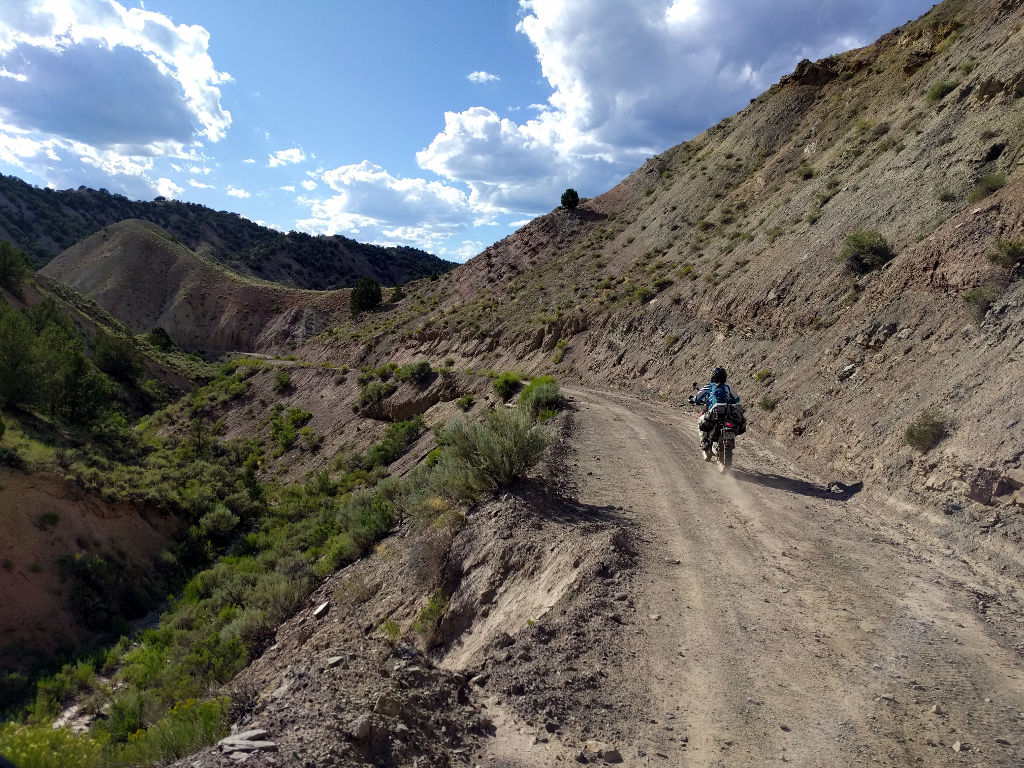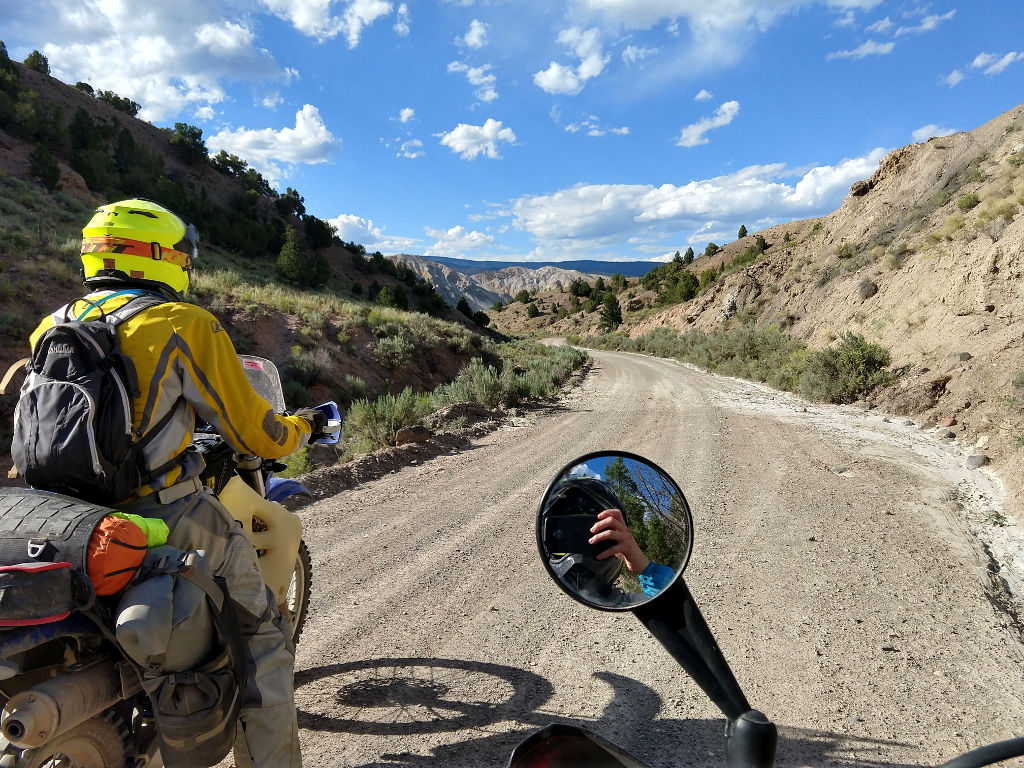 We ended up camping at Rancho del Rio, which appears to be a popular spot for people floating down the Colorado.