Corinne and I spent a few days camping and riding at the Snyder Creek trail system north of Granby, CO. We camped at the Snyder Creek trailhead just off of highway 125.
On the first day we rode north on the section of the Snyder Creek Loop Trail 1226.1 from camp to where it intersects 106.1 just west of the highway. This section of the trail had one short hill climb (around this point), but was otherwise quite tame. Even in August there were a few downed trees, so carry a saw!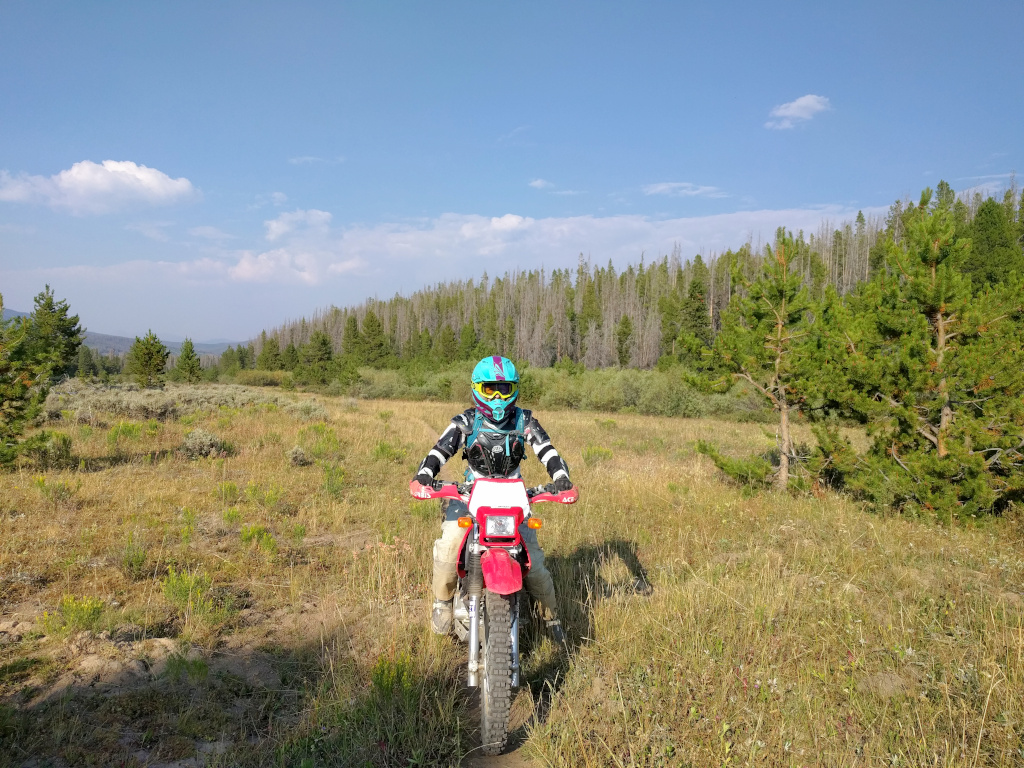 On the second day we rode west from camp on 1226.1. This section of trail was more intermediate, with more hills and other minor obstacles than the first day. We saw a few big, downed trees that had been cut by Northern Colorado Trail Riders. Thanks guys!
We also took a quick side trip up 266.1 into the east cirque of Parkview Mountain. After that we continued west on 1226.1 until it intersected with 1226.1B, Porcupine Trail. We took that spur down to the main road 106.1. At the very end of 1226.1B there is a rocky, loose hill; we were going down so there was no drama, but going up requires a bit more finesse.
At that point, Corinne was pretty much toast, so she headed back to camp along 106.1. I rejoined 1226.1 via 730.1 and linked up with 1226.1A, Sidewinder Trail, which definitely lives up to its name. After Sidewinder I hooked back up with 1226.1 and headed back to camp.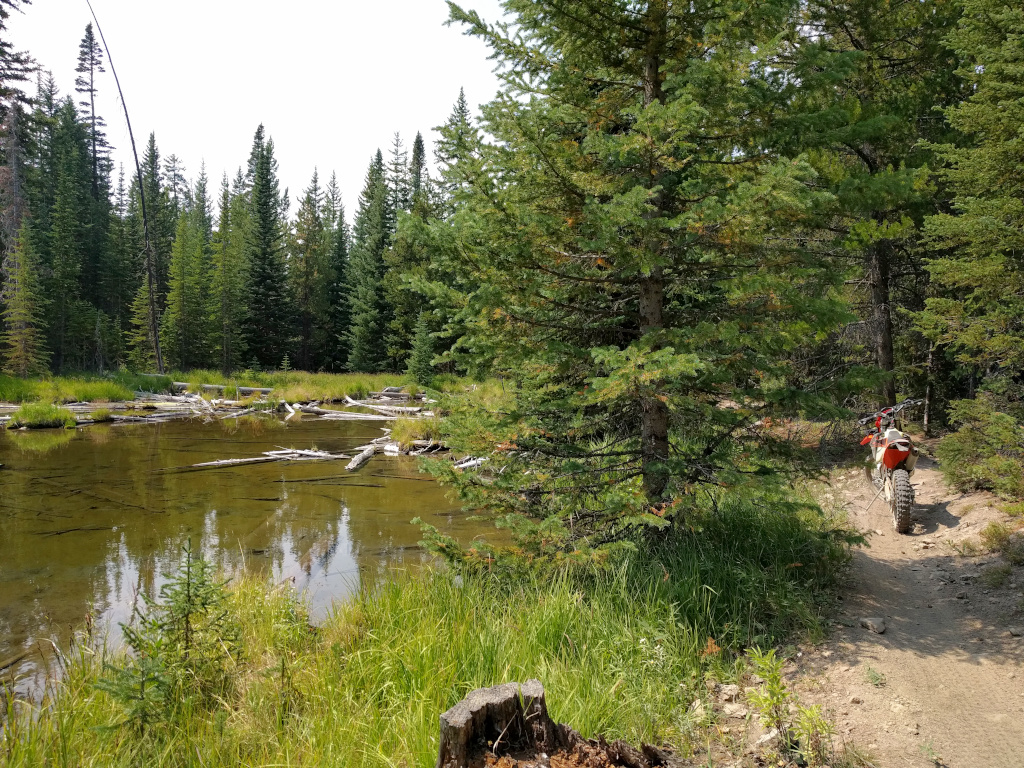 On the third day we rode the Willow Creek Pass Trail 1226.1D/110 southeast out of camp. We had done the first part of this on a previous trip, so we were eager to ride the whole thing. It starts with a bit of hill climbing and switchbacks, Corinne's favorite trail features (0:27-0:47 of the video). But mellows out for a bit, has a short rocky hill climb (1:28-3:31 of the video), and then is pretty tame until the end. There was one obstacle leading into a creek crossing that required a bit of line choice, but it was no problem. Due to logging, the north sections of 1227.1 and 1228.1 were closed, so we headed south on 1228.1, looped back to camp, and headed home.
This is a fun trail system. I think we'll definitely be back next year. I'd say the sections of 1226.1 that are east of 125 or north of 106.1 are easy, with a couple tougher sections. The other sections of 1226.1 and the spurs .1B, .1C, and .1D (to include 110) are more intermediate, with the main obstacles being rocky hillclimbs.
Corinne getting her Beefaroni on.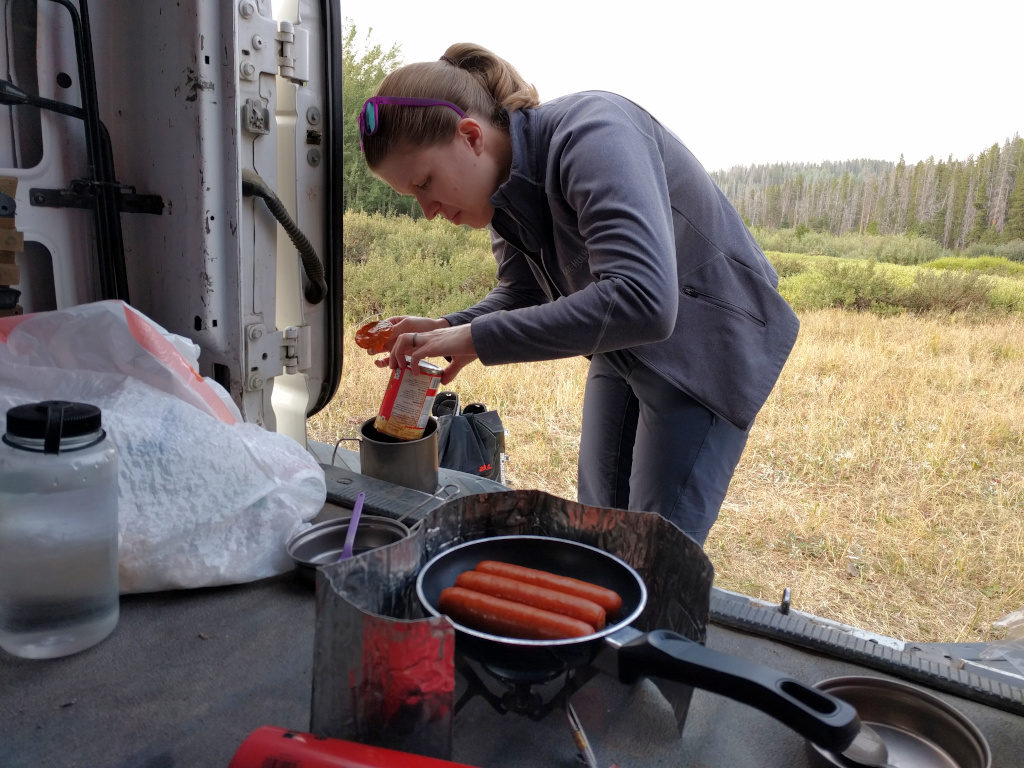 Corinne saw a moose having a munch by camp.