San Juans Ride - Days 1 & 2
Last year Corinne and I did the COBDR as a longer dirt bike trip. The San Juan mountains were the highlight of that trip, and there were a number of passes we didn't hit (Imogene in particular, but Black Bear is on the list too). So this year we decided to head back down there to ride some new roads and revisit some we've ridden before.
Planned Tracks
Here's a GPX file of some tracks I planned out. It has a couple days to get out to Ouray, a couple rides based out of Ouray, and a number of different ways to get back (each likely going to spend a night at Hartman Rocks). I borrowed some ideas from the Colorado Backcountry Discovery Route and the Red Rocks to Mountain Tops rides.
Video of Days 1 & 2
Timetags for day 1:
0:00 Platte River Road #96
0:30 Matukat Road #211 through the Hayman fire burn scar
1:02 Wagon Tongue Road #393 in Elevenmile Canyon
1:57 Aspen Ridge Road #185 between Buena Vista and Salida
Timetags for day 2:
3:48 Poncha Creek Road #203 (the better way over Marshall Pass)
4:23 Razor Dome Road #7579.2D
6:33 Los Pinos Pass #7788
7:10 Engineer Pass CR20 from Lake City, #878 down to Ouray
8:53 "Heckle Gulch", where I follow Corinne and harass her (this is still Engineer)
If you watch on Youtube's site, the seek bar should show these timetags.
Day 1 - Denver to Poncha Springs
About an hour into the ride, we got hit by a rain and hail storm. We hung out under a conveniently placed bridge for half an hour for the hail to stop. It dumped about half an inch of hail; enough so that the cars were making tracks on the road as if it were snow.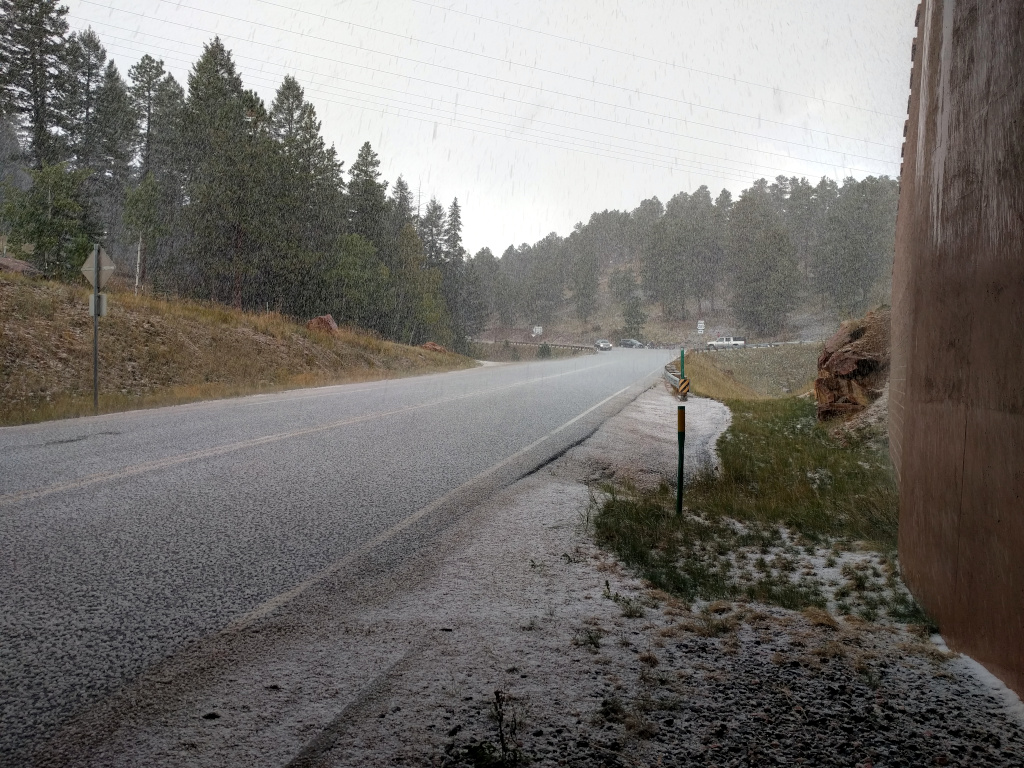 Headed west in Elevenmile Canyon.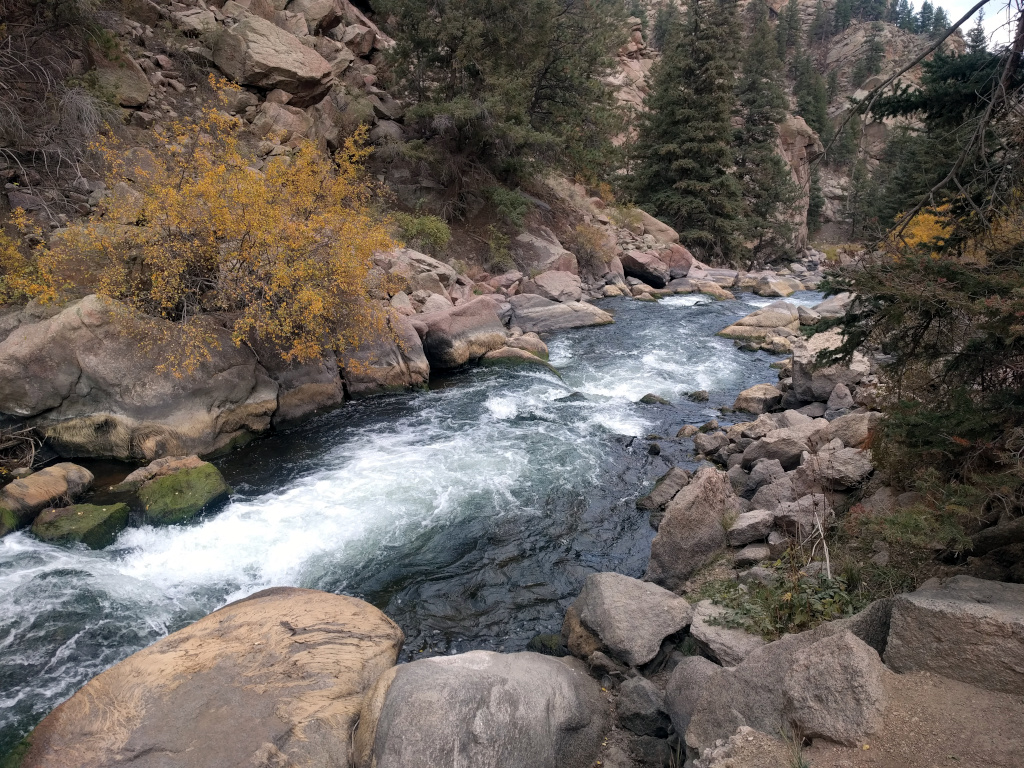 Some donkeys just hanging around, doin' donkey stuff.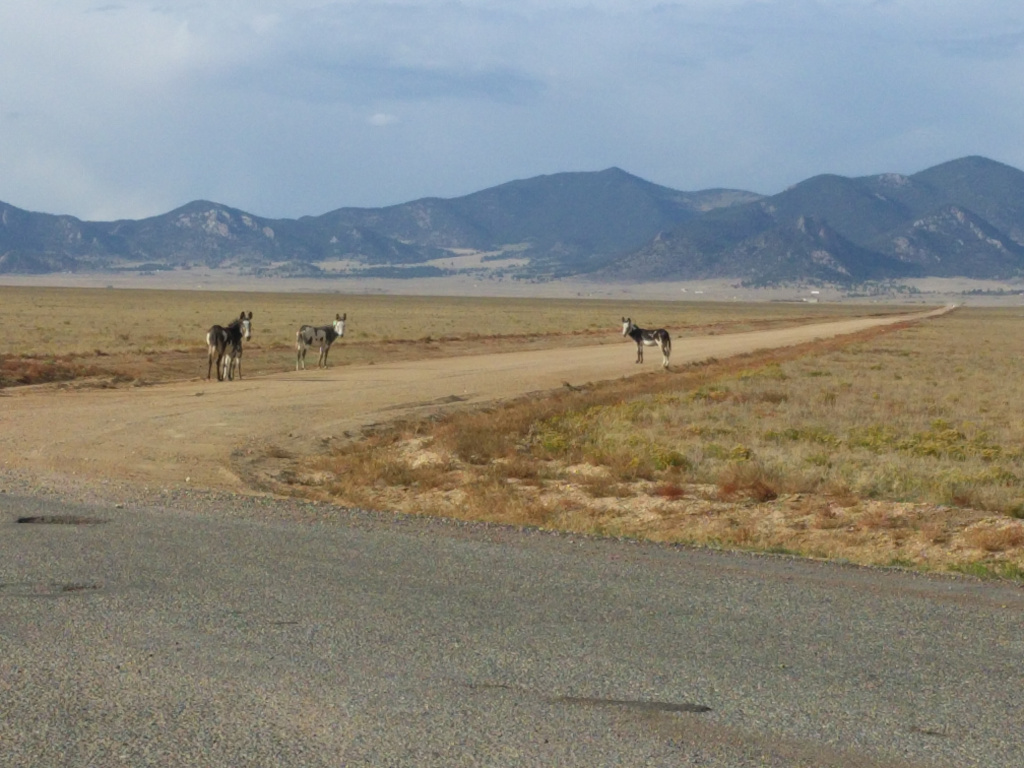 This is my rear tire after many miles of fast hardpack and gravel, and a little bit of pavement at the end. Nothing's wrong, I just think it looks neat how the gravel dust coats the knobs.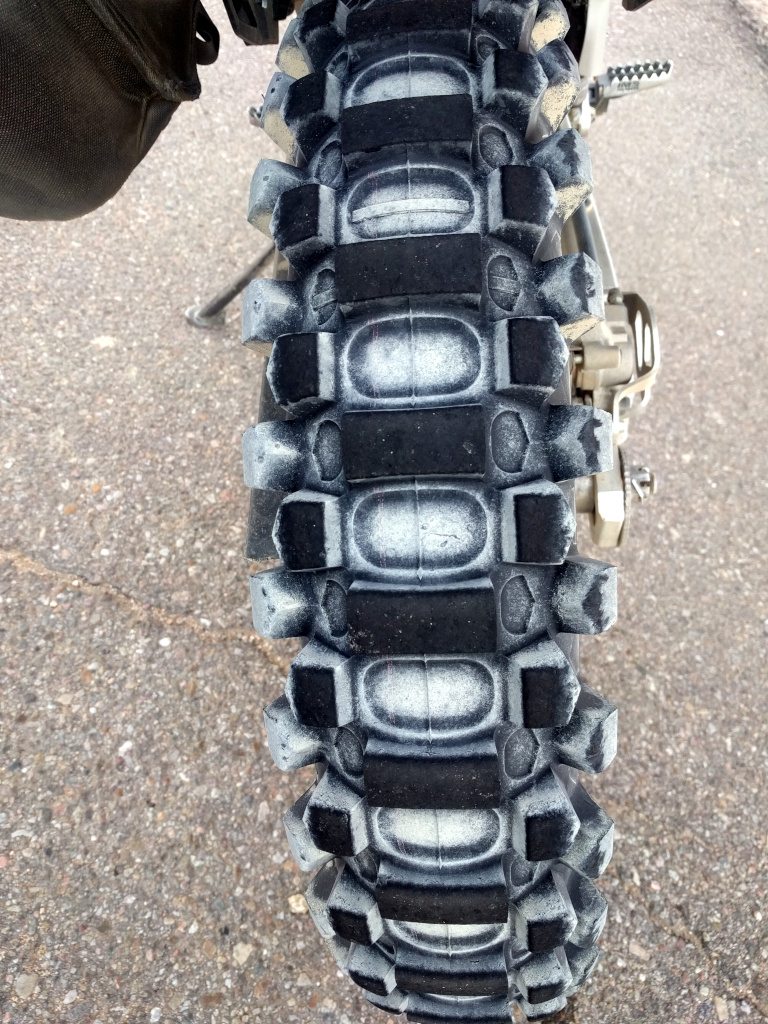 Day 2 - Poncha Springs to Ouray
Coming down Marshall Pass after heading up Poncha Creek. Not shown, but there are lots of water bars to jump.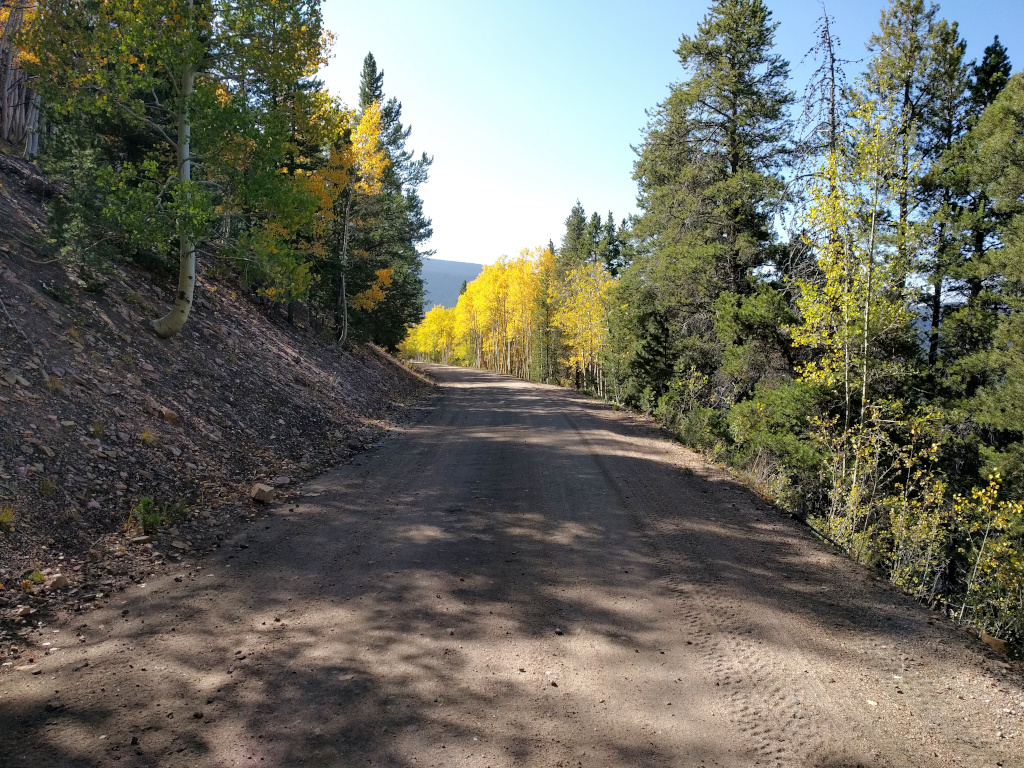 Speaking of water bars, huge props to my Mosko Moto Reckless 80v2 luggage which puts up with my hoonin' and generally poor riding so well. The system fits snug to the bike, keeping those moments of mass low. I've resprung and adjusted the clickers (OEM internals) for luggage, I can almost ride like it's not there.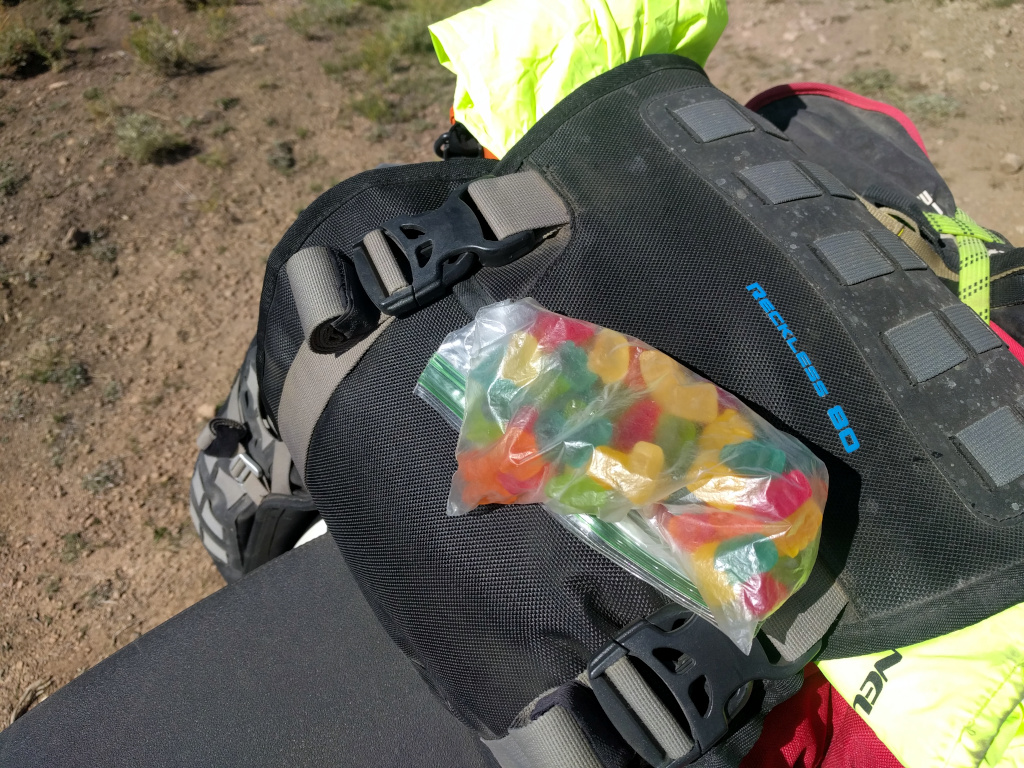 Here are some pictures of Los Pinos Pass, which wasn't featured for very long in the vid. The aspens were really popping! Super cool to ride through, but unfortunately I can't capture the full effect camera.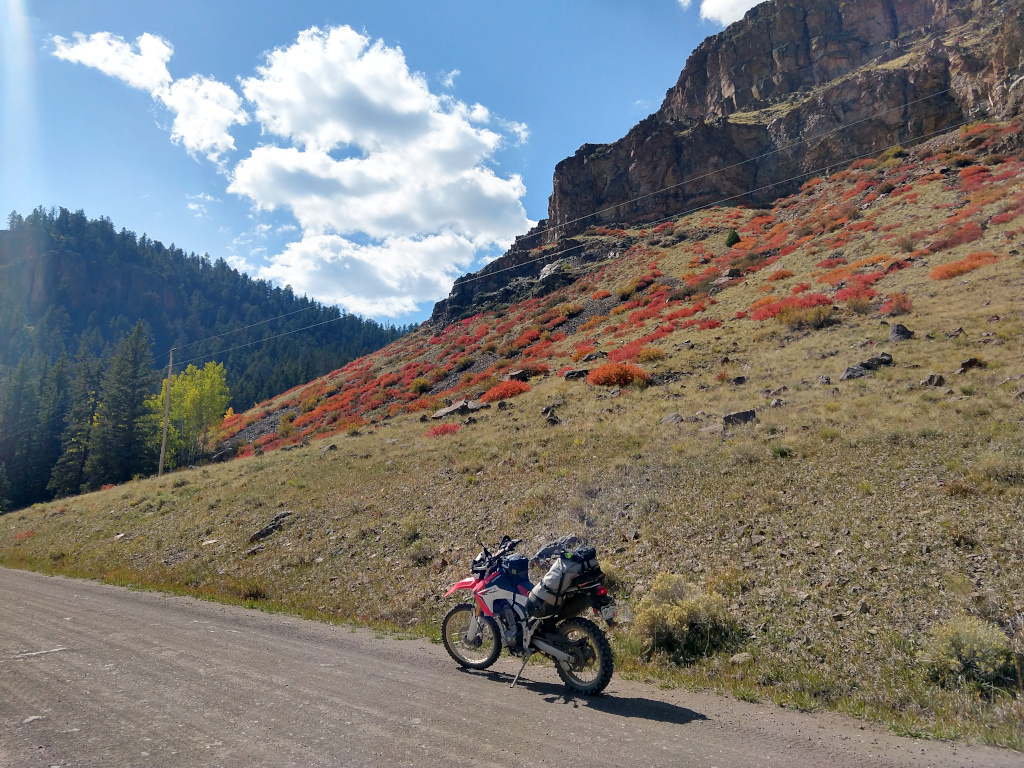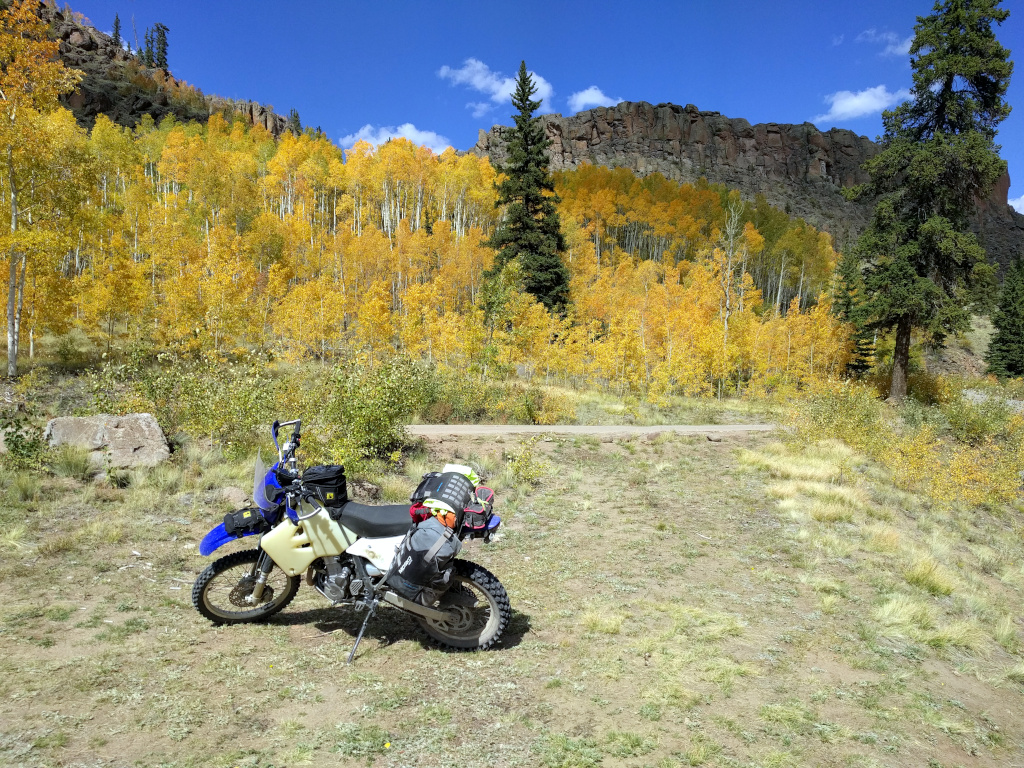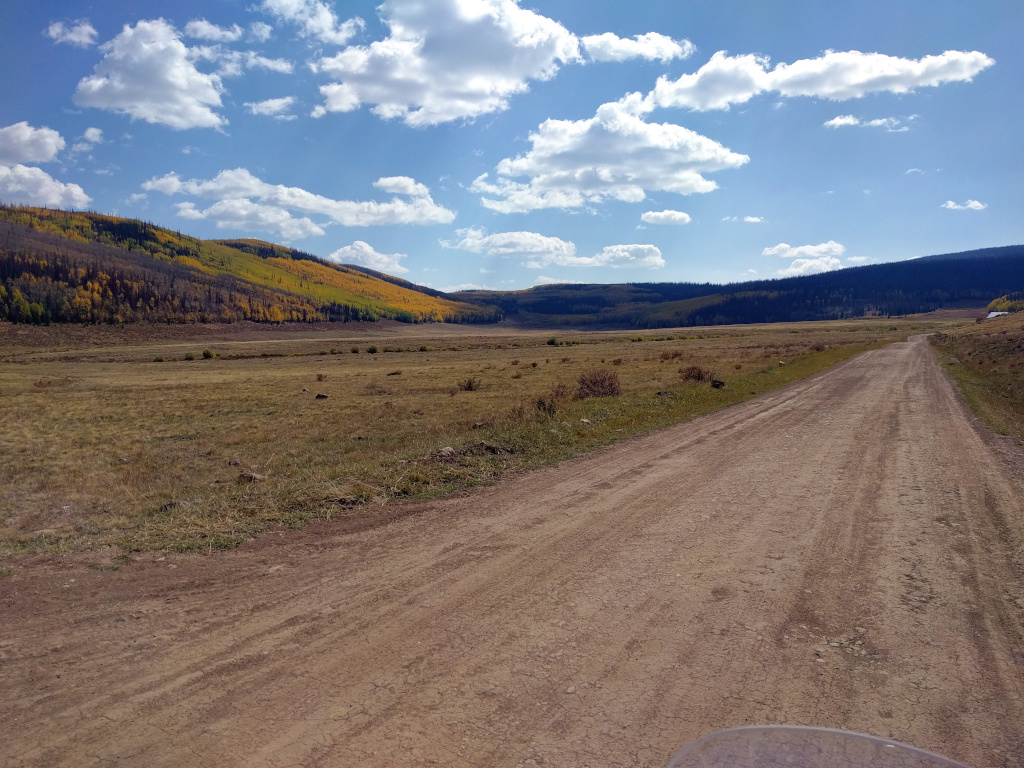 On top of Engineer Pass.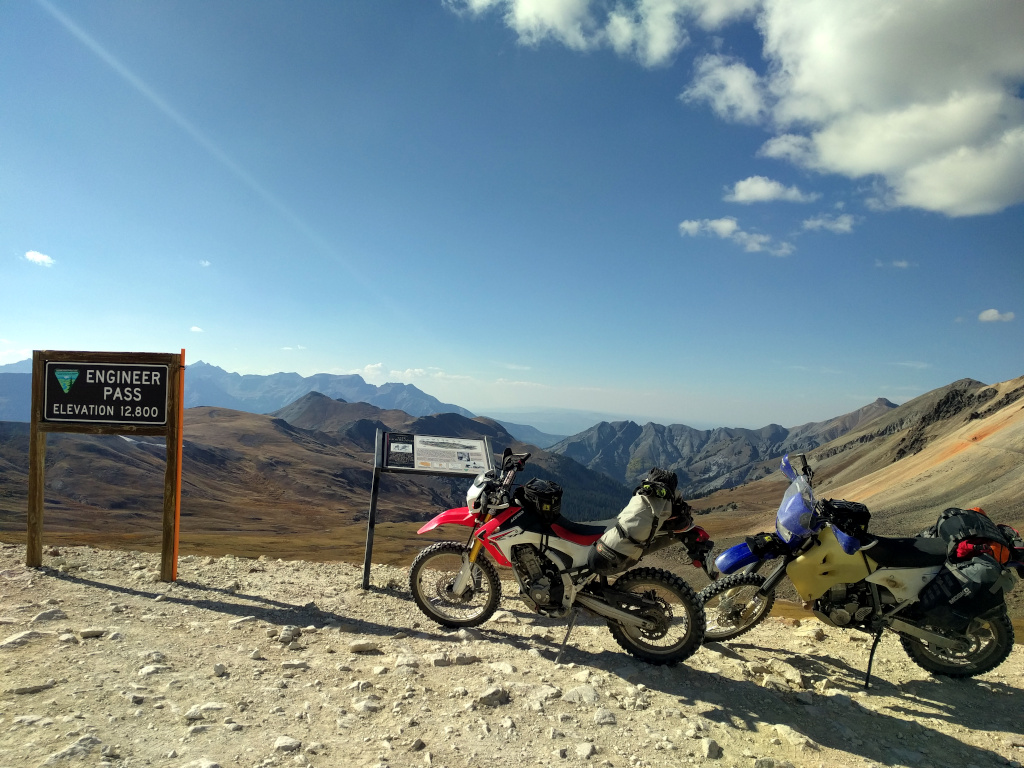 Darley Mountain looks pretty wild. The track going up the scree field is apparently an old miner's track.